1978 – Richard Wright – Wet Dream
Links – Rate Album and Discuss |
---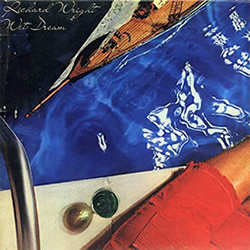 Check Current Prices Below!


Track Listing:
01. Mediterranean C
02. Against The Odds
03. Cat Cruise
04. Summer Elegy
05. Waves
06. Holiday
07. Mad Yannis Dance
08. Drop In From the Top
09. Pink's Song
10. Funky Deux
Rate Album and Discuss
Wet Dream was the first solo album from Pink Floyd keyboardist Richard Wright, released in 1978. The album went virtually unnoticed at the time. Wet Dream was self-produced and Wright wrote all the songs himself, except "Against The Odds," which was co-written with his then-wife, Juliette.
Miscellaneous Information
The album is currently out of print, although it was re-released on CD in the US and Canada in the 1990s, with some success.
External Links