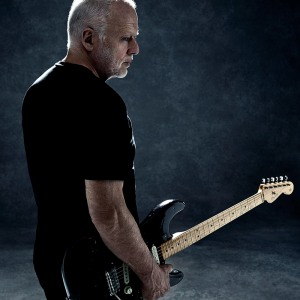 Fans who have been disappointed about not getting David Gilmour tour tickets for either the 2015 European Tour or 2016 North American Tour need not fret no more – there is another opportunity to purchase tickets after 4 more concert dates were announced today!
Last Thursday we reported that 4 dates were announced for David Gilmour Tour 2015 in North America to support his new solo album Rattle That Lock. The exciting news is that four new dates in North America have just been announced!
He will now play one additional night at each of the venues announced last week – he will call at Hollywood Bowl on 25th March, Air Canada Center on 1st April, United Center in Chicago on 4th April and finally at Madison Square Garden on 12th April which has just become the final night of the tour for concerts announced thus far!
Tickets go on sale Monday 27th July 2015 so plenty time to get permission from a better half or to rearrange your finances to buy David Gilmour tickets for you and all your friends!
Want Ticket/Tour News?
Please make sure you get our free newsletter so you do not miss any tour news or Pink Floyd news. Your email address is kept secure and not shared with anyone. Alternatively follow us on Twitter or Facebook.
David Gilmour Tour Dates 2015/2016
Here are all the officially announced tour dates for David Gilmour in 2015 and 2016.
European Tour 2015
2015-09-12 – Arena Pula – Pula – Croatia (Tickets)
2015-09-14 – Verona Arena – Verona – Italy (Tickets)
2015-09-15 – Ippodromo del Visarno – Florence – Italy (Tickets)
2015-09-17 – Theatre Antique – Orange – France (Tickets)
2015-09-19 – Konig Pilsner Arena – Oberhausen – Germany (Tickets)
2015-09-23 – Royal Albert Hall – London – England (Tickets)
2015-09-24 – Royal Albert Hall – London – England (Tickets)
2015-09-25 – Royal Albert Hall – London – England (Tickets)
2015-10-02 – Royal Albert Hall – London – England (Tickets)
2015-10-03 – Royal Albert Hall – London – England (Tickets)
North American Tour 2016
2016-03-24 – Hollywood Bowl – Los Angeles, California – USA (Tickets)
2016-03-25 – Hollywood Bowl – Los Angeles, California – USA (Tickets) NEW
2016-03-31 – Air Canada Centre – Toronto (Ontario) – Canada (Tickets)
2016-04-01 – Air Canada Centre – Toronto (Ontario) – Canada (Tickets) NEW
2016-04-04 – United Center (Chicago) – Chicago, Ilinois – USA (Tickets) New
2016-04-08 – United Center (Chicago) – Chicago, Ilinois – USA (Tickets)
2016-04-11 – Madison Square Garden (Manhattan) – New York, New York – USA (Tickets)
2016-04-12 – Madison Square Garden (Manhattan) – New York, New York – USA (Tickets) New