A Review of Barrett: The New Definitive Visual History of Syd Barrett's Creative Output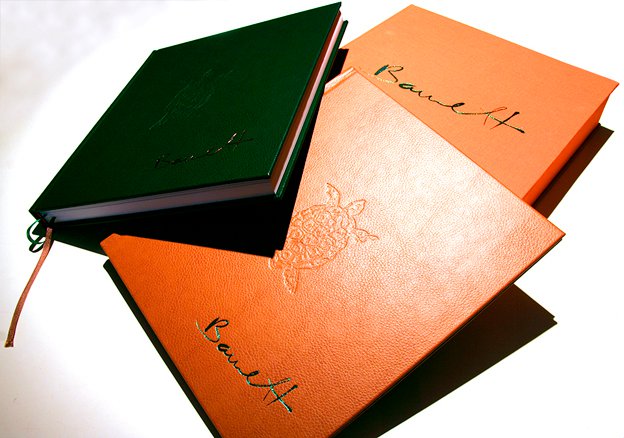 Barrett Book: Signature Edition
Modern pop stars often arrive on the music scene like a bad smell – they appear out of nowhere, may linger for a short while and then are gone. Although they may have an acute affect on those around them, it is only brief and soon forgotten about. Syd Barrett was not a bad smell. He was a whimsical kid from Cambridge who had a child-like fascination with the world, who pushed the boundaries of modern music with his "Pink Floyd sound" and created a lasting legacy: not just through his music with the Pink Floyd and solo material, but through his artwork, poems, letters, artefacts and vibe!
The fascinating new book 'Barrett' offers the reader unrivalled access to the life's work of Syd Barrett which goes way beyond what has been available up to now. The book is like a window into the creative history and personality of Roger Keith Barrett. It takes you on a highly visual journey through the mindset and creative paradigm of the boy known as Syd and is a remarkable achievement by the authors Russell Beecher and Will Shutes.
Comparing the contents of this book to some of the disrespectful things that have appeared before now – like sly pictures through his house windows etcetera – you see a marked contrast and this adds even more splendour to this officially sanctioned book. Syd's life through his creative output is a fascinating thing to see and, bearing in mind his family have shared lots of unseen photos of Syd's youth, Pink Floyd and all those photos Syd took of the paintings he painted then destroyed, the book is rather comprehensive in nature!
A story as special as Syd Barrett's deserves not to be published in a scrappy paperback format but, rather, a physical book as impressive as the boy Syd! The wonderful artwork, letters, photographs and Syd's story are printed onto beautiful high quality paper which takes you as close as possible to holding before you the original materials! As such, the book is relatively expensive but the experience gained is well worth foregoing the price of a night out on the town! The book is one of those lifetime possessions that will bring the owner many years of enjoyment.
Volume 1
Onto the book itself, volume one contains the bulk of the material and is sold as the Classic single volume book. Volume two comes with the Signature edition of the book which we will see shortly.
Volume 1 splits into three sections:
Syd's life in photographs – from growing up through to working and performing with Pink Floyd and his life as a solo artist.
Unseen and unpublished illustrated letters sent to Libby Gausden-Chisman and Jenny Spires between 1962-1965, as Syd was finding himself as a painter and a musician.
All of Syd's existing work as a visual artist from 1962 until his death.
The book contains over 250 images. These include:
Over 100 completely unseen images and many more reproduced in fine art quality for the first time.
Over 40 artworks including: paintings, drawings, mosaics, collages, and sculptures.
Over 50 unseen photographs taken by Syd of his artworks, including: images of his "destroyed" works seen here for the first time, studies in preparation for his artworks, images of his work area.
The Art section also includes:
An extensive commentary on Syd's artworks by Barrett art expert Will Shutes.
Notes on Syd's diaries, notebooks, scrapbooks, and his History of Art project.
The Catalogue Raisonné of Syd's art – listing and dating all the artwork known to have existed.
Volume 2
Volume two forms the second part of the Signature edition which has the signatures of the authors and one of Syd Barrett's siblings and is limited to 500 copies only. Getting hold of this version is both a little expensive and very rewarding! The collection includes:
Set of two leather bound volumes
Presented in a hinged box covered in orange Brillianta cloth and foiled with Barrett signature and green metallic tortoise logo
Signed by the authors
Also signed by one of Syd's siblings, either Alan, Don, Rosemary or Ruth
Limited to 500 numbered copies
Signature edition owners are invited to an exclusive event to discuss the book with the authors at the exhibition in Idea Generation Gallery on 17th March 2011.
Contents of volume 2
72 page book bound in tan leather, embossed with tortoise logo and foiled with Barrett signature
Presents for the first time 30 newly restored large format photographic prints taken by Irene Winsby. There are shots of Pink Floyd in rehearsal, as well as both candid and posed publicity pictures. They were taken over two sessions in January 1967 at the offices of Pink Floyd's managers, Blackhill Enterprises. Almost all are unseen, and none have ever been reproduced in this quality.
Interview with Irene Winsby, giving the full story of this legendary shoot for the first time
The Book Launch and Art and Letters Exhibition
The book will be published on 18th March 2011 and launched alongside an excellent exhibition in London's Idea Generation Gallery which features an exhibition of the art and letters of Syd Barrett. Curators of the exhibition Will Shutes (also co-author of the book) and Brian Wernham have spent the past three years contacting the owners of many of Syd's artefacts, love letters, paintings and the like to assemble them into one impressive collection for all to enjoy.
Access to the book launch and exhibition is free and runs at Idea Generation in London from 18th March 2011 until 10th April 2011. Don't miss out!
Order your Book Now
Due to the limited print run of both the Classic and Signature editions of this book you should hurry and make a purchase soon else face possibly lifelong disappointment! You can pre-order the book now from the book's official website.
If you are buying the book, I sincerely hope you enjoy it because I certainly did. Do let us know your thoughts about the book on our message board.