Artist Duggie Fields in a rare filmed interview in the flat he shared with his friend Syd Barrett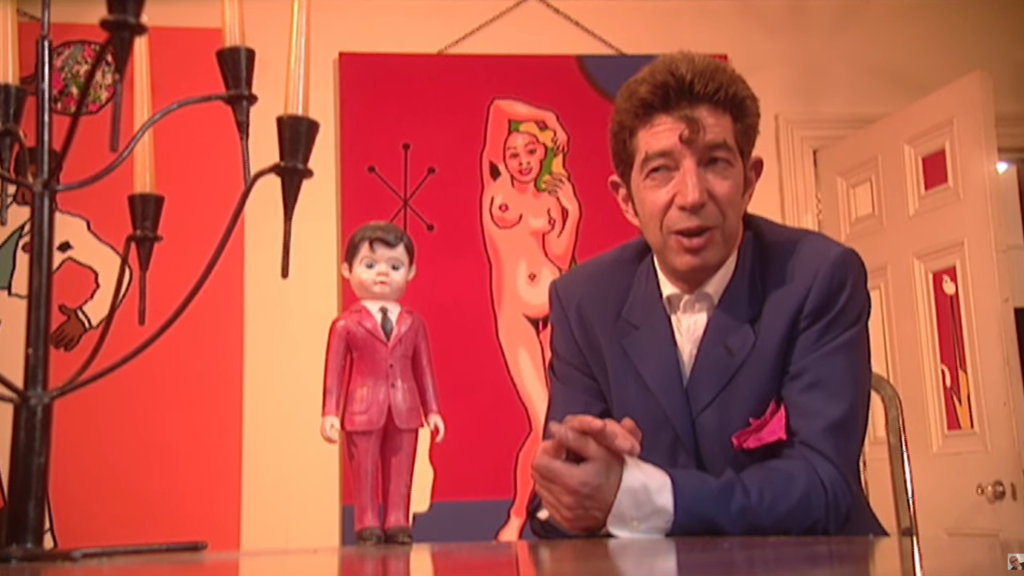 I often wonder what our favourite musicians are like when they are just hanging out at home when not on the stage doing their thing! I guess many of the "legendary stories" are invented by the media and fans alike to elevate these people and make them into stars!
According to Duggie Fields, in this unseen extended interview below, Syd was a bit more normal than some of his other friends and wasn't so much a victim of his drug usage (he didn't do that much apparently) as he was a victim of having his creative flow disrupted by the sudden onset of fame, and people trying to limit his creative output.
Duggie passed away in March 2021 and the interview below was done by producer John Edginton back in 2001 in the house where Syd lived with Duggie. The same house where Syd painted the floorboards in the room without a thought of how he would get out of the room – he painted himself into a corner!
Between 1968 and 1970 artist Duggie Fields shared his flat in London with the Pink Floyd co-founder Syd Barrett, shortly after Syd had left the band. In this remarkable 2001 interview, he describes how he watched Syd struggle to adapt outside Pink Floyd and how he witnessed Syd's struggle with his creativity and his sanity. RIP DUGGIE FIELDS. Aug 6 1945 – 7 March 2021