BBC Radio 2 Documentary on Syd Barrett
Resources & Links
BBC Radio 2 | Discuss On Forum | Syd Barrett Photos | Newsnight Obituary Video
---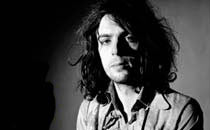 BBC Radio 2 are to broadcast a documentary about Syd Barrett as part of their 60s Season of documentaries. It will be broadcast on Saturday 14 July 2007 between
8pm to 9pm and is called The Thing About Syd.
The programme comes up to date with an exploration of Barrett's passing and the fulsome tributes in the media with comments from editors and journalists about what made Barrett so special when his entire recorded output is just 3 albums.
The programme features interviews with members of Pink Floyd, manager Peter Jenner, Phil Alexander editor of Mojo, Allan Jones editor of Uncut and others.
You can listen online from the link at the top right of the BBC Radio 2 home page.
Sources: [ BBC ]