Bonhams to Auction Syd Barrett Handwritten Lyrics
Bonhams in London are to auction the handwritten lyrics to Syd Barrett's Vegetable Man on 16th November 2022 for between £30-£40k at 1pm. If you have spare cash knocking about you had best get involved. Otherwise, you can pop it on your music player instead and enjoy it that way. Better still, grab your guitar and play along to Syd's chords and lyrics combo below. I am.
The song was not featured on Syd's solo albums, but was finally released in 2016 in the Pink Floyd Early Years boxset. The song also featured on many bootlegs and has been widely available for some time.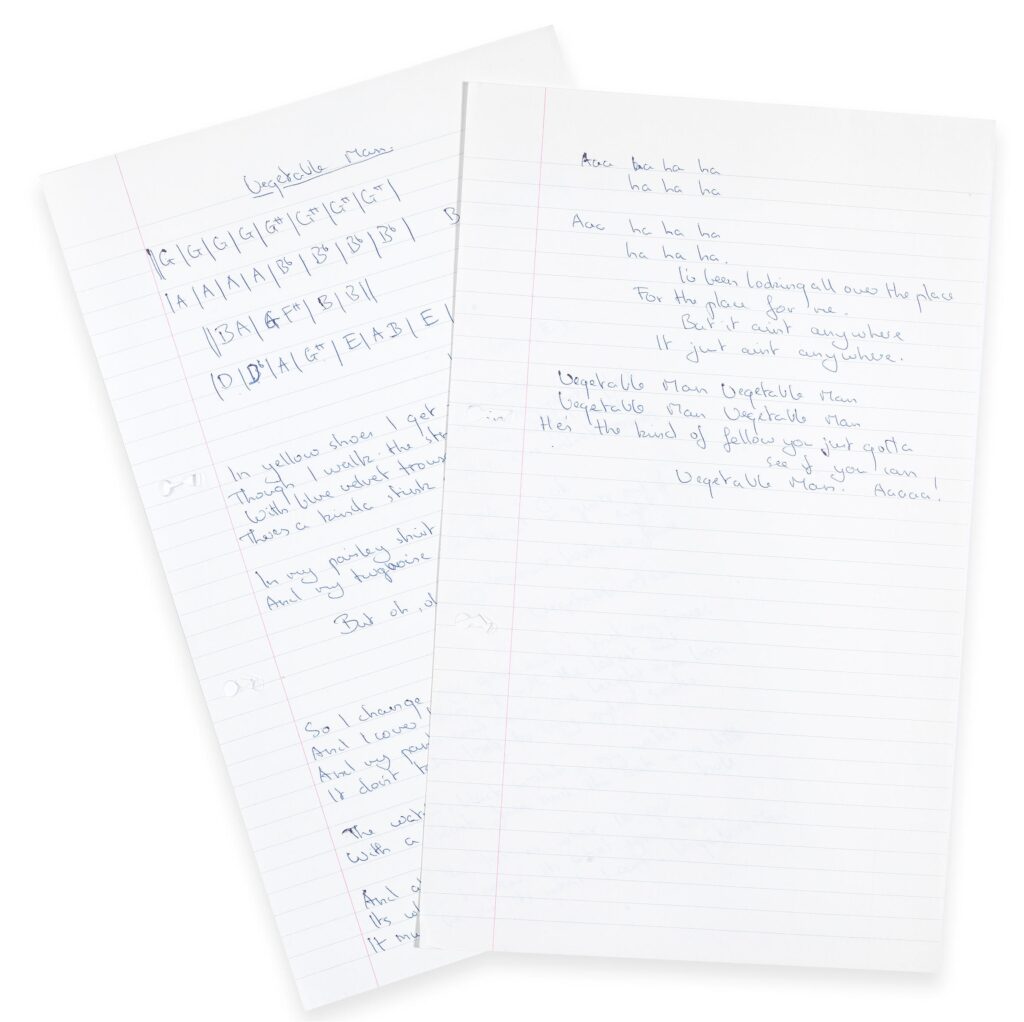 Details from the auction house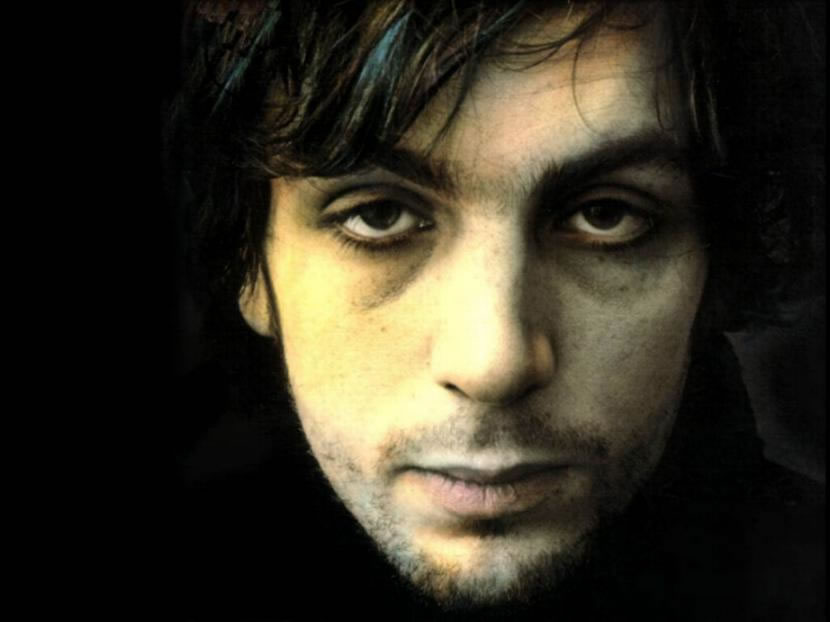 Syd Barrett / Pink Floyd: A Rare Set Of Handwritten Lyrics For Vegetable Man, circa. 1967, each verse and the chorus written across 32 lines over two pages of lined paper in blue ballpoint pen, titled 'Vegetable Man' with handwritten musical chords, accompanied by a letter concerning the provenance, 8in x 13in (20.5cm x 33cm)
The complete handwritten lyrics for 'Vegetable Man' is titled and includes the chord breakdown and released version of the song, all in Syd Barrett's hand. 'Vegetable Man' was recorded by the original Pink Floyd band line-up, (Syd, Roger Waters, Nick Mason and Rick Wright) in mid-October 1967 at De Lane Lea Studios, London, with Norman Smith as the producer. The song was originally intended for inclusion on the band's second album 'A Saucerful of Secrets' and even considered for the third single release from the LP. However, it was later omitted. The song was however recorded and broadcast for a BBC Radio One Top Gear session on 20 December 1967 at BBC Maida Vale Studios. In his book, The Complete Pink Floyd: The Ultimate Reference, Glenn Povey writes about this session: "In what was one of their stranger radio sessions, and also Syd Barrett's last with the band, 'Vegetable Man' received an extended jam at the end incorporating the Batman theme tune". From this recording bootleg copies have circulated and various cover versions created. Groups such as The Soft Boys, The Jesus and Mary Chain and British post-punk band the Mothmen have all produced versions of this Barrett song. It was later released by Pink Floyd in 2016 as part of the anniversary boxset 'The Early Years 1965-1972' marking the band's 50th Anniversary.
In the early formative years of Pink Floyd, Syd Barrett was the central focus for many of the fans as well as from a managerial and promotional perspective. He was the lead singer, song writer and face of a new genre of progressive psychedelic rock. But behind all this, Syd's mental state was beginning to deteriorate, and he was starting to become lost to drugs and pressures from the industry at the time. The inspiration and themes around 'Vegetable Man' have been suggested as a reflection of Syd himself, as well as his interpretation of those in the music business. The lyrics for 'Vegetable Man' and also 'Scream Thy Last Scream' have been compared by an associate close to Syd at the time as;
"To me these tracks are like the Van Gogh painting with the birds over the wheat field, that's what Syd's brain was at. Try to look at the disturbance of Van Gogh through his paintings. If you want to understand Syd, if you want to know what was going on with him, you have listen to those tracks in the same way…"
Syd's mental health and way of being was having an impact on those around him, such as his fellow band members and managers, to the point where Roger sought treatment for Syd by booking him an appointment with high-profile psychiatrist R. D. Laing. Povey writes: "…Laing was played a tape of Syd Barrett being interviewed. Barrett, he declared, was incurable." The band did consider keeping Syd on as an off-stage songwriter, but in the end, he was becoming more and more erratic and difficult to work with. In late January 1968, his band mates famously made the decision to move Pink Floyd forward without Syd as a member by ousting him from the group and replacing him with their childhood friend and expert guitarist David Gilmour.
It is believed this is the first time a complete set of Syd Barrett handwritten lyrics have been offered at auction. This set was acquired by Pink Floyd's first manager at the time the song was written and has been in his possession since. Images of the lyrics have been seen and acknowledged by a representative for the Syd Barrett Estate.