Classic Rock Presents Prog… with Pink Floyd on Cover
Links – Discuss Classic Rock Presents Prog: Pink Floyd on the forum | Latest Pink Floyd News from our Facebook and Twitter
---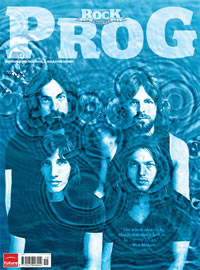 Cover by Storm Thorgerson
Click to enlarge
Pink Floyd are the featured artist in the next edition of Classic Rock Presents Prog magazine which is out on Wednesday 31st August 2011.
Inside there's 12 pages of coverage on Pink Floyd, including a 40th Anniversary celebration of Meddle, and how the album changed the sound of both Pink Floyd and prog rock forever, which features brand new interviews with Nick Mason, engineer John Leckie and more.
Also up for discussion is the forthcoming Why Pink Floyd? campaign, with Nick re-assessing every Pink Floyd studio album and engineer Andy Jackson takes us behind the scenes of unearthing the hidden treasures that make up the new reissues.
Storm Thorgerson has exclusively designed the actual front cover of the magazine itself for it! Click on the picture to the right to see a larger version. There is another image knocking around the internet of an altrernative cover, but the image to the right is the actual magazine cover.
The magazine also features interviews with Gentle Giant, Dream Theater, Opeth, Primus, David Bedford, The Flower Kings, TesseracT plus more, and free CD as well.
You should be able to get the magazine from most good retailers and also online.
Source [ Editor, Classic Rock presents Prog ]