David Gilmour New Album Collaboration with The Orb's Dr Alex Paterson
Links – The List article | Discuss the new album/collaboration on the NPF Forum
---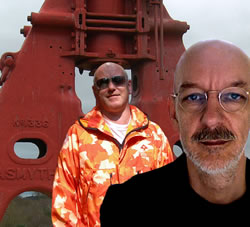 David Gilmour is to collaborate with The Orb's Dr Alex Paterson to work on a new album.
In an interview with The List, Dr Alex Paterson said "I've just started work on an album with David Gilmour from Pink Floyd which I think every Orb and Pink Floyd fan will want to hear."
The album is likely to be in the very early stages so it is not likely to be released any time soon.
The Orb remixed Richard Wright's song Runaway in 1996, crafting two different versions of the track for a single release from Richard's Broken China album which is now out of print.
The Orb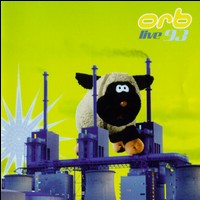 The Orb are an English electronic music group known for popularising chill out music in the 1990s and spawning the genre of ambient house. Founded in 1988 by Alex Paterson and KLF member Jimmy Cauty, The Orb began as ambient and dub DJs in London.
Their early performances were inspired by ambient and electronic artists of the 1970s and 1980s, most notably Brian Eno and Kraftwerk. Because of their "trippy" sound, The Orb developed a cult following among clubbers "coming down" from drug-induced highs.
As you can see from the album cover on the right, The Orb are very much Pink Floyd inspired! They have re-created the infamous Animals front cover by Pink Floyd as co-ordinated by Storm Thorgerson!
Further Updates

If you want to find out more about the album, make sure you are getting the free NPF Newsletter.
Your email address is protected as per our privacy policy.
Source [ The List ]