David Gilmour Live in Gdansk CD
Resources & Links
Discuss on Forum | David Gilmour's Website Blog | Hi Res front Cover
---
Edited 7 May – The previous news claimed the release is a DVD when, in fact, it is an aidio CD!
David Gilmour's live CD from his On An Island tour, recorded at the Gdanks Shipyard in Poland in August 2006, is due to be released in Mid September 2008 on CD.
David Gilmour's features editor posted on the blog that the CD will include a documentary as a special feature.

The CD is still work in progress and the September 2008 release date is, as ever, likely to change! So please subscribe to the free NPF Newsletter to remain informed about the release!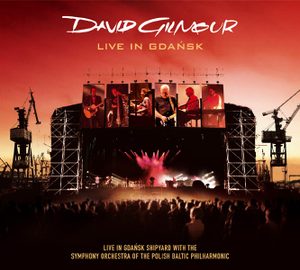 Click to enlarge
Sources: [ David Gilmour Blog ]