David Gilmour – Live in Gdansk Complete Special Edition Review
Links & Resources – 150 Screen Captures from the DVDs – Share your Own Review on the Forum – Making the Wire Man article –Bonus Web Content for David GIlmour Live in Gdansk
---
SPOILER ALERT – There are details and information that you may not want to know if you are looking forward to discovering Live in Gdansk for yourself first! Such as content of CDs and hidden features on the DVDs! Also some concert stills.
Concert performed on 26th August 2006 and released on 22nd Sep 2008 on CD/DVD.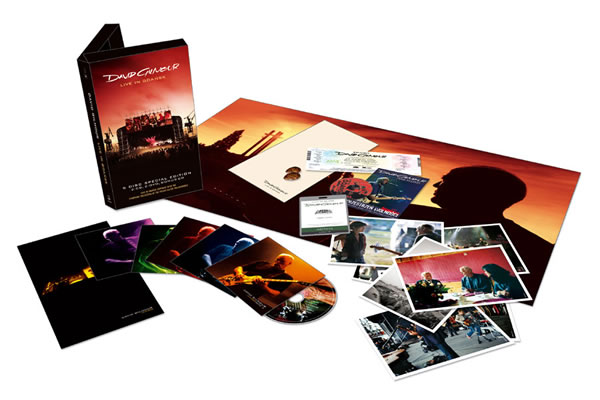 The Postman Delivers!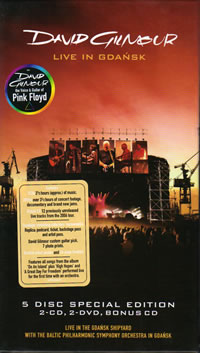 When I got my hands on my David Gilmour Live in Gdansk 5 disc special edition, the smile of my face was worrying me! If I smiled anymore, there would be a real danger of me damaging my face! Or, rather, damaging it more than it already is since breaking my jaw a couple of months ago!
I opened the cardboard box in which the goodies are contained and was smiling even more! This is a box set which is a summary of a lot of hard work over the past two years and more before! You can tell great effort has been put into it! Quite simply, it is great!
The White Envelope!
At first, I was a little apprehensive about opening the white envelope as I had no clue what was in it – I only noticed the massive sticker on front of the box set with the contents listed much later!!! I didn't want to destroy the envelope either finding out! But, in the end – after about 10-15 seconds – curiosity got the better of me and I carefully started peeling the envelope open. My worries about ripping it were unjustified as, given the care and thought that has gone into making this box set, the "sticky stuff" used to keep the envelope closed was that special kind that opens easily and sticks back down easily too! I wonder if it will last as long as the P.U.L.S.E Battery?
With the envelope now open, I carefully poured out its contents not having a single clue what would be in there! There was loads of stuff in there!! All sorts of thoughtful items of memorabilia from the tour including a special one-off David Gilmour Gdansk guitar pick, access all areas sticky pass, an artist pass card, a Gdansk concert ticket reproduction, a flyer and 7 beautifully printed photographs! What a beautiful set of goodies! Although numbered, I think the passes and things are all the same hence different box sets won't have different numbered items! But that shouldn't matter at all. Check the items out below.
| | |
| --- | --- |
| | |
| Access All Areas Pass | Artist Pass |
| | |
| Gdansk Ticket Reproduction | Concert Flyer |
| | |
| Gilmour Gdansk Pleck | |
4 of the 7 Photo Prints

Photo 3-7
Photo 4-7
Photo 5-7
Photo 6-7
Booklet and Poster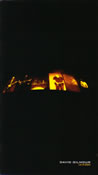 Still smiling, I then picked up the wonderful accompanying booklet which one would expect in such a box set. It's a beautiful coloured thing with photos, disc contents, credits and information about the Solidarity movement of Poland which served to help bring the Russian Bear to it's knees! There is something very Andy Warhol about some of the pictures in there! ;-)
In addition to the booklet, there is a large double sided poster. I think it is A1 sized or there about. Live shot of the band on one side, Gilmour silhouette with sunset in the background on the other side. Very nice!
The 5 Discs – Or Variations Thereof
Live in Gdansk is available in 5 different sets to suit all budgets and preferences. I personally have the 3CD-2DVD version. The 5 disc special edition set with bag of goodies! But you can get just the two audio CDs, the two audio CDs and concert DVD1, the two audio CDs, concert DVD1 and the second DVD with the Mermaid, AOL, Abbey road, barn jams and On An Island 5.1 audio on. You can then step it up one and get the extra bonus audio CD along with the two concert audio CDs and two DVDs…. or just go for the 5 LP set! Confused? Have a look at the take below. That may help!
| | | | | | |
| --- | --- | --- | --- | --- | --- |
| | 2 CD | 2CD + DVD | 2CD + 2DVD | 3CD + 2DVD | LPs |
| Concert CD1 | X | X | X | X | |
| Concert CD2 | X | X | X | X | |
| Concert DVD | | X | X | X | |
| Sessions DVD | | | X | X | |
| Bonus CD | | | | X | |
| 5 LPs | | | | | X |
| | | | | | |
| Buy – UK | | | | | |
| Buy – Other | | | | | |
Brief Summary of Discs
There is the Gdansk concert on 2 audio CDs (Disc one and two), the concert video on DVD1 with the Gdansk Diary behind the scenes feature (Disc three), DVD2 has on it 3 songs Live at the Mermaid Theatre from March 2006, 3 songs from the AOL sessions from April 2006, three songs Live from Abbey Road back in August 2006 and 3 instalments of "Barn Jams" recorded in January 2007. That is disc 4. And, finally, disc 5 is another audio CD with bonus tracks from the "On an Island" tour of 2006. There will be more on those later.
The Audio CDs (Disk One and Two)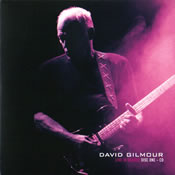 The first two audio CDs are of the concert itself. The set list kicks off with 4 songs from Dark Side of the Moon to get the audience warmed up and ready! David Gilmour's third solo album "On an Island" is then played beautifully in its entirety. It really does sound great!
The second CD is then a sort of greatest hits presentation of some of Pink Floyd's finest songs. There is a very lively version of Fat Old Sun which is great to listen to and also a fantastic version of Echoes.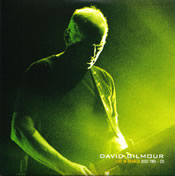 You can tell that Richard Wright put a great amount of effort into his parts as he really does shine on this live recording! Shine On You Crazy Diamond features the wonderful sound of wine glasses filled and tuned with varying amounts of liquid by Gilmour's son, Joe Gilmour!
As one would expect, the concert closes with a rendition of one of Pink Floyd's most famous songsComfortably Numb. But this version is like you have never heard it before. It has an orchestra of strings behind it combined with sonically beautiful guitar work (a little thanks to the great sounding custom built Pete Cornish effects board), soaring solos, adventure from the keyboards and great punctuations left by drummer Steve DiStanislao!
The Concert DVD 1 (Disc Three)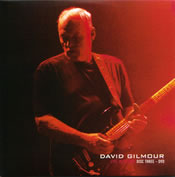 Disc Three contains the Live in Gdansk concert and Gdansk diary feature. The DVD has a slightly different track order to the audio CDs and not all songs are included either! On An Island album is played first followed by 5 Pink Floyd songs. No Wish You Were Here! That would have been beautiful with orchestral accompaniment in glorious 5.1 surround sound! But, that said, the concert footage is still exciting!
The concert has subtitle options, the obvious track selection menu in addition to the Gdansk Diary Documentary and, obviously, the concert itself!
Hidden Video
There is a hidden video clip on this DVD! If you navigate to the Track Selection menu, then to the second page, then highlight the Echoes song. After about 5 seconds the word Echoes will start to flash light grey. Press enter/select on your DVD player and you will see the band sat round what I think is David Gilmour's kitchen table talking about how the song Echoes came about!
Weblink
From the main menu, you can select "Weblink" to show the link www.davidgilmour.com/bonus/ which will allow you to download bonus content from the internet over the next 12 months, ending September 2009! You need to have the DVD in your computer drive at the time otherwise you will not be able to access the free content! The actual link you end up at is https://www.pushentertainment.com/index.cfm?promotion=60.
The Concert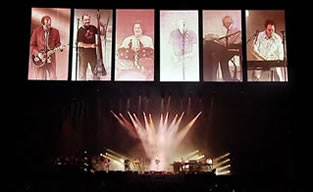 The concert is set in the very industrial Gdansk shipyard and is performed in front of 50,000 fans! It looks spectacular! The concert opens with Castellorizonwith accompaniment from The Baltic Philharmonic Symphony Orchestrawhich is conducted by Zbigniew Preisner. Gilmour's soaring guitar and the sweeping strings in this industrial setting is superb!
Castellorizon then segues into the song On an Island still with accompaniment from the orchestra. Richard Wright's keyboards are a well thought out treat. This greatness continues on into The Blue. Gilmour's lengthy solo, which makes use of his octave pedal, is one of the early highlights of the concert for me!
Placing his guitar aside, David shows off his new found talents of saxophone playing during Red Sky at Night, complete with beautiful pizzicato from the orchestra, which offers a relaxed few minutes before entering This Heaven in which Richard Wright gets to unleash the power of his stabbing, sweeping Hammond organ! Bass player Guy Pratt also looks like he is having a good time with his electric double bass! Perhaps Zbigniew Preisner should have stolen him and placed him in his orchestra!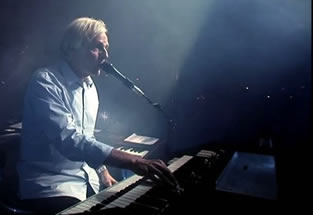 The chip-pan guitar gets used to open Then I Close My Eyes until the growling synthesizers stop him, forcing him to play his lap guitar… on a stand of course! The Baltic Philharmonic Symphony Orchestra are allowed a little more freedom in this song and are much more prominent in the mix. Long time Floyd collaborator saxophonist Dick Parry makes his first appearance adding his punctuating melodies, before Richard Wright gets to play his wonderful organ melodies, which he and David Gilmour seem to enjoy immensely! Phil Manzanera is also afforded the time for some soloing. Then I close My Eyes seems to be the song for soloing as special guest and pianist Leszek Mozdzerdoes his thing complete with pony tail and smart jacket! Mozdzer also recorded on the On an Island album with David and friends.
After a couple of minutes of introducing the band, Smile starts! Unfortunately, David Gilmour's wife, Polly Samson, does not make an appearance despite making recording on her and David's studio album. Apparently, it took some effort to get her to sing even in the studio as that song was the first time she had sung into a microphone.
David's Rock Song Take a Breath, when in full flow, sounds immense. It is also visually pleasing as the light man has gone mental on his light programming, seemingly having pressed every button available to him! I am sure those who are partial-sighted would have seen all those lights!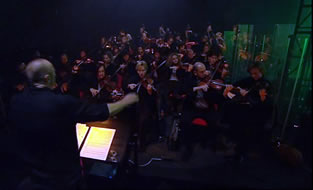 A Pocket Full of Stones gives another opportunity for the 40 piece orchestra to be prominent once again during the intro, before Gilmour's vocal and piano from Leszek Mozdzer fill out the industrial Gdansk shipyard with a beautiful arrangement. The final song from On an Island, Where We Start, features a nice Bluesy solo from Gilmour's black Gretsch guitar.
The relaxed phase of the concert now turns into something else during Syd Barrett's Astronomy Domine from The Piper at the Gates of Dawn album, Pink Floyd's first release back in 1967. The programming for the lighting is nice and erratic once again, which is reminiscent of Pink Floyd's early pioneering into the use of multimedia during their underground concerts of the 1960s! Heated gel slides are projected onto the rear the large stage – the largest on the tour no less!
From the start of Pink Floyd, we now move to the end with a song from Pink Floyd's final album, The Division Bell, High Hopes, which once again benefits from the orchestration – especially during the symphonically beautiful outro.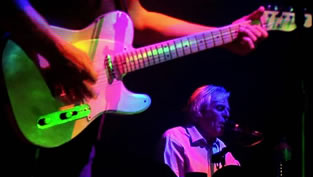 The ping of Richard Wright's Hammond organ to start the 25 and a half minute journey that is Echoes gets a rapturous applause from the Gdansk audience. The whole band bring this old classic to life in the now pitch black Gdansk shipyard. The "quiet windy section" is especially eerie with Gilmour's black Strat squealing like a gull.
A Great Day for Freedom, originally called In Shades of Grey, is a poignant number given the history of the shipyard, the Solidarity movement, the lives lost in revolution and the ending of oppression due to communist Russian rule.
No concert would be complete without a rendition of the classic Comfortably Numb from Roger Waters' theatrical piece "The Wall". Given Richard Wright's untimely death from Cancer on 15th September 2008, it is somewhat sad to see him taking the lead during the verses to this great song. He does an excellent job. It is a tribute to him and shows what greatness he added to Pink Floyd during their 5 decade career. He created many fond memories for many people all over the world.
The music for Comfortably Numb was written by David Gilmour whilst in France working on a solo album. Roger Waters put lyrics to it and became part of The Wall, which then went on to be a milestone in British Music history during the performances of it with a massive wall being physically constructed across the stage. David Gilmour's Live in Gdansk is every bit as good! Well done to all involved! ;-)
Gdansk Diary Documentary Feature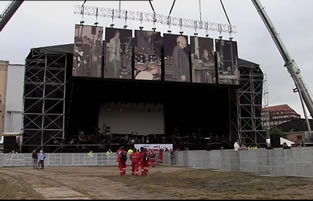 As a wannabe musician, I find all the behind the scenes and setting up stuff particularly interesting! The Gdansk diary offers a lot of this in addition to telling the story of the Solidarity movement, the meeting of the Polish Politicians and showing some of what happens behind the scenes when setting up
One interesting clip is of David being interviewed by the media. He is asked"Can you imagine playing one more time with Roger Waters?". He gives his response! ;-)
37 Minutes Not Enough? Hidden Content?
If 37 and a half minutes of the Gdansk diary is not enough for you, and you are disappointed when it ends, do not despair! There is more hidden content! At the end of the documentary after the credits have rolled, the Wire Man appears. When he does, press your enter/select button to see more of the documentary!
The creator of the Wire Man, David MacIlwaine, wrote an excellent article for the NPF Magazine concerning how the Wire Man came about and how David decided to use it! You can read that here.
The Sessions DVD 2 (Disc Four)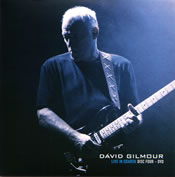 Disc four (DVD2) contains 3 videos/songs each from Live at the Mermaid Theatre from March 2006, AOL Sessions from April 2006, Live from Abbey Road from August 2006 and 3 "barn jams" recorded at David's house from January 2007. Fortunately, no songs are duplicated on this bonus DVD from the previous DVD release of Remember That Night Live at the Royal Albert Hall, although that former DVD does have some of the rest of the sessions! So you definitely need both!!
Richard Wright does an excellent rendition during the Mermaid Theatre sessions during Wearing The Inside Out from Pink Floyd's final album The Division Bell.
Another stand out track is the acoustic version of Echoes live from Abbey Road! That is certainly one to watch if you haven't seen it already!
The Barn Jams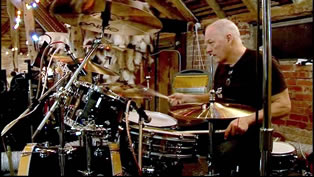 Also of interest are the 3 Barn Jams which are performed in David Gilmour's 300 year old barn at his Sussex farm! They are bluesy musical jams with no vocals. Its nice to see them at play having seen all the work they have put in relatively recently on the On An Island tour, Gdansk being the final night of it! And a very fine night it was too. David does some drumming at one stage, a talent he also showed off during the AOL sessions!
On An Island 5.1 Mix (Audio)
If you have a 5.1 surround sound system (with a massive sub-woofer) then you will be pleased to know that you will be able to listen to the wonderful On An Island album in glorious 5.1. DVD2 contains it. ;-)
Hidden Chat in the Barn
There is another hidden "interview" about the Barn Jams on the disk! Hidden away like a little Easter egg! On Disc 4, go to Performances then Next, highlight Barn Jam 166 then use your left directional button to take you to another menu asking you if you want subtitles on. That is the link to the video of David Gilmour and Richard Wright discussing their barn jams and working with each other over the years. It lasts for 3 minutes and 25 seconds.
You can also access it if watching on your computer, by going to Title 26, Chapter 1!
Bonus CD (Disc Five)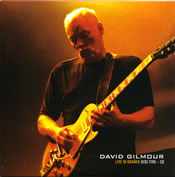 Just in case all of the aforementioned is not enough for you, there is one last disc 5 which is an audio CD with recordings from various nights on the On An Island tour around the world. Beats the bootlegs as they are straight out of the mixing desk and mixed instead of from some bootleggers microphone tucked into their top pocket!
The songs were recorded mainly in Vienne and some other locations over Europe. Sounds great and well worth a listen! There is a nice rendition of Syd Barrett's Dominoes. Another nice touch is the inclusion of Find the Cost of Freedom – recorded at the concert I attended on the tour at Manchester's beautiful Bridgewater Hall – with Crosby and Nash as special guests combining their vocals with David Gilmour's! Lovely harmonies, great concert! ;-)
Share Your Own Review of the Discs!
If you would like to share your own review of the CDs or DVDs, then please do so on the special topic I have set up on The Forum. Any feedback on my article would also be appreciated!
Wots… Uh… On The Discs?
Disc: 1 (CD1)
Speak To Me
Breathe
Time
Breathe (Reprise)
Castellorizon
On An Island
The Blue
Red Sky At Night
This Heaven
Then I Close My Eyes
Smile
Take A Breath
A Pocketful Of Stones
Where We Start
Disc 2 (CD2)
Shine On You Crazy Diamond
Astronomy Domine
Fat Old Sun
High Hopes
Echoes
Wish You Were Here
A Great Day For Freedom
Comfortably Numb
Disc 3 (DVD1)
Castellorizon
On An Island
The Blue
Red Sky At Night
This Heaven
Then I Close My Eyes
Smile
Take A Breath
A Pocketful Of Stones
Where We Start
Astronomy Domine
High Hopes
Echoes
A Great Day For Freedom
Comfortably Numb
Credits – Wots ….. Uh The Deal
Bonus: Gdansk Diary Documentary
Disc 4 (DVD2)
Live From Mermaid Theatre, London, March 2006
Shine On You Crazy Diamond
Wearing The Inside
Comfortably Numb
AOL Sessions, New York, April 2006
Live From Abbey Road, London, August 2006
The Blue)
Take A Breath
Echoes (Acoustic)
Recorded in UK, January 2007
Barn Jam 166
Barn Jam 192
Barn Jam 121
On An Island (Audio Only) 5.1 Surround Sound Version
Castellorizon
On An Island
The Blue
Take A Breath
Red Sky At Night
This Heaven
Then I Close My Eyes
Smile
A Pocketful Of Stones
Where We Start
Credits – Red Sky At Night
Disc 5 (CD3)
Shine On You Crazy Diamond (Live In Venice And Vienne)
Dominoes (Live In Paris)
The Blue (Live In Vienne)
Take A Breath (Live In Munich)
Wish You Were Here (Live In Glasgow)
Coming Back To Life (Live In Florence)
Find The Cost Of Freedom (Live In Manchester)
This Heaven (Live In Vienne)
Wearing The Inside Out (Live In Milan)
A Pocketful Of Stones (Live In Vienne)
Where We Start (Live In Vienne)
On The Turning Away (Live In Venice)