David Gilmour Live in Gdansk Web Content Download Update
Links – A Comprehensive review of Gdansk box set | 150 Screen Captures from the DVDs – Share your Own Review on the Forum – Making the Wire Man article – Download Bonus Web Content for David GIlmour Live in Gdansk
---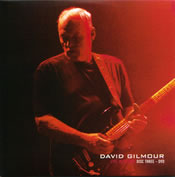 As you will probably know, David Gilmour's Live in Gdansk DVD comes with free access to some online content that you can download to your computer.
A new song is added every month. The last song will be added in September 2009.
You can download them all here. You will need your DVD in your computer's disc drive in order to access the content.
| | |
| --- | --- |
| Date | Song |
| September 2008 | Wot's…Uh The Deal? |
| October 2008 | Shine On You Crazy Diamond (Venice, Vienne) |
| November 2008 | Dominoes (Live in Gdansk 3) |
| December 2008 | The Blue (Live, Vienne) |
| January 2009 | Take A Breath (Live, Munich) |
It just so happens that October to January has matched disc 5 (CD3) of the Live in Gdansk box set so far. Next month will probably see Wish You Were Here from Glasgow been made available – the only time in Gilmour's solo career that he played in Scotland. It would have been nice to get something, er….. not on the discs already?? How about some demos? Recordings of jam sessions? etc.?? Discuss on the forum.
Disc 5 (CD3)
https://www.neptunepinkfloyd.co.uk/index … -cd-review
1. Shine On You Crazy Diamond (Live In Venice And Vienne)
2. Dominoes (Live In Paris)
3. The Blue (Live In Vienne)
4. Take A Breath (Live In Munich)
5. Wish You Were Here (Live In Glasgow)
6. Coming Back To Life (Live In Florence)
7. Find The Cost Of Freedom (Live In Manchester)
8. This Heaven (Live In Vienne)
9. Wearing The Inside Out (Live In Milan)
10. A Pocketful Of Stones (Live In Vienne)
11. Where We Start (Live In Vienne)
12. On The Turning Away (Live In Venice)
| | | | | | |
| --- | --- | --- | --- | --- | --- |
| | 2 CD | 2CD + DVD | 2CD + 2DVD | 3CD + 2DVD | LPs |
| Concert CD1 | X | X | X | X | |
| Concert CD2 | X | X | X | X | |
| Concert DVD | | X | X | X | |
| Sessions DVD | | | X | X | |
| Bonus CD | | | | X | |
| 5 LPs | | | | | X |
| | | | | | |
| Buy – UK | | | | | |
| Buy – Other | | | | | |