Floyd on BBC Radio & TV
The Pink Floyd will be on both Radio and TV on the BBC in the coming 2 weeks.
Radio – BBC R6 – Dream Ticket – Tue 8th June
A Pink Floyd show will be broadcast by the Dream Ticket Program on BBC 6 Music. This is a digital radio station from the BBC. You can listen online by clicking "listen live" on this page. Program starts at 10pm.
TV – BBC4 – All My Loving- June 5th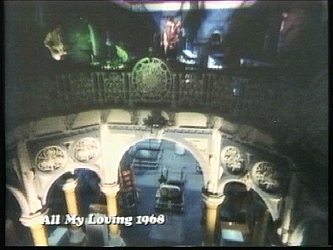 BBC4 TV are to rebroadcast a performance of Set The Controls For The Heart Of The Sun" as part of the "Summer In The 60s" series of programming in a program called "All My Loving". It will be broadcat on 5th June at 11:20pm (BST GMT+1).
The performance was recorded by the BBC in 1968 from the balcony of The Tabernacle community in Notting Hill, London.
From BBC Site: As part of BBC FOUR's Sixties Season, Tony Palmer's 1968 documentary on the relationship between pop music, youth culture, money and violence.
Includes interviews with a wide range of pop stars, including Jimi Hendrix, The Beatles, Donovan, Cream, Pink Floyd, The Who, Frank Zappa Lulu and others.
Source: [ Brain Damage BBC and John Johnstone]