Former Pink Floyd Manager Bryan Morrison's Death Recorded Accidental
Links – Discuss on Forum | Get NPF Newsletter | Evening Standard (London) Article | Mirror Article | MarQ Article | Royal County of Berkshire Polo Club | Independent Newspaper Obituary | The Times Obituary
---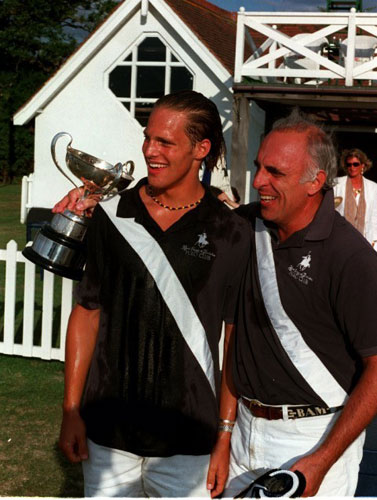 Pink Floyd's former Manager and successful publishing agent Bryan Morrison's death in September 2008 has been officially recorded as "accidental death". The millionaire died accidentally after falling from a polo pony during a tournament, a coroner ruled on Friday (9th Jan 09).
His wife of 35 years, former model Greta, told an inquest her husband had given up competing after several falls. However, he had agreed to take part in the friendly at the Royal Berkshire club. She said: "Unfortunately, during a manoeuvre, his horse stumbled and he was thrown head first to the ground."
Bryan Morrison had been in a coma for two years after the 2006 fall at the Royal County of Berkshire Polo Club, which he founded. The 66-year-old suffered a severe head injury. In September last year Bryan, 66, was taken from his nursing home near the family's Maidenhead mansion to hospital with pneumonia. The father of two died four days later. He also had a brain haemorrhage.
At a hearing in Windsor, coroner Peter Bedford recorded a verdict of accidental death.
Successful Career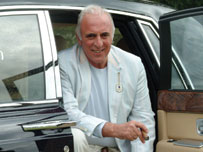 Bryan, who made his £90 million fortune publishing music by artists including Sir Elton John, the Bee Gees and Wham!, discovered Pink Floyd during the Seventies and later became their manager.
He took up riding when he was 29 and went on to found the club at Winkfield, near Windsor, where Prince Charles is an honorary member.
He had not always liked Polo though. He once said, "Before I played polo I thought it was a game for stupid bastards, but the first time I got close to the real thing I was hooked."
Feel free to Discuss article on Forum and get NPF Newsletter for latest news.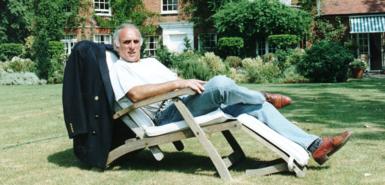 Sources – [ Evening Standard, Mirror, Independent, MarQ ]