A thread to post pictures of Pink Floyd and related from their history.
I love this one from the One Foot In The Door best of Pink Floyd, photo from Belize Park then painted by artist Dan Abbott.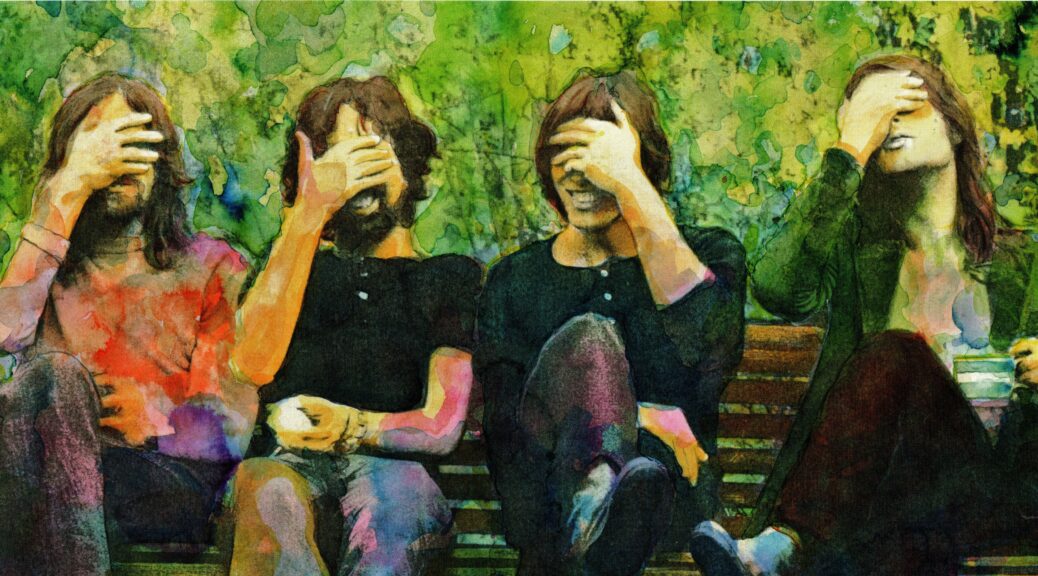 I just had a go at "colourising" an early Pink Floyd photo featuring the 5 of them...