Keith Jordan

Site Admin

Posts: 16803
Joined: Wed Jun 12, 2002 6:54 pm
Gender: Male
Location: Cheshire, England
I missed the first episode of this 3 part series. Did I miss anything good? Is Gimour in part two?
http://www.bbc.co.uk/musictv/guitars/vi ... idgilmour/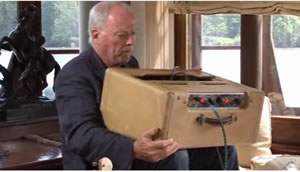 cwta eugene

Hammer

Posts: 1009
Joined: Thu Jun 10, 2004 4:57 pm
Thanks for sharing! Is it just me, or does that last little finger-picking part sound alot like Simon & Garfunkel's "Kathy's Song"?
mags

Blade

Posts: 227
Joined: Sat Dec 15, 2007 4:33 am
Location: PNW USA