Backbeat Books
sent me over a copy of the new book "Pink Floyd FAQ" by Stuart Shea. I have read a couple of chapters and must say I like the writing style of it. It is focused around essays about Pink Floyd organised into a sort of FAQ - hence the title!
It has 35 chapters of short essays on such questions ranging from their formation, influences, greatest moments for each band member and more. Features a contribution from David Gilmour's ex-wife Ginger Gilmour in the form of an afterword.
Buy from Amazon.co.uk for £8.39.
Buy from Amazon.com for USD $13.59.
# Paperback: 326 pages
# Publisher: Backbeat Books (
31 Jul 2009
)
# Language English
# ISBN-10: 0879309504
# ISBN-13: 978-0879309503
# Product Dimensions: 22.6 x 15 x 2.3 cm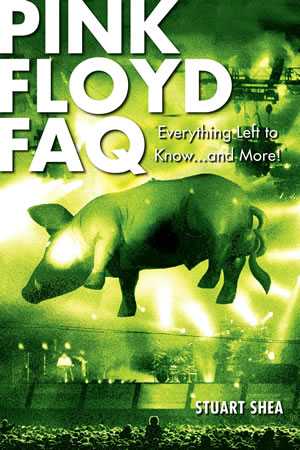 Download

-

Hugh hi-res photo of front cover

.

The nice people at