Gilmour Plays for Parsons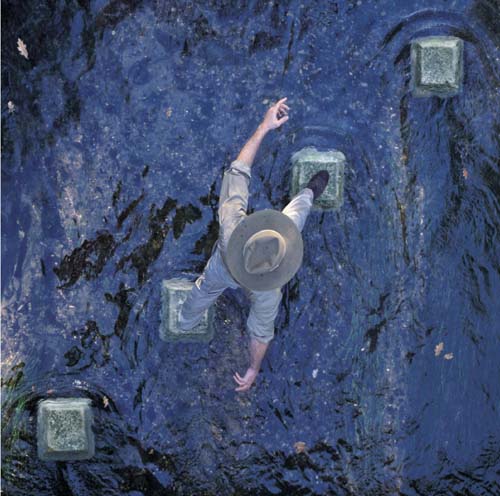 Pink Floyd Guitarist and Vocalist David Gilmour CBE has leant his musical abilities to the new Alan Parsons CD "A Valid Path". The CD will be released in August 2004.
This will be the first record without his long-time band mates Ian Bairnson, and Stuart Elliott. The new album will be take Alan in a new direction and into world of electronica.
Alan is a great Studio Engineer and musician/songwriter also. A talented guy. Alan worded on Dark Side of the Moon amongst other Floyd albums!
Other Artists
As well as David Gilmour other artists who contributed to the album are Nortec Collective, The Crystal Method, Shpongle, PJ Olsson, and David Gilmour.
Album art by Storm
The cover artwork for "A Valid Path" (left) was created by Storm Thorgerson. Storm Thorgerson was unfortunate enough to have a stroke last year during the autumn months but, apparently, he is feeling much better now! Interesting artwork! Storm created the artwork for many Pink Floyd albums and is well respected in the Floyd community!
Source: [ Alan Parsons and The Avenue Online ]