Guy Pratt's Arthritic Thumb Slaps That Funky Bass!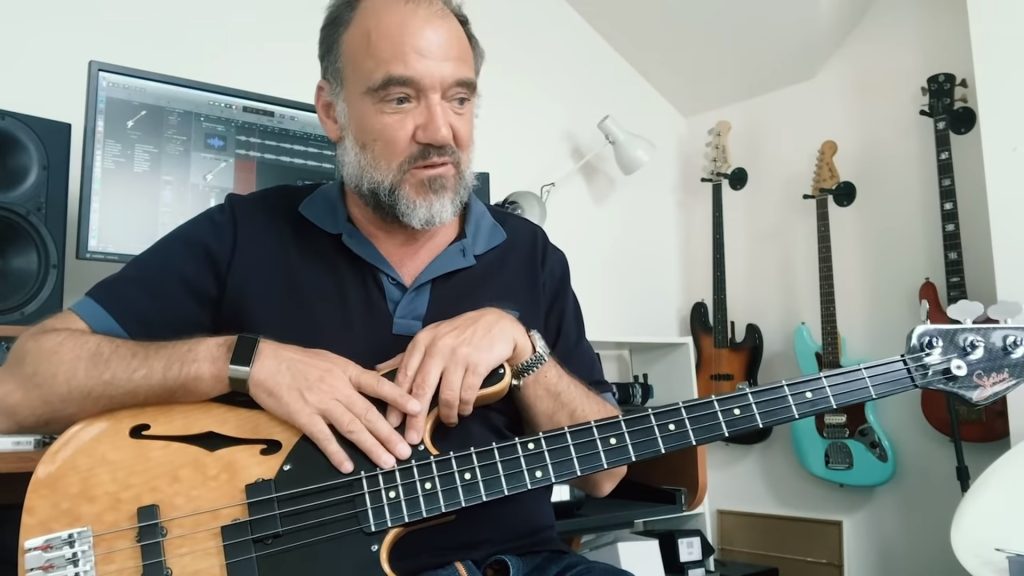 Guy Pratt, who played bass for Pink Floyd after Roger Waters left in the 1980s, has been doing some explainer/tutorial videos on Youtube for fans to enjoy. His show is called "Lockdown Licks".
Guy has played bass on lots of famous songs and albums over the years and has a rather impressive resume. He is currently up to episode 4 where he covers a couple of Pink Floyd classics.
Fans that have heard the re-recorded and re-mixed Later Years box set material will notice a lot of Guy's original material was toned down – the band seemingly wanting a less 80s feel and more a timeless mix. Guy mentions this awkward situation in the video.
Episode 5 will feature Money by Pink Floyd which is of course one of the most famous bass lines from the band. Keep you eyes peeled for that on Guy Pratt's Youtube Channel.
Anyway, here are the 4 episodes that are currently up, with Pink Floyd being the 4th one. Make sure you check out NPF's interview with Guy Pratt featuring questions from fans.
Jimmy Nail – Ain't No Doubt
Madonna – Like a Prayer
Michael Jackson – Earth Song
Pink Floyd – One Slip/Wearing the Inside Out
Pink Floyd – Money/One of These Days