Welcome to Neptune Pink Floyd! The site has been going for over 20 years bringing you the Pink Floyd News, photos and our wonderful forum community.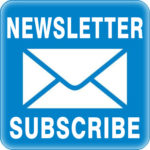 Don't Miss The Pink Floyd Newsletter for the latest news and features! Get our free newsletter so you don't miss a thing! The newsletter is sent infrequently, your data is very well and securely managed and never shared with a third party.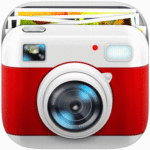 The heart of our website is the Pink Floyd photo gallery which features over 10,000 photos charting the bands history from their birth to the present day. Click to see a random photo! If you have photos to share, please get in touch.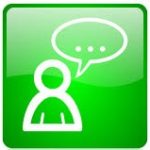 Last but not least, our very friendly Pink Floyd forum is the place to visit to discuss Pink Floyd and everything else under the sun. Register for an account, or ask for help if you need it.viagra uk
Although the band is no longer recording or touring, there is still often lots of Pink Floyd News going on and happening. Roger Waters Tour 2021 is coming up, David Gilmour could well be working on a new album and tour, Nick Mason is on tour with his Saucerful of Secrets band and the back catalogue often gets re-releases and new box sets put together.
So, always plenty of Pink Floyd news going on. Make sure you get our free Pink Floyd Newsletter – it is sent infrequently and your data is protected and never shared. You wouldn't want to miss out on Pink Floyd news!
Pink Floyd News of Upcoming Events
Roger Waters Tour 2021 – the This Is Not A Drill tour was to happen in 2020 but has been pushed back to 2022. It is not possible to book many of the venues as the sports season means they can't be booked out for big events.
Nick Mason's Saucerful of Secrets Tour – the band has taken a break from touring until 2022 due to the Covid crisis. They have released their amazing Roundhouse live recording and got to number 5 in the UK albums charts. See Nick Mason Tour Dates.
David Gilmour Tour and album? There is no news of any David Gilmour album or David Gilmour tour on the horizon specifically, although I am sure he has lots of materia accumulating. He has released a new single Yes, I Have Ghosts. Now that his wife Polly Samson has released her latest book, perhaps there is enough family time to spare enabling an album and tour to come together. Watch this space.
Pink Floyd Albums
I am thinking of starting an album of the month giving an in depth review of each album, sharing lots of audio and video, letting people share anecdotes about the band at the time the albums were released and toured. Hopefully that will be of interest to people. It is great the band was led by three very distinct leaders over its history and the output is markedly unique to each era. Perhaps an era approach would be the way forward. Watch this space…