Ian Ritchie Leaves Roger Waters' Touring Band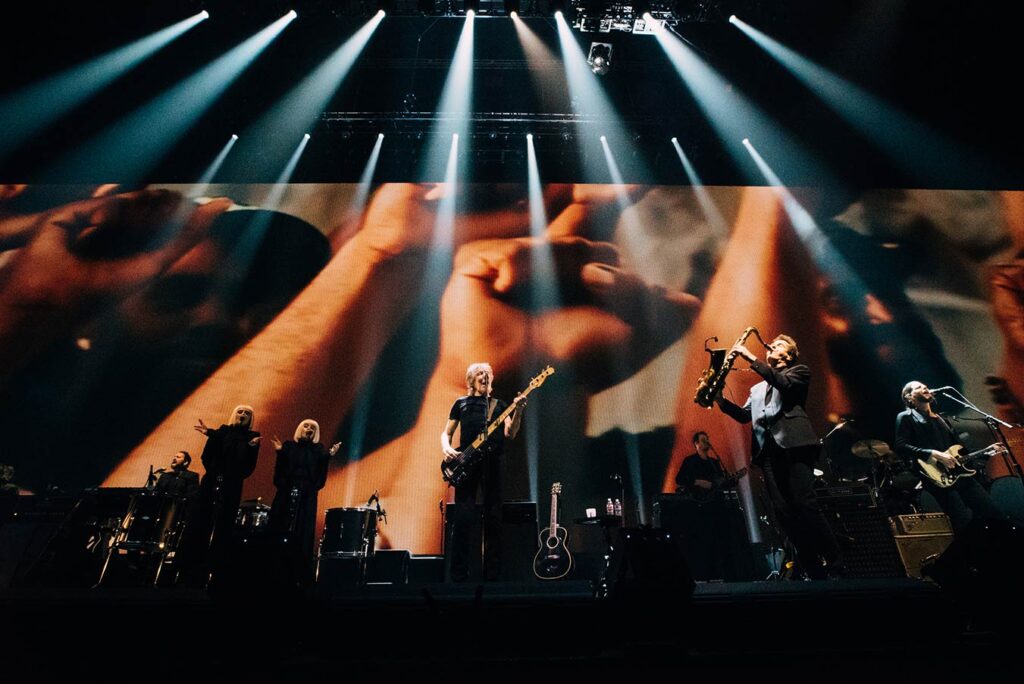 Saxophonist Ian Ritchie has left Roger Waters' touring band by mutual consent and will therefore not be performing on the forthcoming This Is Not A Drill Tour. Ian has suffered from some physical ill health over the years which has flared up in rehearsals and therefore cannot go on the road with the band. Hope he is feeling better soon.
Ian wrote on his blog…
Thursday, 23rd June 2022 : London : Hello all. This will be my last post on this TINAD tour blog. The reason is as follows. I have had a physical problem for some years that has made controlling the saxophone more challenging than on the Dark Side tour. I was able to keep it in check during Us+Them. Unfortunately, the problem flared up during rehearsals this time and I was unable to perform to my, or Roger's satisfaction. Consequently, we mutually agreed that I should step down and pass the saxophone chair over to another player. It is with sadness I make this final blog entry. My best wishes go to Roger, his great band and wonderful crew. The TINAD tour is going to be amazing and I urge you all to see it.