Listen to In The Studio Momentary Lapse of Reason 25th Anniversary Program
Links – Listen to the program |
---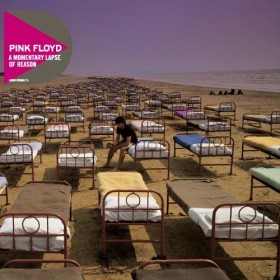 The Excellent In The Studio series of radio documentaries has a new program to celebrate Pink Floyd's A Momentary Lapse of Reason 25th Anniversary.
A Momentary Lapse of Reason was the bands 13th studio album and the first to be released by Pink Floyd after the departure of bassist and principal songwriter Roger Waters. The album is not critically acclaimed, nor is it a favourite with fans. However, it does have some nuggets on and featured heavily on Pink Floyd's Pulse tour.
David Gilmour says, "Lurching into the future bearing the mantle of Pink Floyd without Roger in 1987 was a tough one, as anyone can imagine… You're right to say that I was confident at the end and happy. Anyone would be happy and confident in the end when our moving forward and doing what we did, making the album, doing the tour, was justified."
The album was largely recorded on David Gilmour's houseboat studio on the Thames River called the Astoria Studios. That would also be the same studio where The follow up album The Division Bell would be recorded and David's solo album On An Island. You can view photos of the Astoria Houseboat Studio.
This radio documentary features interview with Pink Floyd guitarist and singer David Gilmour as well as Pink Floyd drummer Nick Mason. Listen to the program.
Source [ In The Studio ]