Listen to Rare 'Yet Another Movie' Demo Recording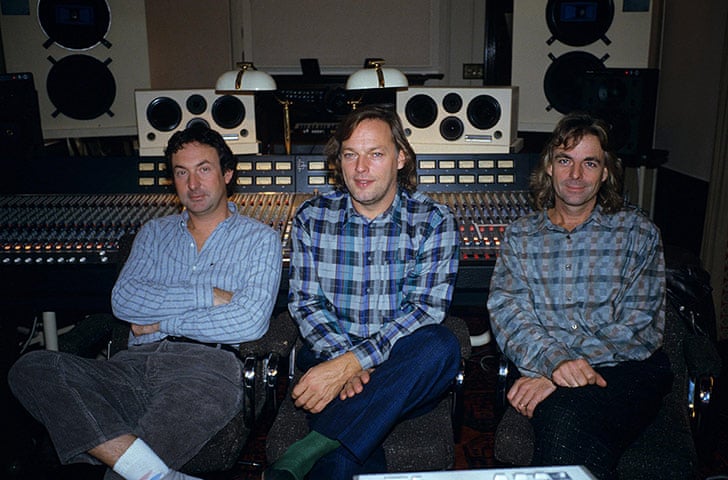 David Gilmour has shared the demo for Yet Another Movie for you to listen to ahead of the Momentary Lapse of Reason remix release later this month.
I thought, this week, that we would put up the original demo, written by Pat Leonard and myself, for what was to become 'Yet Another Movie' on the 'A Momentary Lapse of Reason' album. Pat Leonard and I met up at Astoria in September 1986 a couple of days after I had played on a Bryan Ferry track that he was producing. We had a glass or two of wine and jammed for hours. For some reason that I can no longer remember I had chosen the fretless bass as my instrument of the day. It turned into a beautiful song.

David Gilmour
Remix of AMLOR Later This Month…
It is interesting to hear how songs develop from their initial demos to the album/live version we know and love. This particular audio doesn't feature on the Later Years Boxset, so is quite a treat that it has been shared.
The remix of A Momentary Lapse of Reason, in an array of formats, is released on 31st October 2021 so make sure you check out the versions you would like to obtain.
A Momentary Lapse Of Reason will be available on Vinyl, CD, DVD, Blu-ray and digitally with Stereo and 5.1 mixes and can be pre-ordered [Amazon UK or Amazon Worldwide].
Guy Pratt
Guy is a major part of the Pink Floyd family and recalled:
"I was at Air Studios for the session David's talking about. I'd already met Pat Leonard having been flown to LA to play on the stuff he was doing with Bryan Ferry before they came to London. Pat took a shine to me and thus began a lifelong friendship that led to some of the best records I ever played on, including the career highlights of Like a Prayer and Toy Matinee. It's also where I first met David properly so a pretty momentous afternoon all round. (Apparently Pat also suggested me to David for the Floyd gig)."
Jon Carin
I was going to quote some of the things Jon Carin, Pink Floyd touring keys and occasional songsmith, had been sharing about the recording process and credit on the albums etc. but his official Facebook page seems to have disappeared, at least for me. I hope he is ok. I located some of it on the Publius Enigma webstie who had quoted him:
"This is incredibly exciting." He added: "No one has ever heard this before including me and the very small team who made the record. With such a flood of unheard old jam sketches suddenly materializing these days, first Marooned and now what eventually became Yet Another Movie, one could, in theory, release a box set that covers rarities and outtakes from the last several Pink Floyd records. It could also include my demos of Learning To Fly, Colours Of Infinity, Phil Manzanera's demo of One Slip, and so many more in the can, so far unreleased. This rough jam is a wonderful illustration of how a nice moment in time can be transformed into a proper song with just the right amount of love and care from the people who were involved."