Live at Pompeii: Recreated in Cheshire by Chris Hewitt using WEM Equipment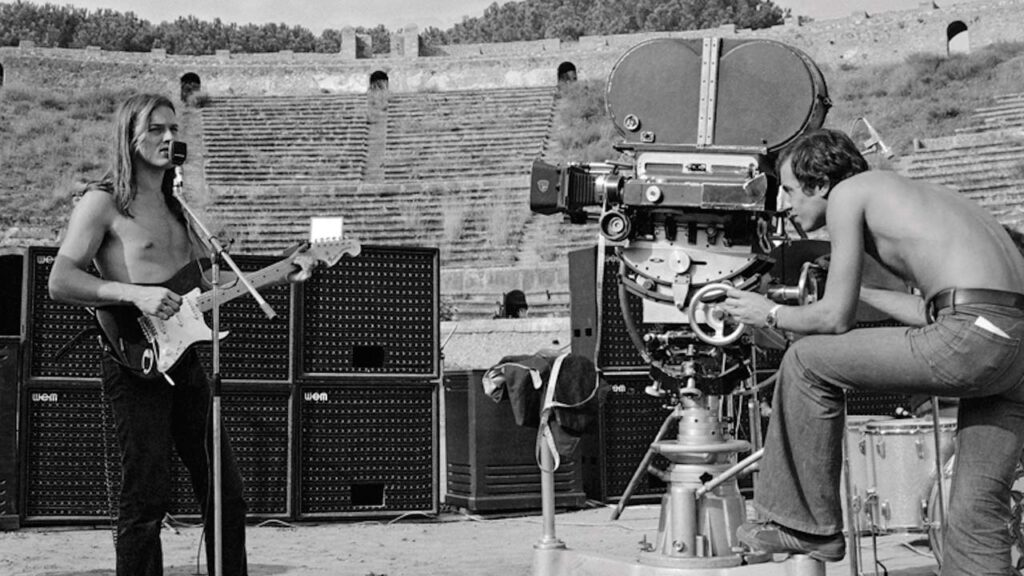 The equipment used by Pink Floyd during their Live at Pompeii film recording has been recreated in a field in Northern England as part of the promotional work for a forthcoming book.
The book details the large PA speaker system setups at concerts using WEM speakers and the book, of course, features Pink Floyd. They used WEM.
There are 500 copies of the book being released so, if you want one, get involved.
The band played One of These Days which you can watch below. You can also enjoy an interview too looking at the equipment. Pink Floyd of course were well known for their use of lots of equipment over the years. This could range from the 'azimuth coordinator' that Rick used to throw sound around every corner of a room, the 'Binson Ecorec' which was an early mechanical reverb machine, not to mention stage production technology. Roger Waters is rather fond of the stage productions equipment in particular.
Anyway, here are the videos. Come discuss on the forum.
Two Books on WEM PA Systems Development
In addition to the WEB PA book, there is a volume 2 coming soon also!