Lost Wall Documentary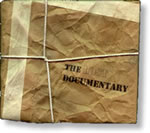 A "lost" documentary made about the 1980 and 1981 Wall concerts has been unearthed and is due to be released on 5th July 2004. The website for the release is under construction at present but is here anyway for your reference.
Marc Brickman directed the documentary in 1981 and includes interviews with the Pink Floyd and their crew. James Guthrie recalled [according to Brain Damage] "Floyd's manager Steve O'Rourke was the executive producer, and it was all put together for television, but although fascinating to watch, it never saw the light of day. In the archives, there are multitracks and video footage of the whole show, none of which have ever been released".
UPDATE: Press Release
It was August 1980, at Earls Court, when cameras recorded the frenetic operation of the entire load-in process.
One editor, working alone for six months, was able to create this 'behind-the-scenes' documentary. The film successfully shows the magnitude of people and material necessary to mount this incredible production. The staging of this concert has been referred to as, "…possibly twice the size of any other show done in rock & roll thus far." (meaning 1980)
Perhaps more significant. this performance would be the last for the band with all the original members who recorded the album.
In the melee of the breakup. this documentary was archived and forgotten for nearly a quarter century.
Witness now the building of "The Wall" and"The Lost Documentary".
Quotes from "The Lost Documentary"
"… about 30 tons of equipment in the 'wall" and the staging itself.
Mostly aluminum."
"… probably well over $100,000.00 worth of equipment just to fly the truss' in and out and to fly the "Pig" in and out and fly the "inflatables".
Source: [ Brain Damage and Howard from LostDoc.com]