Lost Wall Documentary Is Here!
Resources & Links
Download sample Clip | LostWallDoc.com | Chat about this on the forum
---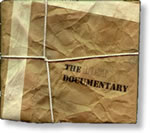 As previously reported in the news, The Lost Wall Documentary featuring behind-the-scenes footage of The Wall concerts from a "roadie" perspective is now available for you to buy for USD$29.99 on this site.
You can view a sample clip of the documentary here. This is a compressed file which means the quality has been reduced to make the file size smaller and easier for you to download. Have fun!
If you have any questions about this release, please ask them here.
Source: [ LostWallDoc.com ]