New Ozric Tentacles Dates
Resources & Links
Press Release & Info (1.7MB) | Previous News Story (including photos) | Harry's Recent Interview with Roger Waters Online | Talk on Forum about this | More Photos
---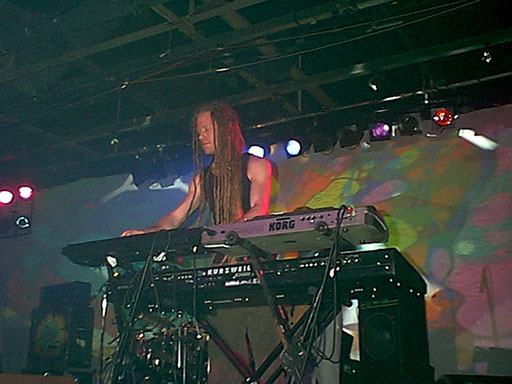 Roger Waters' son Harry is currently touring With Ozric Tentacles, a modern day psychedelic band. There have been some new dates added to their North American Tour as detailed below.
Harry toured with his dad, Roger Waters, in 2002 and is a talented keyboard player. He is currently studying music at university as well as touring with the Ozrics!
• Ozric Tentacles – US Tour
06/07/04 Paradise Rock Club, Cambridge, MA
07/07/04 B.B. King Blues Club, New York, NY
08/07/04 North by Northwest, Philadelphia, PA
09/07/04 All Good Music Festival and Campout, Masontown, WV
10/07/04 The Orange Peel, Asheville, NC
12/07/04 The Magic Bag, Ferndale, MI
13/07/04 Martyrs, Chicago, IL
15/07/04 Cervantes' Masterpiece Ballroom, Denver, CO
16/07/04 32 Bleu, Colorado Springs, CO
17/07/04 Aggie Theater, Fort Collins, CO
19/07/04 Marquee Theatre, Tempe, AZ
22/07/04 The Grove of Anaheim, Anaheim, CA
23/07/04 The Fillmore, San Francisco, CA
27/07/04 Shank Hall, Milwaukee, WI
28/07/04 Exit/In, Nashville, TN
29/07/04 Ziggy's, Winston-Salem, NC
30/07/04 The Georgia Theatre, Athens, GA
31/07/04 The Funk Box, Baltimore, MD
More tba..
Source: [ Rubbish Records ]