Neptune Pink Floyd Newsletter
The Neptune Pink Floyd Newsletter is a free email newsletter that goes out to over 30,000 people like you! Get yourself on the list to remain informed of the latest news, competitions, downloads and more!
Privacy – Your email address will NEVER be shared with any third party and you can unsubscribe at any time!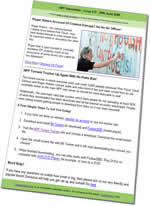 The Free NPF Newsletter will provide you with:
Latest News & Reviews
Competitions
Fun Projects
Site Updates

Audio
Video
Photos
Downloads

And loads more….
As previously mentioned, your email address is kept safe and never shared with anyone and you can unsubscribe at any time.
Change Your Email Address
If you want to change your email address, then please visit the Preferences page so you can amend your details. You enter your current email address then we automatically send you an email with a special link in. Click on that link and you will be taken to a page so you can amend your details!
Legal Stuff: By signing up to the newsletter, you agree that you are 13 years old or over and, if under 13, have the permission of your parent/guardian. The data is held in England and is thus covered by English law. Your email address is held securely and will never be shared with a third party. All unsubscribe requests are processed instantly and honoured without question.