Pictures from The Pink Floyd Mortal Remains Exhibition – Spectacular!
If you still haven't visited The Pink Floyd Their Mortal Remains exhibition at the V&A Museum in London then time is running out as it ends soon!
Your humble narrator went a couple of weeks ago and you can see my photos and videos from the exhibition in this article now.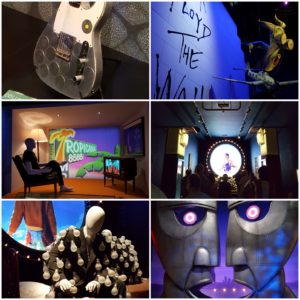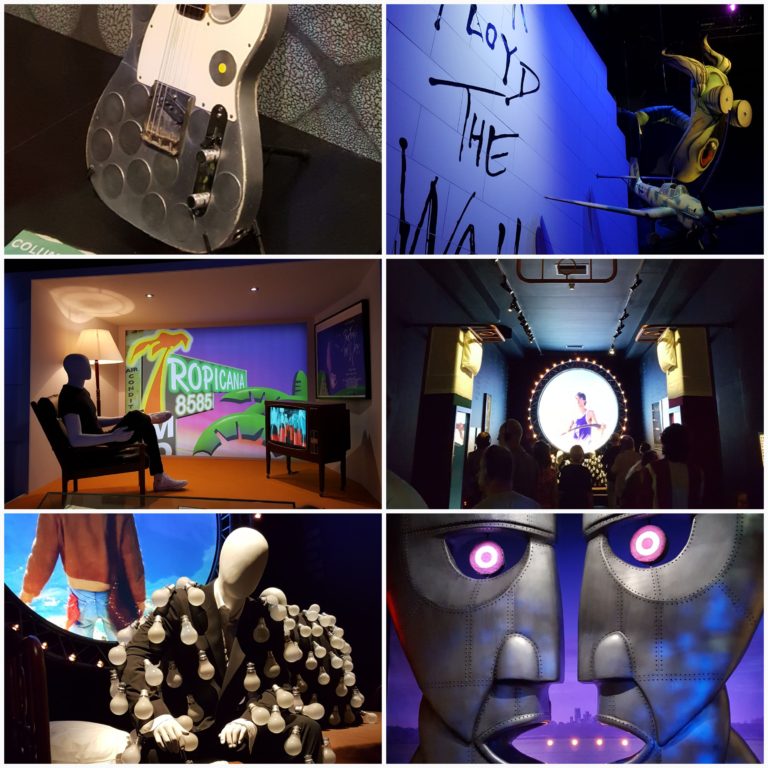 There is a spectacular "live room" where you are immersed in incredible 360 degrees of sound and video, all the puppets you would expect from The Wall, incredible memorabilia including the enormous Division Bell Heads, tour equipment, Syd Barrett's "mirror" guitar and a whole lot more.
Here is a preview video from "the live room" which was an excellent experience indeed.
The exhibition is so well done to such a high professional standard; you would be a fool to miss it!
Article continues after the photos below.
The exhibition was originally planned to take place in Italy a couple of years ago but planning issues meant it was not feasible.
At the exhibition you can experience an unprecedented, innovative and multi-sensory journey through Pink Floyd's extraordinary worlds, chronicling the music, design and staging of the band, from their debut in the 1960s through to the present day.
Visitors will have the unique opportunity to experience never-before-seen classic Pink Floyd concert footage and a custom-designed laser light show.
It features contributions from all living members of the band and follows a very successful exhibition centered around David Bowie.
Tickets cost £20-£24 and the exhibition runs from 13th May 2017 to 1st October 2017. Visit the V&A website.