"Forgotten" Pink Floyd 1967 Live Photos to be Released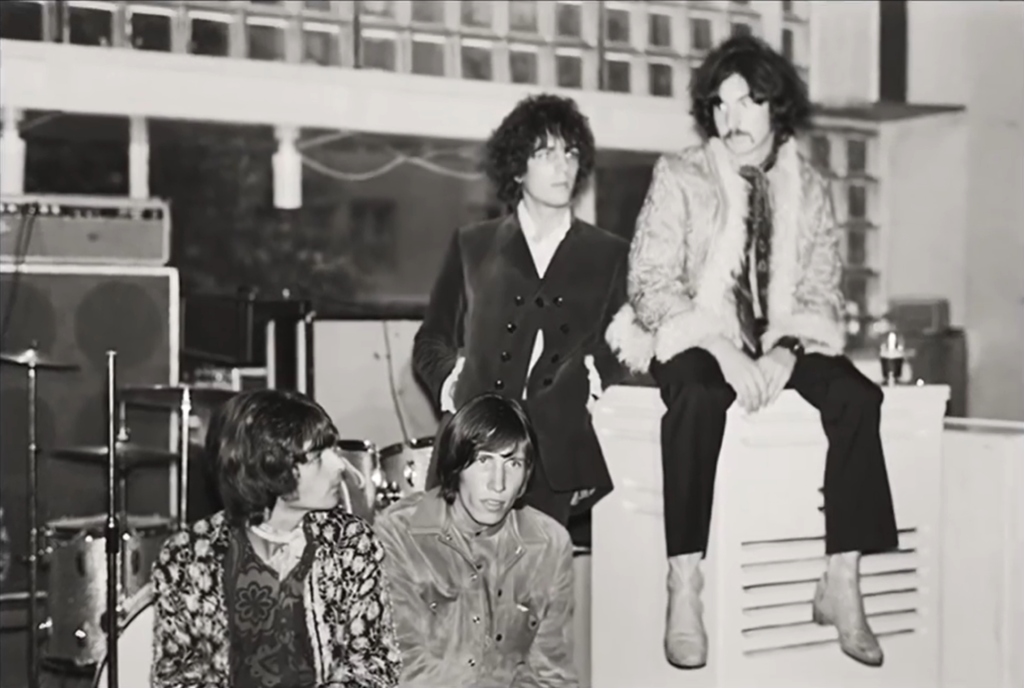 Unseen Pink Floyd Syd Barrett Photos
20+ professional photos of Pink Floyd's performance at Gyllene Cirkeln in Sweden 1967, by photographer Kenneth Ekberg, have been discovered and will be shared for the first time on 26th February 2022.
Details of the exhibition, which includes a performance Men On The Border and guests, will be shared in due course. Please come and discuss on the forum.
One of the guests is Janne Schaffer, of ABBA fame, who will bring the amplifier that he used that very might in 1967 as a support act to Pink Floyd and lent to Syd Barrett for the evening.
A live recording of this particular concert was officially released in Pink Floyd The Early Years mammoth box set, later releases as separates, and is widely available on the bootleg/ROIO scene. This is the only live performance of Syd Barrett's Pink Floyd to be officially released.
Live Shows in Sweden
Sweden is popular for Pink Floyd and solo members work. Pink Floyd played concerts there ranging from 1967 to 1994. David Gilmour did one of his 80s solo shows there. Roger Waters, not to be outdone, has also done lots of shows there too. Nick Mason was last to play there in 2018 for his excellent Saucerful of Secrets show.
1967-09-10 – Pink Floyd – Gyllene Cirkeln – Stockholm – Sweden
1970-03-19 – Pink Floyd – Konserthuset – Stockholm – Sweden
1970-03-20 – Pink Floyd – Akademiska Foreningens Stora Sal – Lund – Sweden
1970-11-11 – Pink Floyd – Konserthuset – Gothenberg – Sweden
1971-09-22 – Pink Floyd – Kungliga Tennishallen – Stockholm – Sweden
1984-04-24 – David Gilmour – Johanneshovs Isstadion – Stockholm – Sweden
1984-06-16 – Roger Waters – Isstadion – Stockholm – Sweden
1984-06-17 – Roger Waters – Isstadion – Stockholm – Sweden
1989-06-12 – Pink Floyd – Globe Arena – Stockholm – Sweden
1989-06-13 – Pink Floyd – Globe Arena – Stockholm – Sweden
1989-06-14 – Pink Floyd – Globe Arena – Stockholm – Sweden
1994-08-27 – Pink Floyd – Ullevi Stadion – Gothenburg – Sweden
2002-05-25 – Roger Waters – Globe Arena (Stockholm) – Stockholm – Sweden
2007-04-27 – Roger Waters – Globe Arena (Stockholm) – Stockholm – Sweden
2011-05-04 – Roger Waters – Ericsson Globe – Stockholm – Sweden
2011-05-05 – Roger Waters – Globe Arena (Stockholm) – Stockholm – Sweden
2013-08-17 – Roger Waters – Ullevi Stadium – Gothenburg – Sweden
2018-08-18 – Roger Waters – Friends Arena – Stockholm – Sweden
2018-09-02 – Nick Mason – Cirkus – Stockholm – Sweden