Pink Floyd and Other Royal Mail Stamps for 2010
Links – http://www.nme.com/news/pink-floyd/47860

---
According to NME and http://www.norphil.co.uk, the UKs Royal Mail are to issue ten new stamps on 7th January 2010. Pink Floyd, Blur, The Clash and Led Zeppelin are among those to be featured.
Albums in the collection include 'The Division Bell' by Pink Floyd, 'Parklife', 'London Calling', 'Led Zeppelin IV', 'Power, Corruption & Lies' by New Order, Primal Scream's 'Screamadelica', 'Let It Bleed' by The Rolling Stones, Coldplay's 'A Rush Of Blood To The Head', 'The Rise And Fall Of Ziggy Stardust And The Spiders From Mars' by David Bowie and Mike Oldfield's 'Tubular Bells'.
Royal Mail are said to have assembled a shortlist of classic albums, though initially some were deemed unusable due to the darkness of the image.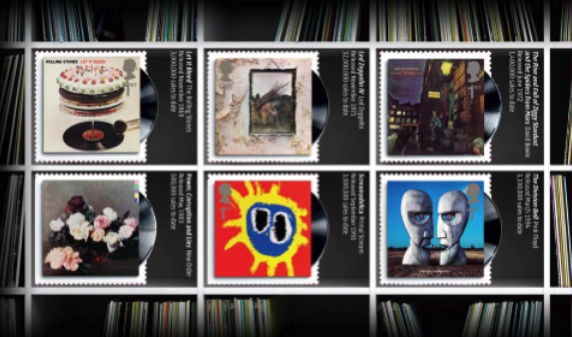 Source [ NME and http://www.norphil.co.uk ]