Pink Floyd Drummer Performing at Closing Ceremony of Olympics 2012
---
Links – News: Pink Floyd Olympics Opening Ceremony | Photos of Nick Mason at Olympic Closing Ceremony
---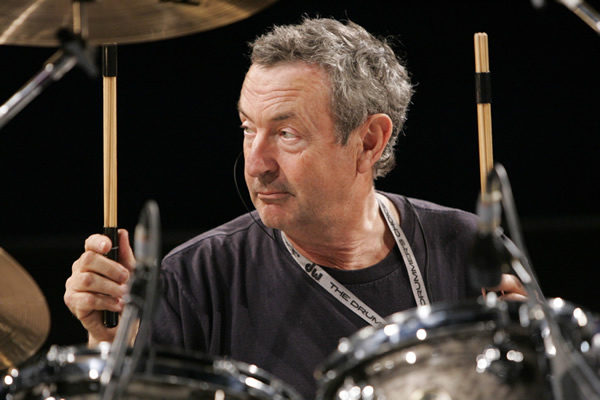 UPDATE: Go an see photos of Nick Mason joining Ed Sheeran at Olympic Closing Ceremony 2012.
Singer Ed Sheeran has revealed today that he will be performing Pink Floyd's Wish You Were Here at the London Olympics 2012 with Pink Floyd drummer Nick Mason!
Nick will not be joined by Roger Waters or David Gilmour but will himself be performing on drums. Hence Pink Floyd will NOT be performing at the Olympics closing ceremony.
Ed said, "I'm playing the closing ceremony – which I think is kinda cool right? A lot of people think that I'm doing a song with The Who but I'm not – I'm doing a song with Pink Floyd. I'm doing 'Wish You Were Here'."
Nick Mason wrote on his Facebook page "Although this has been discussed as far as I am aware it is not yet confirmed…". However it does seem to be confirmed as happening according to my source but we will have to wait and see.
Ed Sheeran also said in a video interview that violinist Stéphane Grappelli will be playing but that is not possible because he is dead. He died in 1997. Therefore Ed may be a little disappointed.
Ed has had some recent commercial success with songs like "The A-Team".
Olympics Opening Ceremony
The opening ceremony to the olympics also featured some Pink Floyd when the Pig made an appearance over Battersea Power Station before Time was used in a video montage and eclipse was played during the fireworks display. Shine On You Crazy Diamond has also been played during the women's gymnastics to support one of Romania's routines!
No Pink Floyd Reunion?
It is a shame that Roger Waters and David Gilmour will not be re-forming Pink Floyd to play one song for the closing ceremony of the olympics. It wouldn't take much effort to just play a song would it? Look at the fan reaction to Live 8 and what that meant to the people who have been buying all these albums over the years. Come on lads get it together and do a song!
Read On My Son…
Read about Pink Floyd Olympic Opening Ceremony and enter our August 2012 Pink Floyd Comeptition!
Source [ NME Magazine & Other ]