Pink Floyd Collectors Christmas Present!
Resources & Links
Rock Music Memorabilia | Order – [email protected]
---
AN IDEAL CHRISTMAS PRESENT FOR THE
PINK FLOYD FANATIC
NOW INCLUDES TWO RECENTLY DISCOVERED
1967 PINK FLOYD FLYERS
PINK FLOYD
COMBINED BATH AND KNEBWORTH SET
INCLUDING A GIFT OF 3 DVDS AND 6 CDS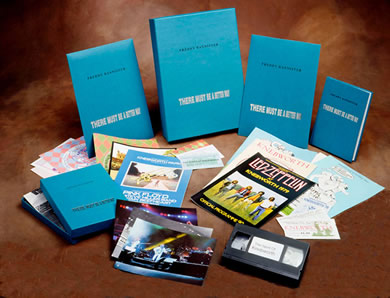 The combined Bath and Knebworth set, is produced in a limited edition of 200 of which there are now very few left. It includes a free gift of 3 DVDs and 6 CDs – one of the DVDs features an amazing just discovered 27 mins. film of Pink Floyd at the 1970 Bath Festival performing for the first time ever Atom Heart Mother with the John Aldiss Choir and the Phillip Jones Brass Ensemble conducted by John Aldiss. (Although a little grainy it is very viewable and the sound is very good. It is considerably better than the 1970 Bath segment of the DVD which Classic Rock Legends produced last year.)
The combined Bath and Knebworth set is priced at £59.99, plus postage and includes the following:
The programmes, flyers and tickets from the following festivals
1970 Bath Festival
1975 Knebworth Festival (artwork by Storm of Hipgnosis and featured in many of his books)
A handbill advertising The Pink Floyd's appearance at The Malvern Winter Gardens in 1967 with the wording
'It's a Freak Out – It's a psychedelic happening – It's The Pink Floyd.'
A handbill advertising The Pink Floyd's appearance at The Pavilion, Bath in 1967 with the wording
The Pink Floyd (See Emily Play)
Also two flyers advertising Cream, The Who and Jimi Hendrix etc
12 photographs from the 1975 Knebworth festival many of Pink Floyd
A 330 page book on the backstage stories and problems promoting a decade of Knebworth festivals
6 CDs and 3 DVDs, which we give as a gift with the set and includes the following:
A 1970 DVD of Pink Floyd's performance of Atom Heart Mother at Bath
A 50 mins DVD of various Knebworth festivals between 1974 – 1979, including Genesis with interviews and the sound check, The Rolling Stones, Lynyrd Skynyrd (Including probably their best ever performance of Free Bird) and Led Zeppelin.
A DVD from Lincoln 1971 with Sonny Terry and Brownie McGhee sitting in the back of the limo on the way to Lincoln being interviewed by the BBC and finishing off by giving an impromptu concert. Also on the DVD James Taylor, Tom Paxton, etc. This film is very rare – the BBC have not kept a copy.
1 x 75 mins CD of Pink Floyd live at Bath, including their premiere of Atom Heart Mother with full choir. Before the Bath Festival it was known as The Amazing Pudding. Very good sound it is a BBC recording.
An improved re-mastered 1975 Knebworth Pink Floyd Knebworth 2 CD set
And a choice of three CDs from the following:
A 3 CD compliation set live from the 1970 Bath Festival with Pink Floyd, Led Zeppelin, Johnny Winter, Jefferson Airplane, Frank Zappa, Steppenwolf, Santana, The Byrds, Canned Heat, John Mayall, Donovan, Hot Tuna, Country Joe,
1975 Steve Miller 1CD
1975 Captain Beefheart. 1CD
1975 Roy Harper 1 CD
1978 Genesis 2CDs

All DVDs and CDs are region free.
How To Order
For further information please email [email protected] and to view this and other Knebworth sets visit www.rockmusicmemorabilia.com

WHAT THE OTHER REVIEWERS SAID
BRAIN-DAMAGE
An impartial review can be found on
www.brain-damage.co.uk Click on 'reviews'
and scroll down to Pink Floyd at Knebworth special offer.
FLEETING GLIMPSE
Or www.pinkfloydz.com scroll down the home page news section.
Mick Wall Editor – Classic Rock.
A limited edition that should grow in value with the years, it demands your urgent attention.
MOJO
The father of British rock festivals remembered in plush tome. Being the tale of the first decade in the musical life of promoter Freddy Bannister – the man who began by hiring Johnny Kidd for £25 in 1960 then, after hiring the Pink Floyd , Stones, Beatles, and the Who for club dates, made his indelible mark with the Bath Festival in 1970 and the Lincoln festival. Thoroughly readable, it's full of anecdotes(how Peter Grant thumped Gene Vincent, how Cream took an audience vote as to whether or not they should play. etc). Packaged in a box, with an array of reprinted festival programmes, handbills, tickets and a book of glossy photos taken at gigs he promoted. – Fred Dellar.

EXTRACTS FROM RECORD COLLECTORS TWO PAGE REVIEW
A BOXED SET OF MEMORABILIA BRINGS BACK MEMORIES OF THE BATH AND LINCOLN FESTIVALS AND THE 60s POP CIRCUIT
The bag of replica tickets, programmes and flyers is, at first glance, the most attractive part of the package for RC readers. The programmes are evocative period pieces – for the innocence of their artists' biogs, for the sheer nostalgia of their vintage adverts, for their hippy jargon (the 1970 programme was taken over by Time Out boss Tony Elliott), and for their occassional period mistakes. It is amusing to see an ad for a forthcoming gig by 'Steffenwolf' , for instance, or a promise of an appearance in Bath by The Who, who were apparently best known for their hit single 'Something in The Air'.
Other memorabilia in the bag includes a flyer for The Malvern Winter Gardens, with 'It's a Freak Out – It's a psychedelic happening – It's The Pink Floyd.' There are festival tickets and posters and an information sheet for the 1970 Bath Festival of Blues and Progressive Music, which recommends that punters should bring the following items: "Sunglasses, raincoat, blankets, heavy clothing, a sweater or coat, torch, elastoplasters, asprin, etc.and a groundsheet". No mention, you'll notice, of those other 60s festival necessities, black Moroccan, Lebanese Hash, and brown acid….
For an authentic taste of the sixties rock scene, however, turn to Freddy Bannister's 'Just Broken Even' book. Though the text could have benefited from some professional editing, it's still a fascinating and entirely believable account of his activities as a promoter. It's great strength is that Bannister never bends the truth to glorify himself, or pretends to remember details that have escaped him. As an example, it would have been all too easy for him to wax lyrical about the glories of watching Jimi Hendrix at close quarters; but instead, he admits that this particular Hendrix experience left little impression on him, and moves on.
That lends an extra layer of realism to the stories that he does remember – Robert Plant and his Band of Joy sabotaging a gig by The Honeycombs to ensure that their support slot would be massively extended; The Beatles' backroom crew trying to force him to pay for imaginary damage to the groups' van; The Byrds blowing their big chance to 1965 due to their sheer musical incompetence; Arthur Brown dealing with complaints about his bad language on stage with a choice two word response; and The Walker Brothers launching themselves on to the British gig circuit with a display of callous indifference to their fans.
Despite its lapses in proof reading the Just Broken Even book leaves the reader (like the Walker Brothers' fans back in 1965) gagging for more. It might not have the big name appeal of a super star autobiography but the entire box set proves that small details bring the past alive far more effectively than the glossy blandness of most sixties memoirs. – Peter Doggett
Sources: [ ClassicRockMemorabilia.com ]