Pink Floyd Memorabilia Auction
Links – Look at Auction Items | View some Pink Floyd Memorabilia auction items |
---
There are loads of Pink Floyd Memorabilia items available in the latest Backstage Auctions event which is running this week.
There are 1,000 items in total with 30 of them being related to Pink Floyd and the auction ends this Sunday 11th November 2012.
Take a look at all the goodies that are on offer being sold by a former Columbia Records executive. In addition to t-shirts, jackets, vinyl and other swag, there are rare proof prints and outtake photos, unique records and even autographed items.
"It is always a good day when a former Columbia Records executive decides to part with a private collection, especially when so much of it is related to Pink Floyd" says Backstage Auctions owner Jacques van Gool. "With a band as collectible and popular as Pink Floyd, you're always looking for something unique and rare and we sure struck gold this time".
The auction ends on Sunday 11th November 2012 so you had best be quick if you want to get hold of some Pink Floyd memorabilia goodies! Lots of info about Pink Floyd Memorabilia items on this blog post.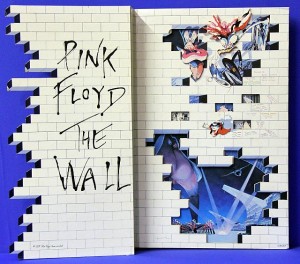 Source [ Backstage Auctions ]