Rare Pink Floyd Photographs Auction
Links – Dreweatts Clifton Auction Rooms | David Redfern Website |
---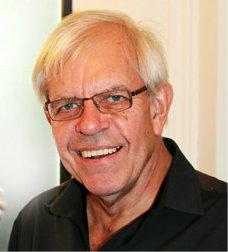 An important collection of music photographs are to be sold at Dreweatt's Clifton auction room on 24th January 2012 on behalf of Amnesty International. The collection was donated by long-time Amnesty International supporter and world renowned photographer David Redfern. NPF should have some scans of the pictures up for auction by 16th January so look out for those.
Most of the photographs are from his archive of pictures taken since the early '60s, many of which are signed by him, but the collection also includes several iconic images, amongst which is the famous shot of Mick Jagger wearing that 'white dress' costume at the now legendary 1969 Hyde Park concert, the first Pink Floyd line-up (with Syd Barrett), rare photos of David Bowie and an unusual picture of Count Basie lighting Princess Margaret's cigarette.
There is also a poster of the Bob Dylan photo shot for his Nashville Skyline album by American photographer Elliott Landy, which is signed and dedicated to David by Landy. Numbering approximately 30 lots, with estimates ranging from £40-150 a lot, the collection also contains early photos of Michael Jackson; r & b singer Ray Charles; Chuck Berry; Johnny Cash; Gram Parsons; jazz saxophonist Zoot Sims and pop legend Dusty Springfield, as well as three very collectable New Orleans Jazz and Heritage Festival limited edition posters (framed and glazed) for the years 1983, '87 and '92.
The auction takes place at 10.30 am on Tuesday, January 24th at the Apsley Rd., Clifton saleroom room. Viewing days are Saturday 21st, Monday 23rd and the morning of the sale.
All proceeds from the donated lots will go to the human rights organisation, Amnesty International UK.
Also See…
New David Gilmour tour website from NPF looking retrospectively at his tours and albums. Also place for forthcoming news on any new album or tours. Nothing planned yet though.

Roger Waters tour due to start in less than 3 weeks

Source [ Amnesty International / C. Richardson ]