Pink Floyd Stamps Update – Order them now
Links – Order Pink Floyd stamp collections | Order usable stamps from Royal Mail's website
---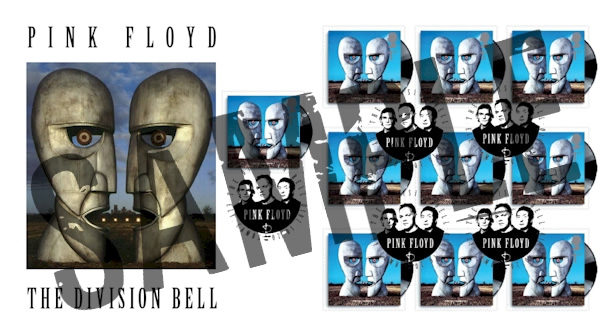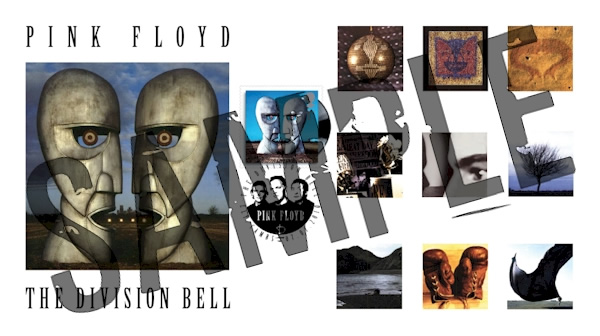 Click on the above images to enlarge them

Following on from October's story about rock album covers being used by the UKs Royal Mail postal service on limited edition stamps, we here at NPF can now reveal some more info about them.
On 7th January 'The Division Bell' will be available as a Royal Mail stamp, as part of the 'Classic Album Covers' stamp issue, featuring 10 classic covers.
However, UK stamp dealer The Stamp Centre will be creating two limited-edition 'First Day Covers' featuring 'The Division Bell', one with one stamp and one with ten stamps.
The one-stamp version includes a custom envelope with images from the 'Division Bell' album. It will also sport a Custom franking mark dated 7th January 2010 from Ely, Cambridgeshire, the place where the cover photograph for 'The Division Bell' was taken.
On the reverse will be the limited edition number, a photo of the band, and some information about the album.
Buy buy buy

It is available to pre-order from now up to and including 7th January from here.

The one-stamp version costs £5.99 (inc. UK postage), and the 10-stamp version costs £9.99 (inc. UK postage).
If you want just the 'Division Bell' stamp on its own to use for postage, it can be ordered as a strip of 5 (priced £1.95 UK), from the Royal Mail website.
Or go to http://www.royalmail.com/albumcovers to be able to pre-order from the full range of the stamps issue.
Please order before 7th January to be sure of getting your item.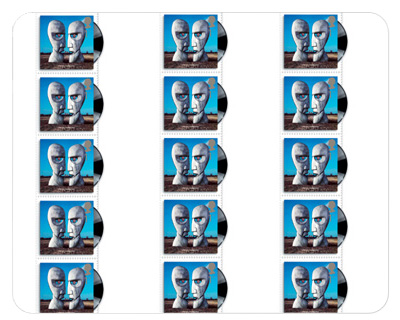 Source [ Pink Floyd Management ]