Pink Floyd/Genesis Set Now With An Extra 20 Photos
Pink Floyd/Genesis Set Now With An Extra 20 Photos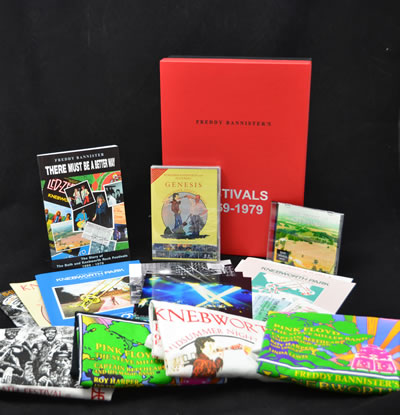 The Pink Floyd/Genesis Knebworth commemorative set, which was mentioned in the February NPF Newsletter, now includes 30 photos of the Pink Floyd and Genesis festivals at Knebworth instead of the original 10.
The promoter's daughter, Henrietta, who produces the sets discovered these rare extra 20 photos in the archives and has now included them with the commemorative set.
The initial Knebworth Pink Floyd set sold out within 12 weeks and there are only approximately 50 of the Pink Floyd/Genesis limited edition sets left and can be viewed here.