Pink Floyd's Saucerful of Secrets Mono LP Release for April 2022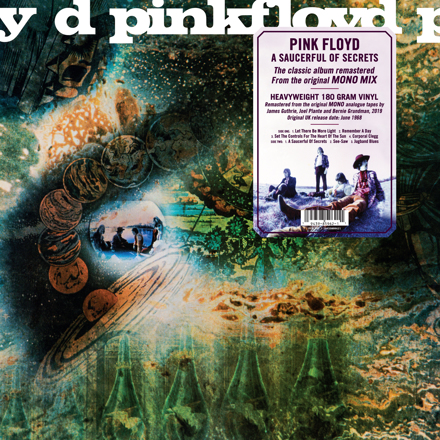 Pink Floyd will release the remastered Mono LP of their second album Saucerful of Secrets on April 29th 2022. This follows the recent release of Piper at the Gates of Dawn mono LP, which was released earlier this month.
The original mono mix of Pink Floyd's A Saucerful Of Secrets, remastered by James Guthrie, Joel Plante & Bernie Grundman from the 1968 analogue tapes, is released on heavyweight 180g vinyl (following its limited Record Store Day 2019 outing). It's the Floyd's only album to feature all five band members after Syd Barrett was replaced by David Gilmour.
I wonder what other LPs are in the works? In an age of all these digital downloads, it is nice to just switch off the mobile devices and just sit and listen to a nice vinyl. What a great event.