Pink Floyd's The Wall – Live in Prague 2009
Links – Official Wall 2009 Czech Website | Tickets | 100s of Pink Floyd The Wall Photos | Discuss on Forum
---
In the year that marks its 30th anniversary, Pink Floyd's The Wall is set to be performed live once again in Prague, Czech Republic on 31st October 2009 at the O2 Arena. It will be performed by approximately 20 musicians including bass player, vocalist and producer Filip Benešovský. Pink Floyd will not be involved.
Other musicians who will be involved include Michal Malátný (Chinaski), Jan Neckář (Bacily), Zdeněk Kluka, Roman Dragoun (Progres 2) and Czech guitar star Radim Hladík.
Limited Pink Floyd The Wall Shows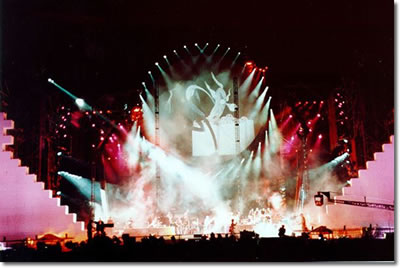 Because of the huge scale of Pink Floyd's performances of The Wall, it was only ever performed in California, New York, London and Germany between 13th February 1980 and 17th June 1981 in 31 shows.
The shows were massive multimedia events including projecting Gerald Scarfe's famous animations across a 30" high wall that was progressively built up between the band and the audience in the first half of the show, and dramatically "torn down" in the second half!
The Wall shows were filmed but Roger Waters has the opinion that the concert footage is not of suitable quality to justify releasing it to the fans. Although rare footage called The Lost Documentary was released unofficially for a short time in 2004.
The Wall Recreated in 2009
Although you will not see Pink Floyd perform it again, it will be reproduced on a much smaller scale in Prague. The performance will feature quadraphonic sound (four speaker swooshing surround sound), giant breeze-blocks, many stage props, film shorts and numerous dramatic scenes.
The band will be playing modern electronic instruments which will be augmented with strings and brass. There will also be a children's choir in what is set to be a highlight of 2009 for Pink Floyd fans.
The team behind the 2009 incarnation of the show, also performed it in 2002, 2004, 2005 and 2006. You can see photos from that below.
Tickets to the Show

If you fancy a short-break to the beautiful city of Prague around October, and you are a Pink Floyd fan, then you should go and experience the show! Get tickets.
Your Opinion? Questions?
Feel free to ask any questions or share you opinion about the Wall Show 2009 on the NPF Forum.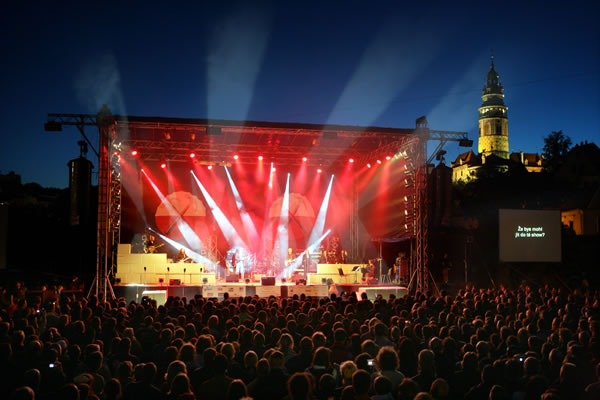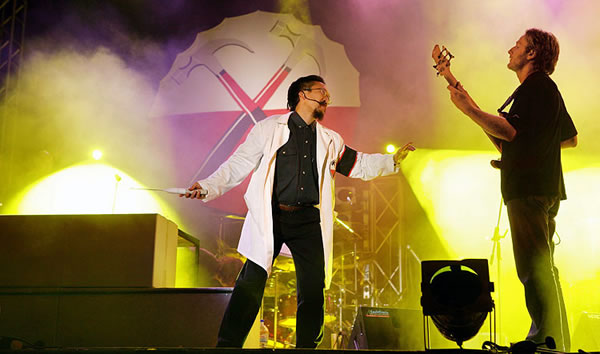 Source – [Daniela Slezakova]