Rare Pink Floyd Memorabilia in Auction
Links – Backstage Auctions | Share your thoughts on the NPF Forum | NPF Newsletter
---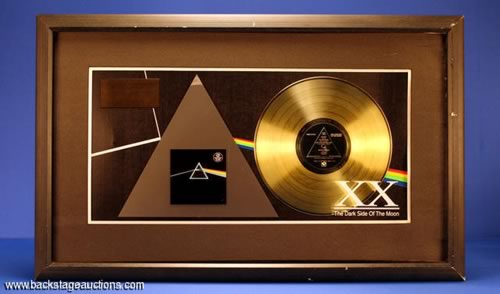 Backstage Auctions
(
site
) are holding an online auction which features some Pink Floyd items.  The auction will run between
21st-28th June 2009
.
You can see what is available in terms of 1970s posters here, but it is best you visit the site and search for "Pink Floyd" in the auction search box on the top right of the page here.
Press Release
THE ROCKIN HOT SUMMER AUCTION (June 21-28)
Loaded with One-of-a-Kind Iconic and Amazingly Affordable Collectibles!!!  Now EVERYONE Can Own a Piece of Rock History: Unique, Authentic ItemsEach With a Story to Tell Average Starting Price $100.00. Backstage Auctions to Present Items from the Personal Collection of Noted Classic Rock Radio Legend Denny Somach Including Thousands of 7-Inch Promotional SinglesMost Never-Before-Played.
Houston, TX (June 5, 2009) Rock fans, start the bidding! Backstage Auctions, Inc., the online boutique auction house specializing in authentic classic rock memorabilia from personal collections of legendary musicians and entertainment professionals, is opening the door to rock fans everywhere with The Rockin Hot Summer Auction, June 21-28.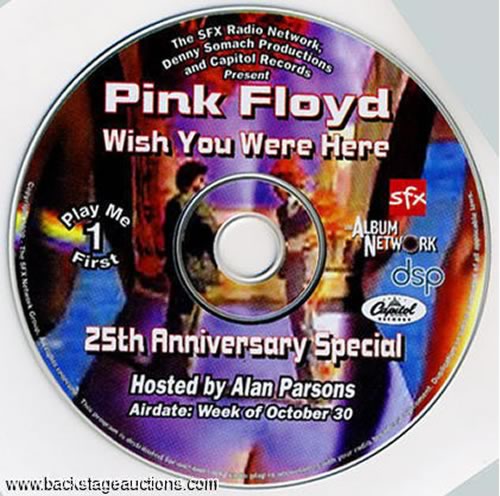 Unlike recent auctions spotlighting high-ticket items like Elvis peacock jumpsuit, and a Fab Four-signed Beatles album, The Rockin Hot Summer Auction will make it possible for rock fans everywhere to own their very own piece of the rock, with a wide selection of unique and affordable items priced well within the means of everyday fans and collectors.  In fact, The Rockin Hot Summer Auction will feature over 600 lots of rock treasures with an average opening bid price of below $100, many starting between $25 and $50. 
On the auction block (June 21-28) will be one-of-a-kind items from rock historys most iconic bands and personalities including Ringo Starr, Rolling Stones, YES, Bruce Springsteen, The Band, Yoko Ono, The Who, The Doors, B.B. King, The Kinks and many more.  The special preview (entire catalog) will run online June 4-20, with the online auction set for June 21-28.  Information is available at http://backstageauctions.com.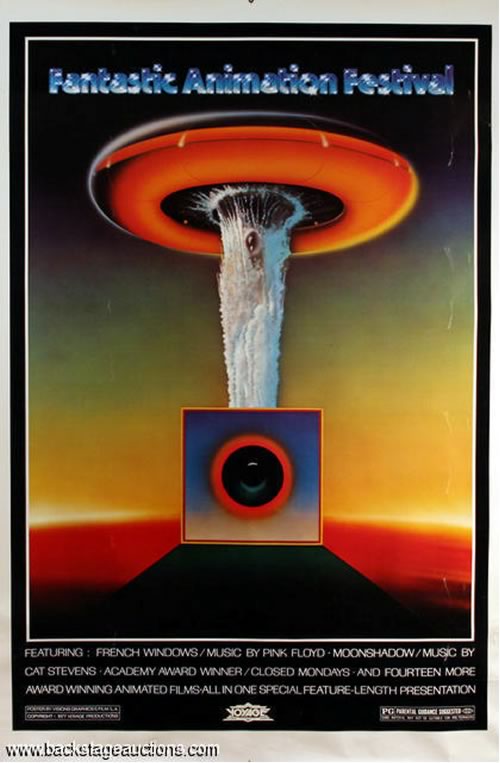 The Rockin Hot Summer Auction, featuring items from radio/television industry veteran Denny Somach's personal collection, includes autographed lyric sheets, vintage photos, gold record awards, signed lithographs, backstage passes, vintage magazines and rare promotional collectibles including merchandise, artwork, pins, buttons, concert tickets, shirts and much, much more.  In addition to the many items that will sell in the $100.00 range, the collection also includes some very special items expected to yield higher than the average sale price.
Highlights include:
Ringo Starr Rubber Soul RIAA Gold Record Award as well as Gold and Platinum RIAA Awards for The Beatles, Rolling Stones, Led Zeppelin, Queen and others
Sex Pistols 7-inch single of Anarchy in the U.K. (the bands very first single release) plus 5000 promotional singles in mint condition representing rock, new wave, progressive rock, British rock, pop, R&B, northern soul and punk artists including Patti Smith, Talking Heads, Television, the Clash, etc.
The Kinks 1975 Original 16mm Concert Movie "Soap Opera" filmed at The Beacon Theater in New York
Vintage photos of Bruce Springsteen, taken by noted photographer Phil Ceccola
Signed lithographs by the Rolling Stones, Yes and Robert Plant
An Elton John Band signed drumhead
Vintage magazine collection featuring rare issues of Creem, Hit Parader, Beetle, Rock Scene, Record World and Crawdaddy, among others.
Somach will donate a portion of the auction proceeds to the American Diabetes Association. Every lot in The Rockin Hot Summer Auction can be viewed online June 4-20 at http://backstageauctions.com.
Bidding starts on June 21-28.
What Will You Bid On?
I know what I am bidding on!  What are you bidding on?  Do you like the look of any of the items?  Let us know on the NPF Forum.
Make sure you take 20 seconds to register for the NPF Newsletter which will keep you up to day with all the latest Pink Floyd and related news and competitions.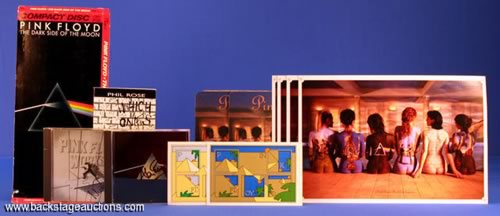 Source – [ Backstage Auctions ]