Review: Pink Floyd Later Years 1987-2019 Box set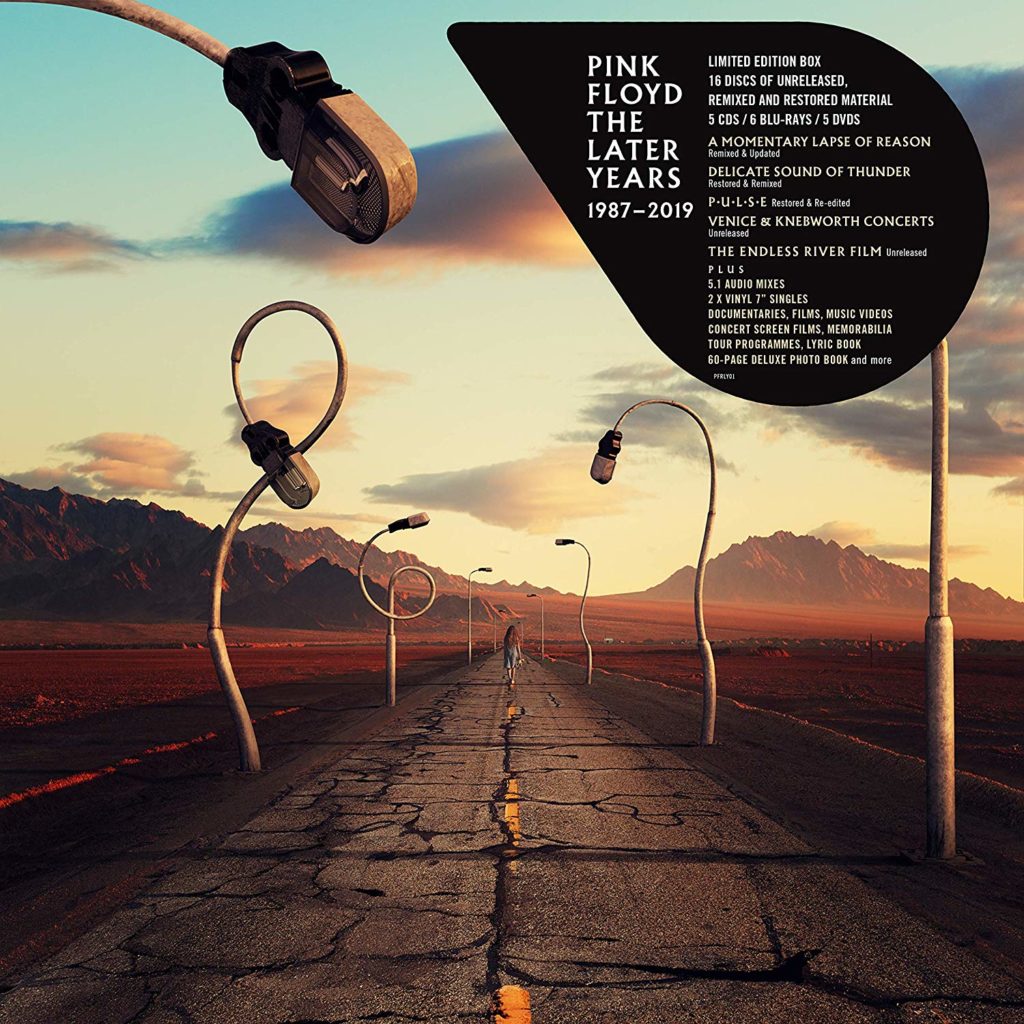 Well, that was an amazing journey across the entire contents of the new Pink Floyd Later Years box set! I have digested audio CDs, DVDs, Blu-Ray, not to mention all kinds of memorabilia goodies and just being in general awe of the box and its presentation in general.
This article is my general reaction to what I have witnessed, random information and, if you can generate the funds to make the purchase, then I recommend getting hold of this magnificent box set. It really is great.
Digitally Available Now! AMLOR and DSOT!
Good news is that, if you were just after the remixed audio of A Momentary Lapse of Reason and Delicate Sound of Thunder, then those are now available on all good digital music platforms like Spotify. Support the NPF website by buying the boxset through our special links from Amazon UK or Amazon.com shipped from 13th December. Enjoy it.
Historical Overview of 1987-2019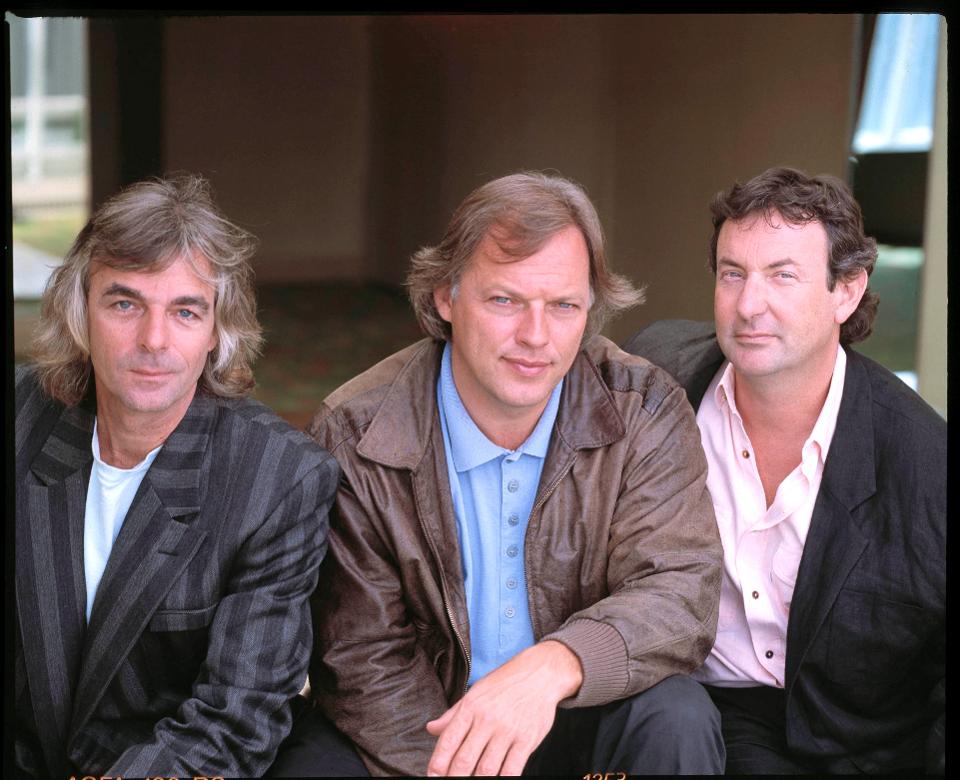 1987 represented the start of a new era in the history of Pink Floyd as it was the year Roger Waters' reign over the band came to a dramatic end in the form of a press release ending his involvement with the band in April 1987. Roger expected the band to end after his official departure and his hot-headedness caused him to take legal action against the remaining members of Pink Floyd so that it could not continue following his departure. This box set – a remixed, enhanced collectors dream – captures the bands 30+ years response in an epic box set.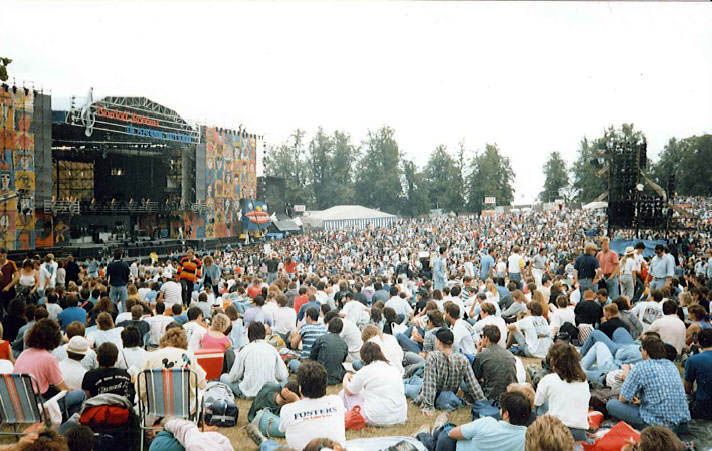 1987 saw rehearsals start for A Momentary Lapse tour and the release of the album. Delicate Sound of Thunder live video was released in November 1988.
By 1990 Pink Floyd played Knebworth in front of 120,000 people, meanwhile Roger Waters performed The Wall in Berlin missing a potential opportunity for a reunion. In 1994 The Division Bell album was released along with the commencement of the accompanying tour. 1995 saw the release of the PULSE live video and audio formats.
What is in The Box Then?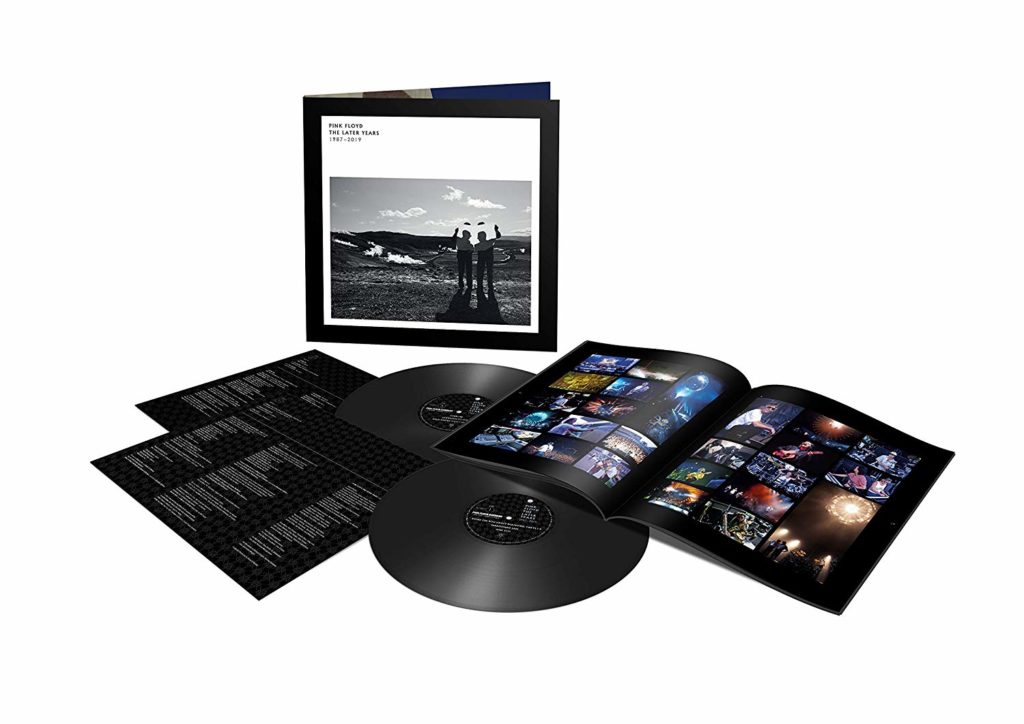 Briefly, there are 5 audio CDs, 5 DVDs, then those DVDs are presented in Blu-ray format and there is one extra Blu-ray not in DVD format. There is a fantastic 50-page photo book with some great collections of photos in there across the different projects the box set covers. There is a sleeve filled with memorabilia including concert photos, ticket stubs, backstage passes and the like. There are the three tour programmes reproduced from the originals for the live shows and then there is a nice lyrics book. A massive amount of content for your money. Oh yes, there are a couple of 45 vinyl singles for good measure too.
The box fits together great, in that everything has its place and there are even a couple of little spacer blocks so that, when you are unboxing for yourself, everything is preserved correctly in its right place!
What Can I see and hear?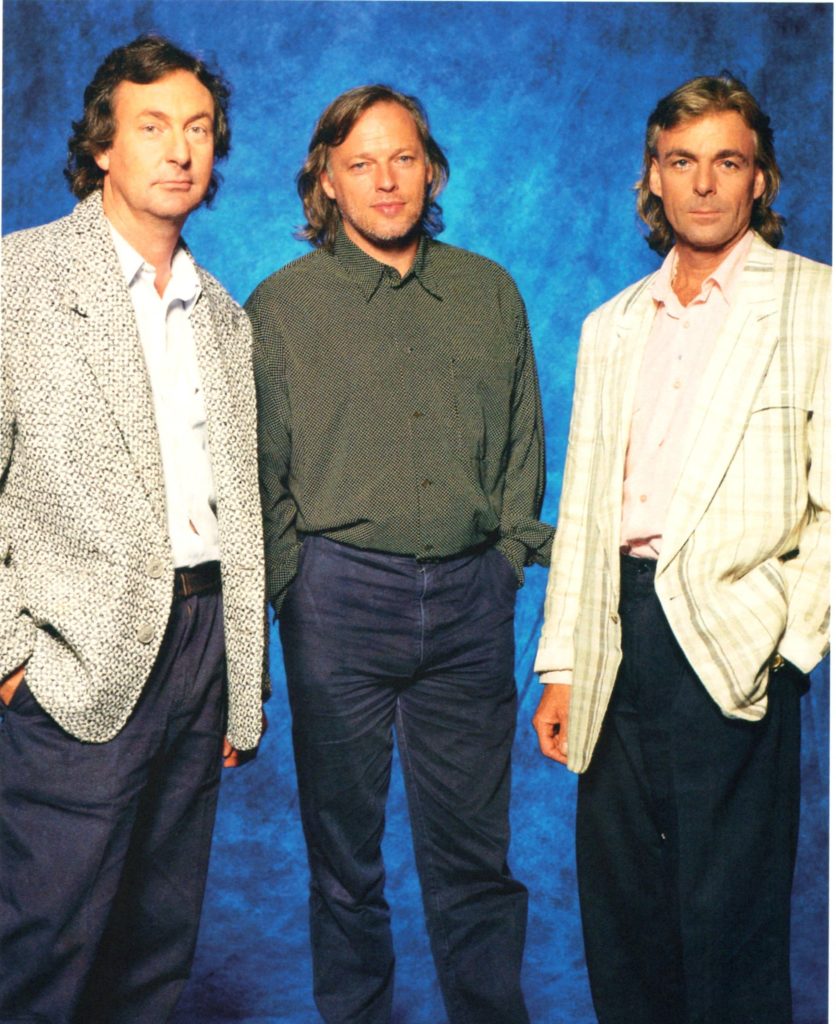 I have listened to the audio recordings on a decent pair of Sony headphones, then watched the visual items on Blu-ray with 5.1 surround where available. The archivist in me has consumed the additional non-audio/visual content as I have gone along, looking at the tour books for the live audio, leafing through the photo book etc. Very immersive indeed!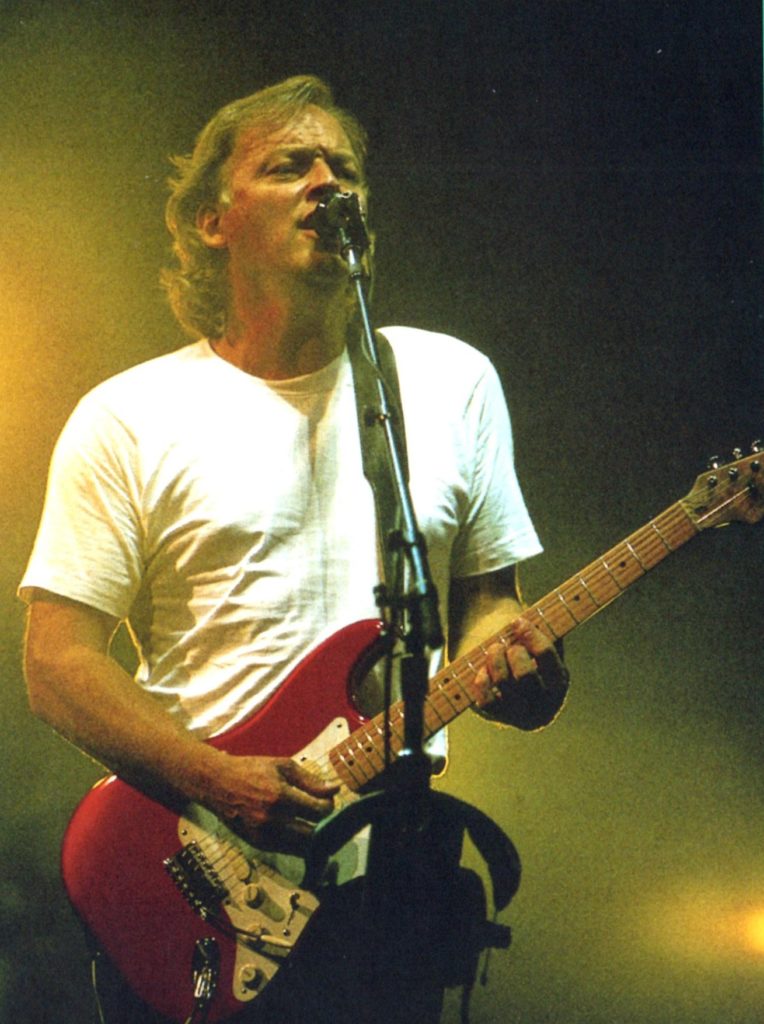 Let's look at the main content, the audio/video:
Disc 1 – A Momentary Lapse of Reason [Remixed and updated]
This was the first album released by Pink Floyd after the dramatic departure of songwriter, bassist and singer of Pink Floyd, Roger Waters. The album was created in the context of some pretty painful legal wrangling between Waters and the band. Waters believed the band should not continue without him, but the band felt different about that. This album was a make or break moment for the band and, luckily, it turned out to be very popular indeed. There were no problems selling tickets for the live shows on this tour.
The release of the later years project gives an opportunity for a fresh overview of the album by returning to some of Richard Wright's original keyboard parts. The drum track is also re-recorded by Nick Mason on acoustic drums rather than digital machine programming which was all the rage in the 1980s. The creative balance between the three Pink Floyd members has been restored.
"Signs of Life"
"Learning to Fly"
"The Dogs of War"
"One Slip"
"On the Turning Away"
"Yet Another Movie"
"Round and Around"
"A New Machine (Part 1)"
"Terminal Frost"
"A New Machine (Part 2)"
"Sorrow"
Disc 2/3 Delicate Sound of Thunder [Remixed and more content]
Recorded at Nassau Coliseum on Long Island, New York over 5 nights by Remote Recording Services, this August 1988 recording sounds fantastic and balanced in every sense. The elevated keyboards and details of therein, the EQ and general feel of the mix is fantastic. The rumbling low frequencies sound amazing, particularly in Comfortably Numb.
There were loads of songs omitted from the original release, but this recording has them all included! Some were included on the video release but there are songs here which weren't even on that. There are no plans for a standalone release of this material, so this box set is where to find them. However, several of the tracks are included on the highlight's double CD of Pink Floyd The Early Years.
A New Machine Part 1 is a very poignant moment in the live concerts and this fuller representation of the live shows is much better than the cut down version. The original recording got to number 11 in the UK charts, and the same in US Billboard.
A highlight for me is Welcome to the Machine and I am sat here wondering how David Gilmour managed to sing anything after that point! He really went for it on this live version! Us and Them also sounds fantastic, a much grittier sound.
Disc 1
"Shine On You Crazy Diamond"
"Signs of Life" (previously unreleased)
"Learning to Fly"
"Yet Another Movie"
"Round and Around"
"A New Machine (Part 1)" (previously unreleased)
"Terminal Frost" (previously unreleased)
"A New Machine (Part 2)" (previously unreleased)
"Sorrow"
"The Dogs of War"
"On The Turning Away"
Disc 2
"One of These Days"
"Time"
"On the Run" (previously unreleased)
"The Great Gig in the Sky" (previously unreleased)
"Wish You Were Here"
"Welcome to the Machine" (previously unreleased)
"Us and Them"
"Money"
"Another Brick in the Wall (Part 2)"
"Comfortably Numb"
"One Slip" (previously unreleased)
"Run Like Hell"
Disc 4 Live Recordings 1987 & 1994, Unreleased Studio Recordings
There are 5 live songs from 1987 in Atlanta (Dogs of War, On the Turning Away, Run Like Hell) and 1994 (One of These Days [Hanover], Astronomy Domine [Miami]). The running order is 1994 songs first, the 1987 group is second which has got my OCD going a little, but I am willing to get this go! Anyway, these songs have been previously released on various singles like High Hopes, Take It Back and On the Turning Away as B-sides.
There are also 7 unreleased tracks from The Division Bell sessions where the band would jam over lyrics or just noodle about until a song popped out. Always interesting to see how the songs developed from these early stages into the final polished product.
The unreleased studio recordings are nice to listen to, Slippery Guitar is a nice laid back and jangly guitar piece. Rick's Theme has a feel of Us & Them about it and the Nick Mason "less is more" drumming really gives the other musicians lots of space. David's Blues is smooth, there is vocal scat singing too finding melodies without words using the mouth. Marooned Jam seems like a natural progression from the proceeding studio recordings in this run. Nervana is a favourite, nice and grungy!
Single B-sides released between 1987–1994:
"One of These Days" (Live in Hanover, 1994)
"Astronomy Domine" (Live in Miami, 1994)
"The Dogs of War" (Live in Atlanta, 1987)
"On the Turning Away" (Live in Atlanta, 1987)
"Run Like Hell" (Live in Atlanta, 1987)
Unreleased 1994 studio recordings:
"Blues 1"
"Slippery Guitar"
"Rick's Theme"
"David's Blues"
"Marooned Jam"
"Nervana"
"High Hopes (Early Version)"
Disc 5 Knebworth Concert 1990 [Full concert, previously partial release]
Pink Floyd played at the Silver Clef Award winners' concert at Knebworth House on 30th June 1990 and a couple of tracks from the performance were officially released on Knebworth – The Album. As a side note, Roger Waters won the Silver Clef award in 2018.
The 7 tracks were recorded in front of 120,000 rock fans in the pouring rain, and the rest of the line-up for what was then one of the biggest charity events in history, included Paul McCartney, Eric Clapton, Elton John and more.
Pink Floyd had been off the road for a year at this stage and, with Roger preparing to do The Wall in Berlin, there was hope that the band might reconcile their differences and get together performing some of their greatest hits from the 70s for fans. Unfortunately, fans would have to wait until the Live 8 charity event in London's Hyde Park to be reunited.
It is good this audio recording is included in the box set given the scale of the performance and how it fits into the history of the band at this stage.
"Shine On You Crazy Diamond"
"The Great Gig in the Sky"
"Wish You Were Here"
"Sorrow"
"Money"
"Comfortably Numb" (previously released on Knebworth – The Album)
"Run Like Hell" (previously released on Knebworth – The Album)
Visual Material in the Pink Floyd Later Years 1987-2019 Box Set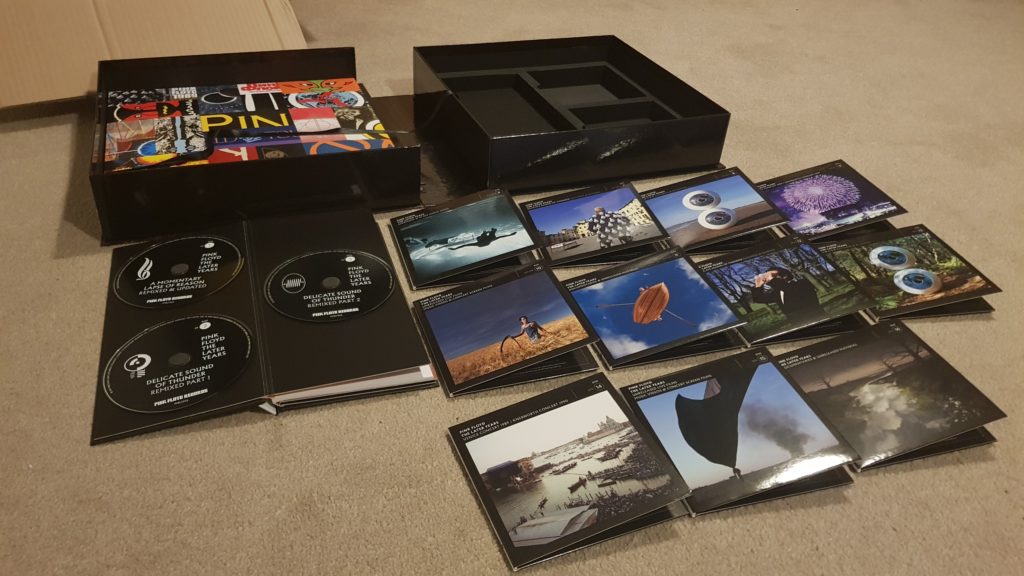 That is the compact disc section complete on discs 1-5. There remain 5 discs of video content covering Delicate Sound of Thunder, PULSE, the Venice and Knebworth concerts, a group of unreleased live films, music videos and concert screen films and finally a document tary and other unreleased materials disc. All 5 of these are presented on both Blu-Ray and DVD. There is also a bonus blu-ray not covered on DVD which has Surround and Hi-res audio mixes which is where we shall start.
Disc 6 – Surround & Hi-Res Audio Mixes [Blu-Ray Only]
Audio enthusiasts will be most pleased with the inclusion of the blu-ray high quality audio recording of A Momentary Lapse of Reason and The Division Bell both in 5.1 surround, remixed and updated. The unreleased material from The Division Bell jam sessions is also included.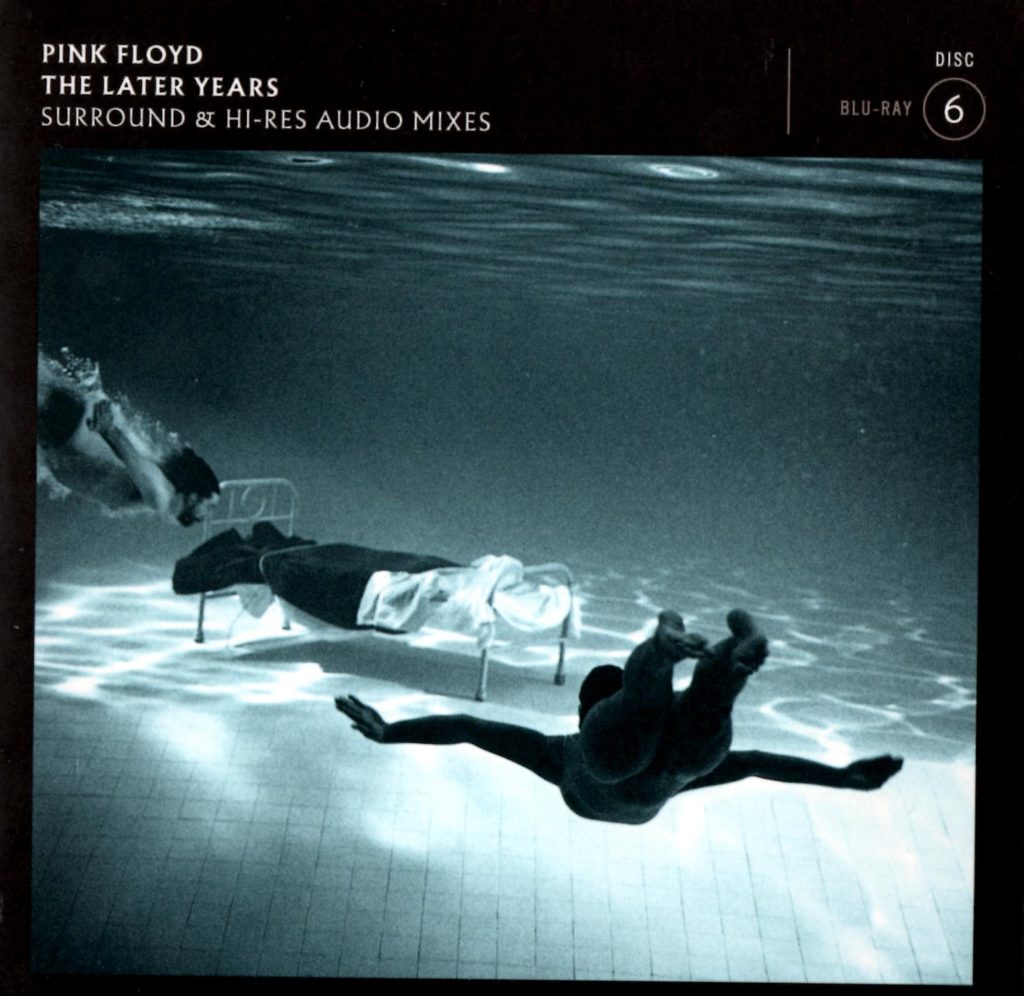 Disc 7 & 12 – Delicate Sound of Thunder [Restored & Remixed]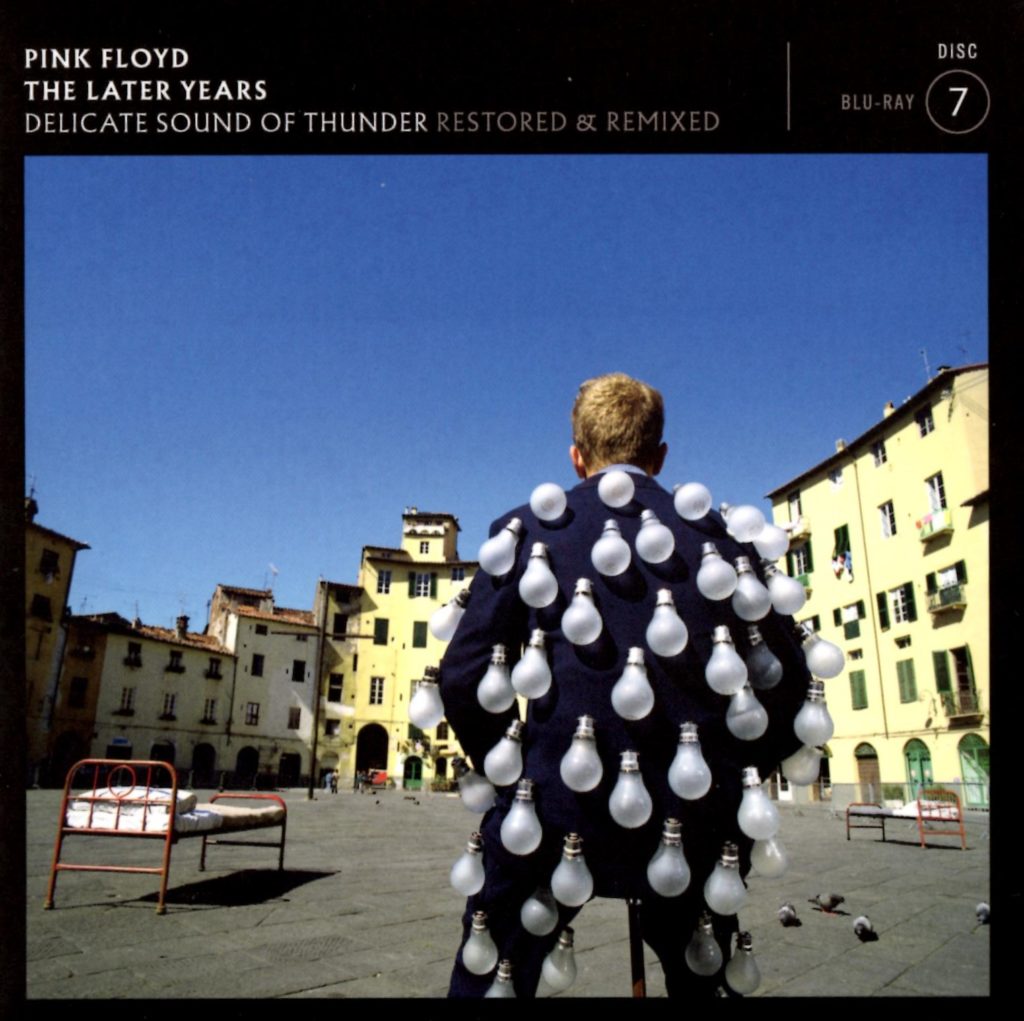 The Live Performance included in Delicate Sound of Thunder looks amazing having been captured using modern technology and software from the original 35mm film. It looks and sounds crystal clear! It really does give the performance a new lease of life and the 5.1 mix is great to experience on your home cinema system if you have one. If not, get yourself one! There are some decent and fairly priced units available from the likes of Sony.
Disc 8 & 13 – PULSE [Restored and Re-Edited]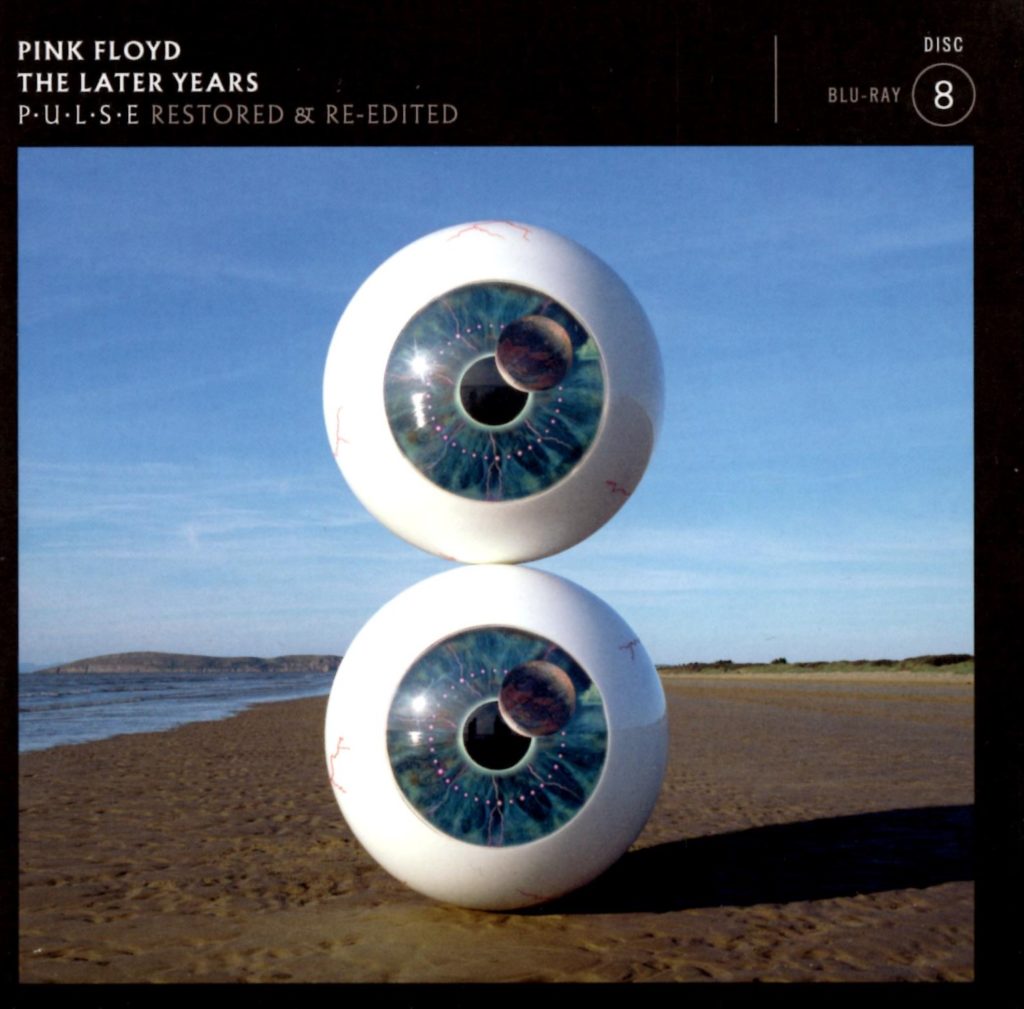 By the time the band were performing the concerts on the PULSE recording, they had been on the road for a while with A Momentary Lapse of Reason and the performance overall is more polished. I do like the grittier Delicate Sound of Thunder but PULSE holds a special place in my heart as Wish You Were Here on a C90 cassette tape in my brother's car was the first time I heard them! I was hooked ever since.
The energy and visually stunning stage/performance captured in this live recording is fantastic and, again, looks great. Although it wasn't recorded to 35mm film originally, it still looks amazing having ran it through modern equipment using modern methods not available at the original release of the recordings.
Disc 9 & 14 – Venice Concert 1989 & Knebworth Concert 1990
FIlmed in Venice, Italy on 15th July 1989 the 14 songs presented in the first part of this disc looks and sounds great. The floating stage the band played on was such a great idea! It is presented in stereo sound.
The Knebworth concert on the other hand is presented in 5.1 sound and has the full 7 songs performed by Pink Floyd who was headlining the charity show.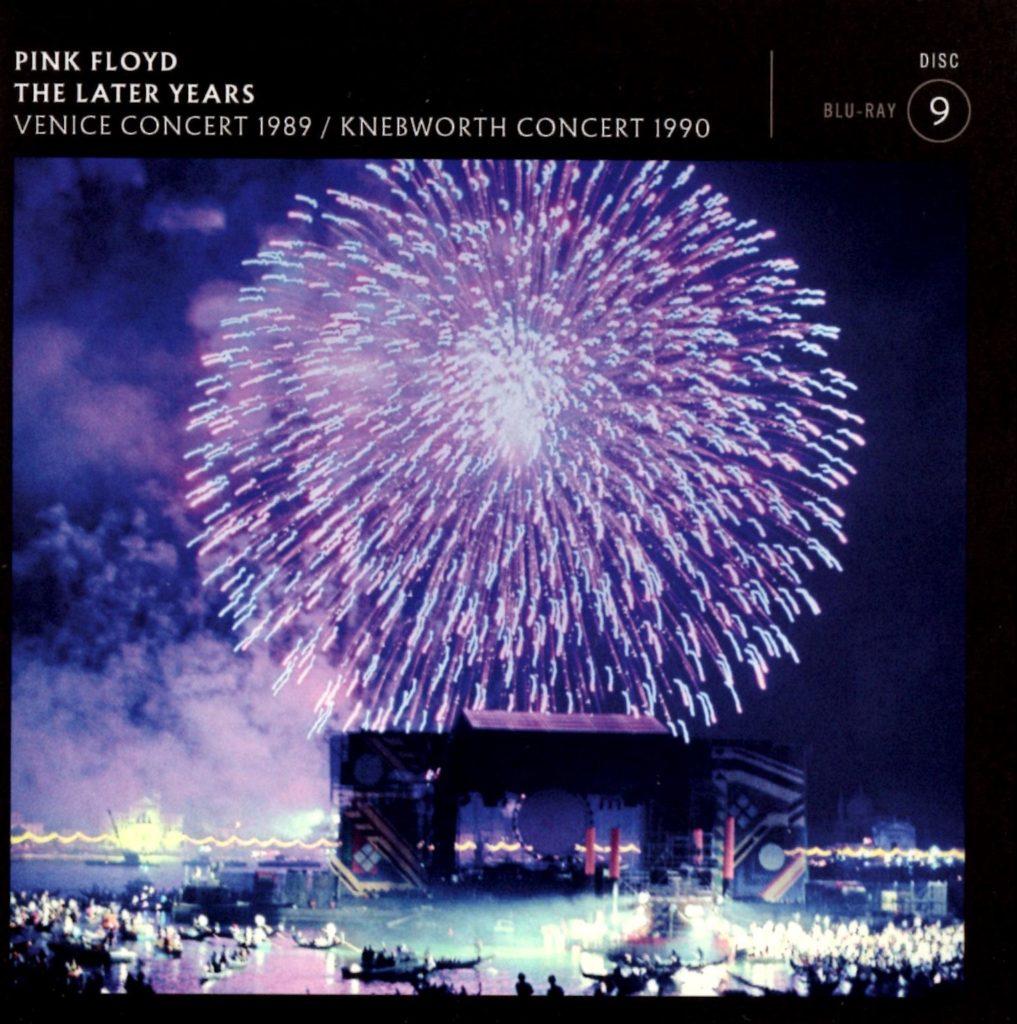 Disc 10 & 15 – Unreleased Live Films, Music Videos & Concert Screen Films
There is lots of content on this disc with Music Videos from 1987 to 2014 presented, bonus live tracks from Delicate Sound of Thunder, PULSE tour rehearsals and concert screen films from 1987 and 1994 tours.
Disc 11 & 16 – Documentaries & Unreleased Material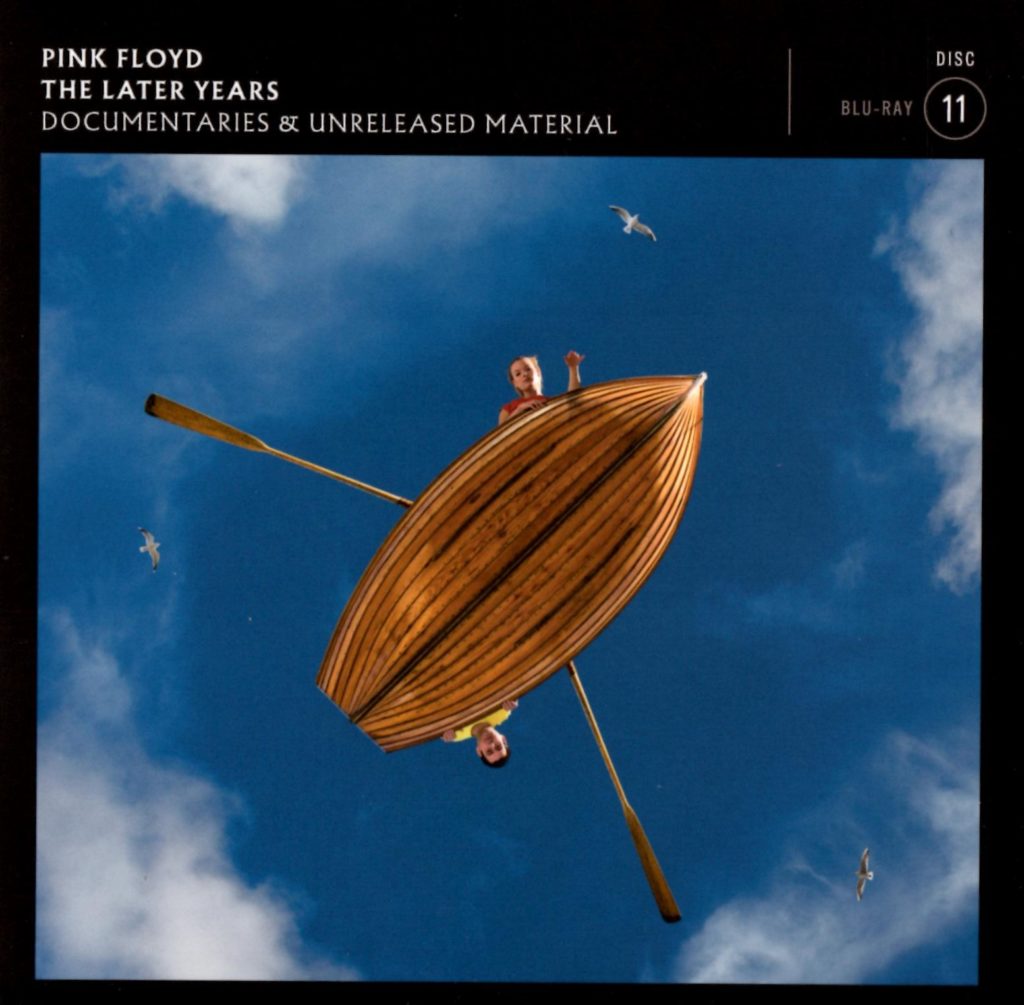 Just in case there was not enough content in the magnificent box set already, there are interviews, behind the scenes documentaries, rehearsals from 2007 Syd Barrett tribute concert, The Endless River studio album launch event film from Porchester Hall and the Electronic Press Kit for the album. More content than Roger Waters' teacher could shake his stick at!
Memorabilia Pack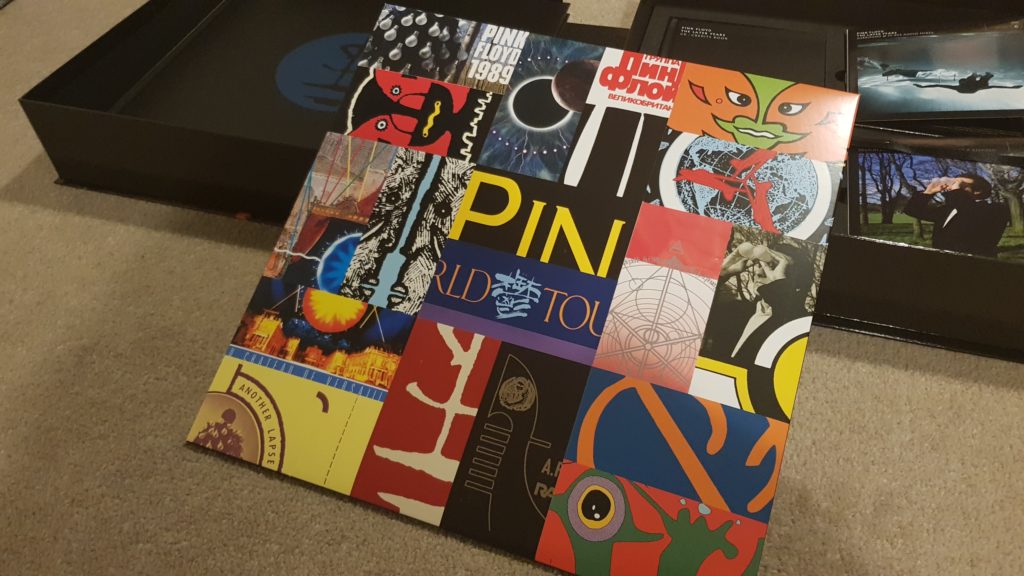 There is a wonderful memorabilia pack in the box set presented in an LP sized pack which is full of posters, 45 speed LPs, tickets, back stage passes and stickers. Its a nice thing to look through whilst enjoying and reliving the great final era of Pink Floyd!
There are two 45rpm single vinyls in the pack including disc 17 and disc 18 which is Lost For Words Pulse Tour Rehearsals Edit which was recorded at Earls Court, London on 20th October 1994.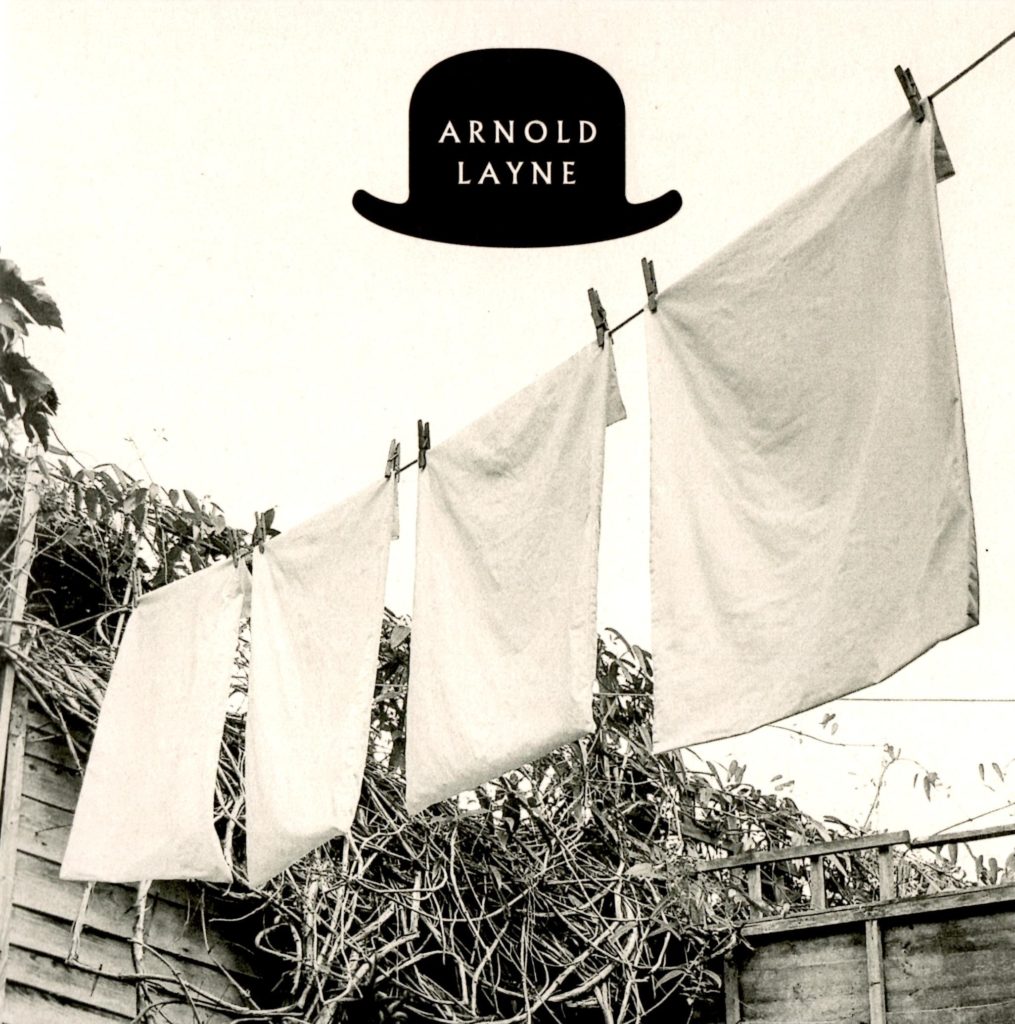 So, there you have it. All that remains for you to do if go get yourself a box set from Amazon UK or Amazon.com shipped from 13th December. Enjoy it.