Roger Waters: Amused To Death, Analogue Productions Edition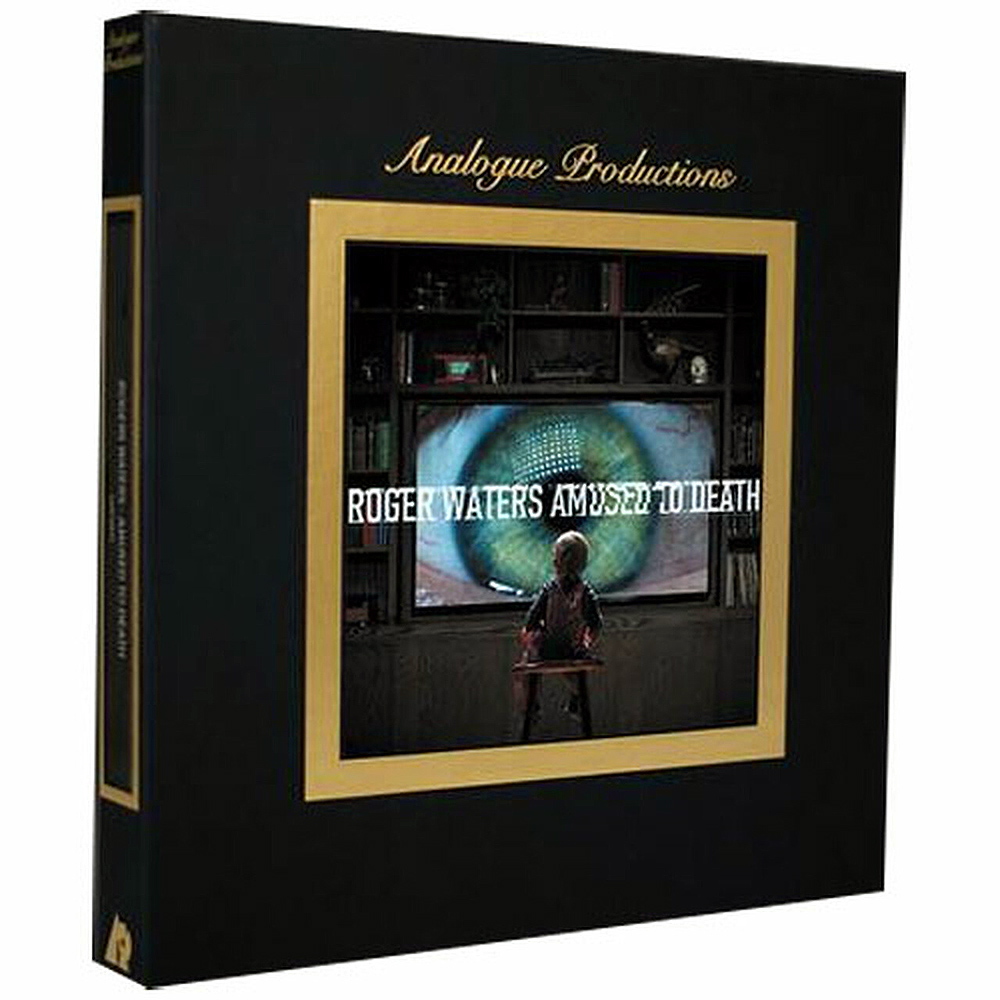 The much celebrated Roger Waters solo album, Amused To Death, is to be released in a new 45RPM 4LP 200g set with remastered audio from James Guthrie. It costs £190 so will probably not feature in most people's collections. This is according to Rough Trade records in the UK. The American distributor Acoustic Sounds has it as a 180g pressing. Rough Trade appears to have to finished artwork on their site, so presumably their information is the most up to date. Discuss on the forum.
In addition to this release, people are of course waiting for the Animals 5.1 mix to be released with the edited liner notes which were causing a delay. My well placed source said the rumoured release date of 30th September 2022 is something they are not aware of.
More About the Release
This audiophile favourite — and a brisk seller since its Analogue Productions 33 1/3 reissue in 2015 — is back with an upgrade.
Now a 45 RPM 4LP 200-gram set, the remastered audio completed by long-time Roger Waters / Pink Floyd collaborator and co-producer James Guthrie is chillingly detailed — every cricket chirp and dog bark on this distinctive album has even more sonic intensity and dimension.
An unblinking look at an entertainment-obsessed society, Amused to Death addresses issues that have only grown in complexity and urgency over the past two decades. With Amused to Death, Roger Waters sounded the alarm about a society increasingly – and unthinkingly — in thrall to its television screens. Twenty-three years later, it still speaks to our present moment in ways that could scarcely have been anticipated two decades ago.
In 2022, television is just one option in an endless array of distractions available to us anytime, anywhere, courtesy of our laptops, tablets and smartphones. With eyes glued to our screens, the dilemmas and injustices of the real world can easily recede from view.
Pressed at Quality Record Pressings. The updated cover and gatefold art is by Sean Evans, the creative director of Waters' 2010-2013 "The Wall Live" tour and movie.
Catalogue number AAPP 468761-45