Roger Waters Awarded Pedro Ernesto Medal in Brazil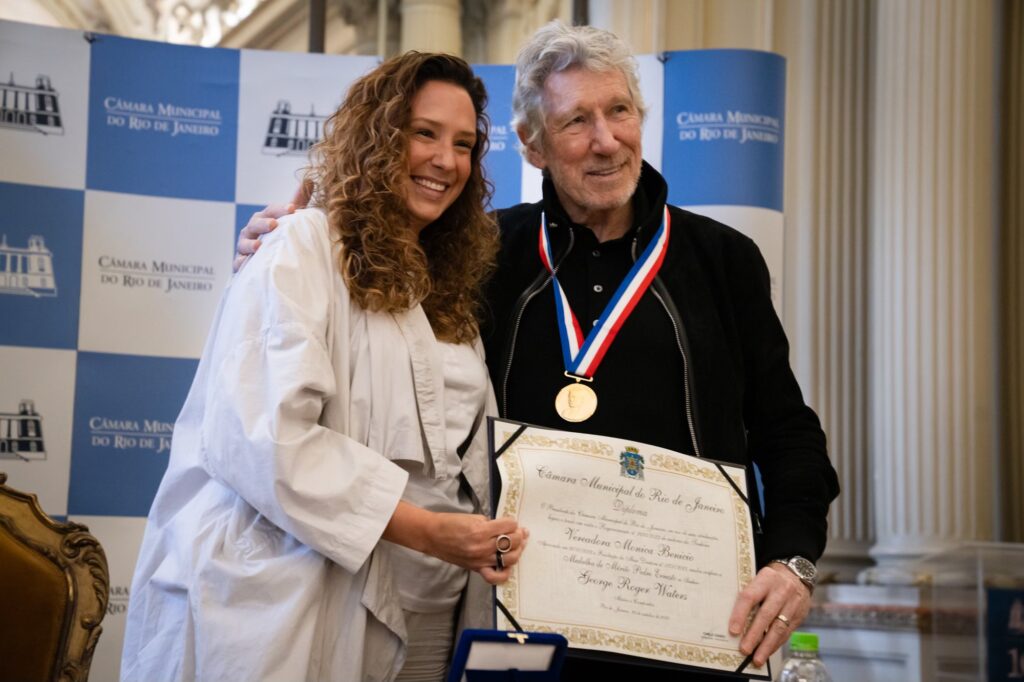 Roger Waters Pedro Ernesto Medal was awarded in Rio de Janeiro today ahead of his concert there tonight. Monica Benicio, an activist, gave the award to Roger. Rio de Janeiro City Council's highest honour it can give is this particular medal, therefore Roger is lucky to have it.
He will perform at the Estadio Olympico using the traditional format of stage at one end with the fans in front. On his tour up to now, he has used the "in the round" concept. This is where the band are in the centre of the area with the fans all around. Check out my Manchester photos to see.
Roger Waters Accepting his Award
A happy Roger said, "My brothers and sisters in Rio give me such hope, they are so beautiful." Roger seems rather pleased to receive the accolade. Particularly at a time when his political views have caused controversy.
In previous news, Roger's former bandmate, Nick Mason, was awarded with honorary citizenship of Pompeii back in July 2023. This award significantly was connected to Pink Floyd's famous Pompeii concert they did there.
Roger Waters Tour 2023
Roger is currently in Brazil on the South American leg of his tour. The This Is Not A Drill Tour 2022/2023 is set to end early December 2023. It is not known what Roger will do in 2024. There could be a new Roger Waters album featuring The Bar song, and perhaps a 2024 tour of that new album. There are also his memoirs to look forward to particularly for his side of the story regarding him leaving Pink Floyd. Hopefully he talks about more than his pet duck, Donald.
2023-10-24 : Arena BRB, Brasilia, Brazil
2023-10-28 : Estadio Olimpico, Rio de Janeiro, Brazil
2023-11-01 : Estadio Beira Rio, Porto Alegre, Brazil
2023-11-04 : Arena da Baixada, Curitiba, Brazil
2023-11-08 : Mineirao Stadium, Belo Horizonte, Brazil
2023-11-11 : Allianz Parque, Sao Paulo, Brazil
2023-11-12 : Allianz Parque, Sao Paulo, Brazil
Photos of Roger Waters Receiving Pedro Ernesto Medal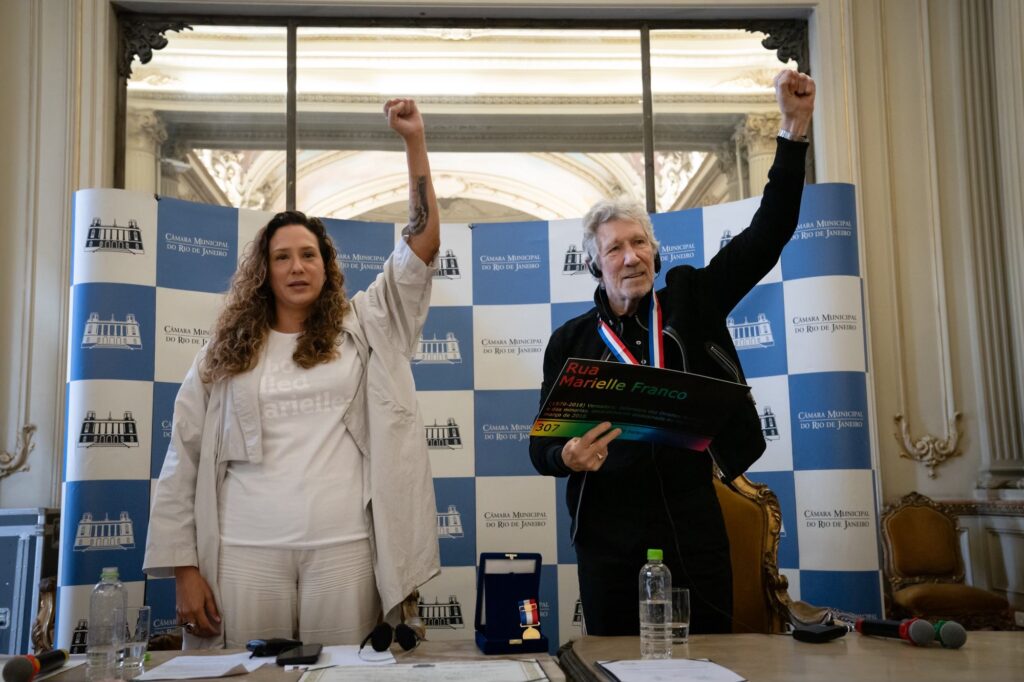 Source – RW Twitter