Roger Waters Marries Kamilah Chavis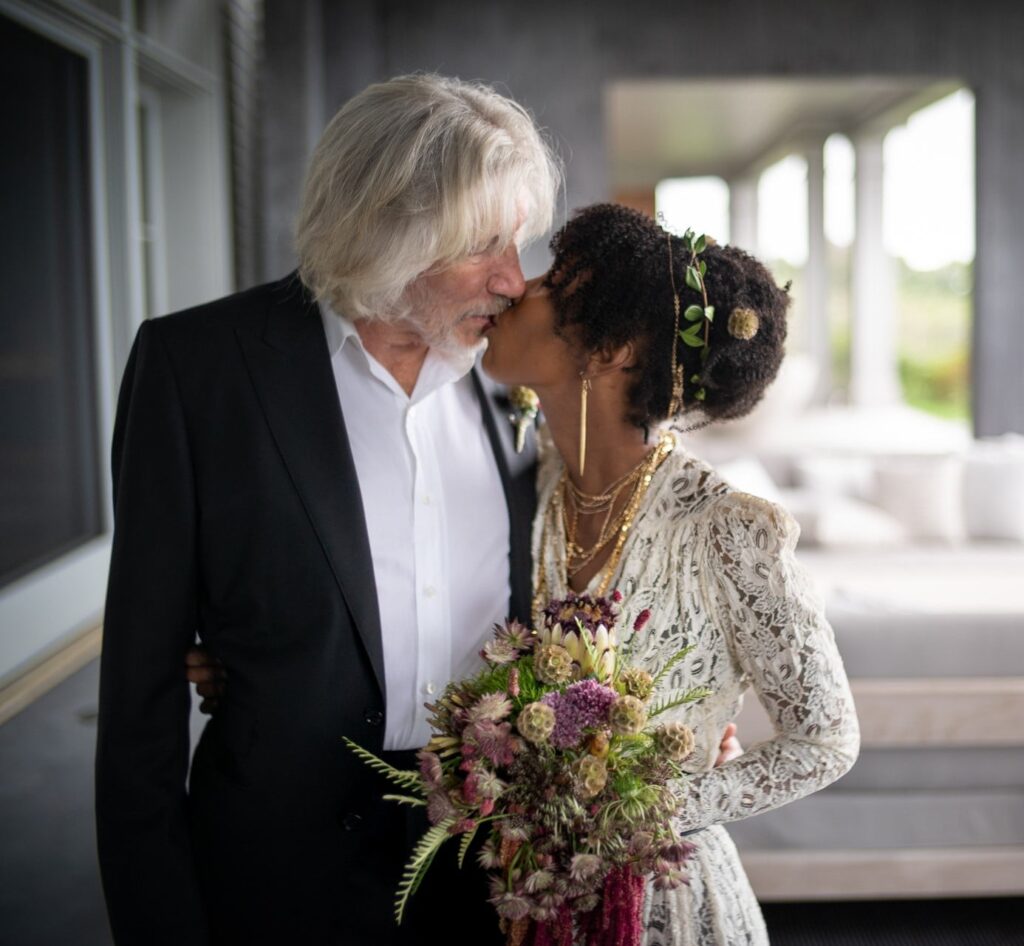 Roger Waters has married Kamilah Chavis having met her at Coachella music festival. Roger Waters spouse looks happy and Roger very happy indeed. Roger's age was 78 when he married her, and Kamilah Chavis was 43 years old.
Roger Waters announced on Facebook that he has got married saying, "I'm so happy, finally a keeper". The 78 year old rocker from Pink Floyd married his 5th wife Kamilah Chavis in October 2021. Congratulations to you both. The couple have been dating for at least a couple of years having been spotted together on lots of occasions in public.
The 5 Wives of Roger Waters
In 1969 Roger married his childhood sweetheart Judith Trim and divorced in 1975. In 1976 Roger married Lady Caroline Christie the niece of the 3rd Marquess of Zetland in a marriage that produced son Harry Waters who would later go on tour with his father playing keyboards, and then daughter India Waters who was a model among other things. They divorced in 1992. Not wasting time, he then married Priscilla Phillips in 1993 and had son Jack Fletcher and divorced in 2001. On 14th January 2012 Roger married Laurie Durning and divorced in 2015. He has now married his 5th wife Kamilah Chavis who he married in October 2021. Take a look at our photo gallery of Roger Waters girlfriends and wives.
Photos of Roger Waters Wedding to Kamilah Chavis