Roger Waters To Perform at Cinema for Peace 9th Feb 2009
Links –  www.CinemaForPeace.com | Discuss on NPF Forum  
---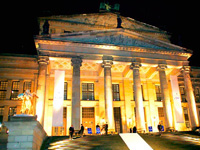 Pink Floyd's former principal songwriter and bass player Roger Waters will perform at this years 8th annual Cinema for Peace Gala.  It will take place tomorrow (Monday 9th Feb 2009).  He will perform, amongst others, at Berlin's Konzerthaus.
Roger will be performing songs from The Wall and Wish You Were Here.
You can read all about Cinema for Peace  at www.CinemaForPeace.com.
About Cinema For Peace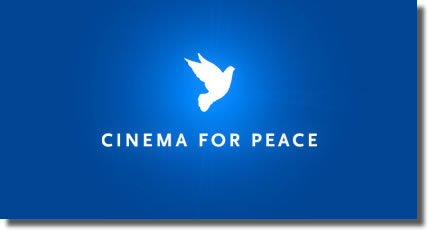 For the past eight years, Cinema for Peace has invited members of the international film community to a gala night which highlights a selection of cinematic work in order to create a platform for peace and tolerance, publicly recognising the directors and actors whose work has served to cast a new focus on the human condition and values, while also raising significant funds for charity.
This year once again, many role models of our society, stars and celebrities from media, film, music and politics like Leonardo DiCaprio, Catherine Deneuve, Mikhail Gorbachev, Bryan Adams, Christopher Lee and many more gather in Berlin to publicly discuss and address social, humanitarian and environmental issues of our time. As in the previous years, Cinema for Peace will auction a broad variety of items and prizes during the gathering to give the collected funds to charitable organisations all over the world.
According to the 20th anniversary of the fall of the Berlin Wall there will be a performance by the Scorpions.
The Cinema for Peace Award for Most Valuable Movie of the Year will be awarded to film productions which support ideals like freedom and humanity. Cinema for Peace is very pleased about the top-class jury for this year's Cinema for Peace Award for the Most Valuable Movie of the Year. The jury includes leading journalists from worldwide media and inspiring personalities from the film industry.
Source – [ Brain Damage and Cinema For Peace ]