Roger Waters Tour Set To Conclude. What Next?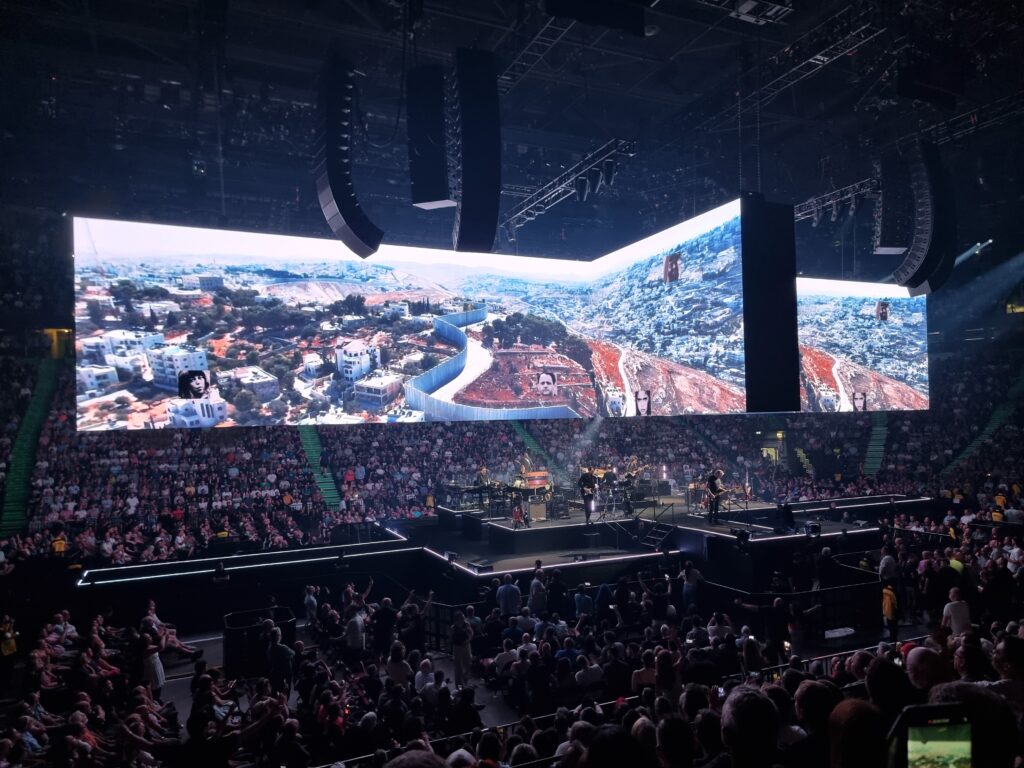 Roger Waters Tour is coming to an end soon in December. After an amazing run of concerts which started in July 2022, This Is Not A Drill Tour is set to conclude on 9th December 2023. The final venue is Estadio Olimpico in Ecuador. The tour was billed Roger's "first farewell tour" jokingly referring to the trend of older artists saying its their last, then doing more!
The original tour schedule, for Roger Waters' seventh solo tour, was supposed to start around the time of Covid. This was postponed. The world went into turmoil. There would be further turmoil during this tour, with controversies being reported in the media.
What will 2024 bring? Memoirs, perhaps a REDUX tour given the cost of the two nights at London Palladium, an unlikely extension of the This Is Not A Drill tour?
A Tour with Controversy
Accusations of Roger Waters Antisemitism
There have been accusations of antisemitism which Roger Waters has denied. He says he is standing up for all human rights regardless of religion or race. Many believe his comments are antisemitic, including Polly Samson and David Gilmour. There was a legal case to prevent Roger from playing in Germany which he won. Two of Roger's concerts in Poland were cancelled due to his views on the Russia Ukraine war.
Telling Fans to F**k off to the bar
Although his concerts look and sound amazing, they do contain a lot of politics which many people did not go to see. Roger Waters built a warning into his show early on. Before every concert his pre-recorded announcement would tell people to "f**k off to the bar" if they like Pink Floyd but "can't stand Roger's politics". When I was watching him at his Manchester show, where a bee landed on him mid song, many people around me were complaining about the amount of politics.
The Weeknd Spat
Roger also got annoyed that The Globe newspaper in Canada didn't cover his two concerts there properly in 2022. There was a bigger act in town that night, The Weeknd, which Roger went on to say he had never heard of. He even had a sign!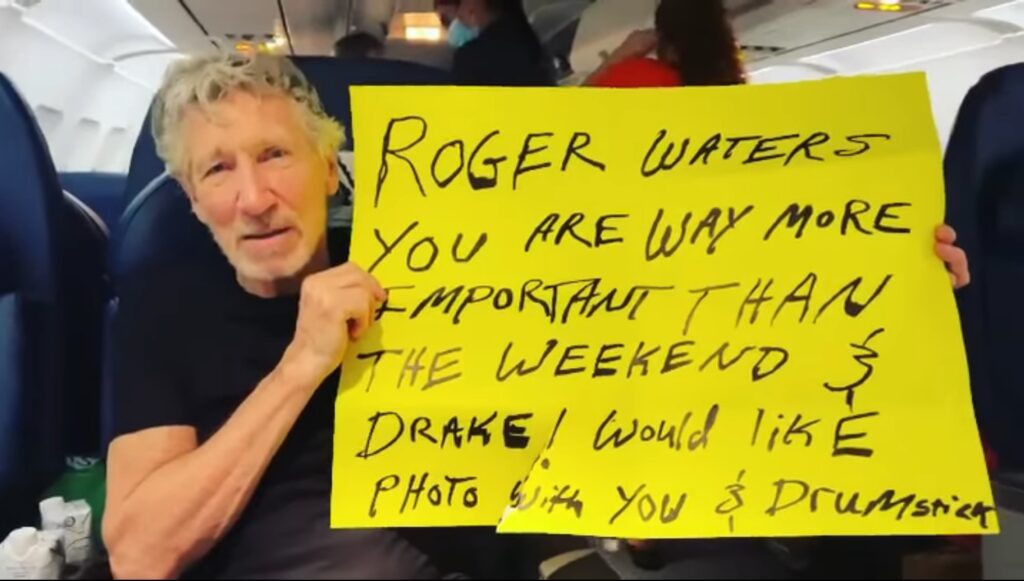 What is Roger doing in 2024?
This Is Not A Drill Tour?
Given this was Roger's first farewell tour, will there be another farewell tour? Will he extend This Is Not A Drill tour further into 2024? As with other tours Roger has done the American and European continents. He has played extensively with his amazing band all over the place. So it is unlikely he will be doing any more This Is Not A Drill.
Roger Waters REDUX Tour?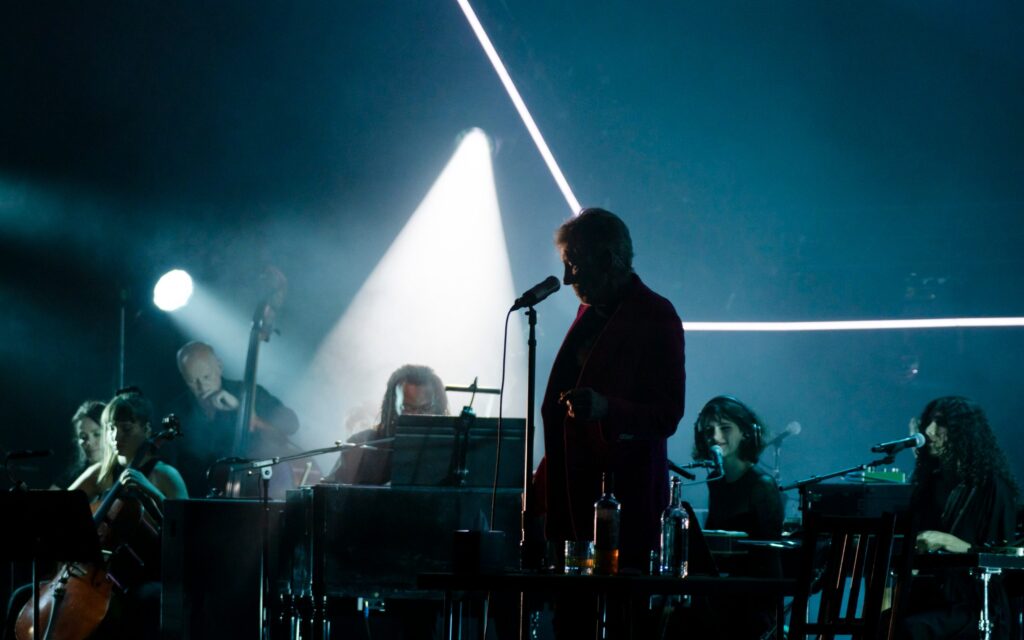 Given Roger has just done two nights at the London Palladium, is it possible he will take the Redux concert on more dates? Seems odd to spend so much time and money on putting on a great show at the London Palladium just to leave it at that. I hope he will announce more dates for the Dark Side of the Moon Redux Tour in due course. Given the short supply of tickets, and the high demand from fans, this meant ticket prices were very high indeed. Many fans were not able to secure tickets due to them being limited and high price. Although the REDUX album is controversial to many fans, there is probably great demand from fans to at least do some more concerts. Come to Liverpool or Manchester Roger!
Memoirs: "I'll See You On The Dark Side Of The Moon: Memoirs Of A Lanky Prick"
I had been very keen to read, or indeed listen to the audio book of, Roger's memoirs. I believe he has recorded his memoirs as audio for and audio book edition. Going by what was reported about the London Palladium shows, the memoirs might not be as exciting or controversial as people might expect. He spent some considerable time, much to some fans disapproval, going on about his former pets! Particularly, this pet duck, Donald.
Hopefully, if Roger Waters is not touring in 2024, then at least me might finally get his memoirs. The memories of a man in his old age, are the deeds of a man in his prime. Hopefully he will cover more of his memories from the earlier days of Pink Floyd, and talk about Syd Barrett and becoming a pop star on Top of the Pops, going to America and making it big. I guess we will hear his account of what went wrong leading to the Pink Floyd band splitting up – well Roger leaving it at least.
Hope of Reconciliation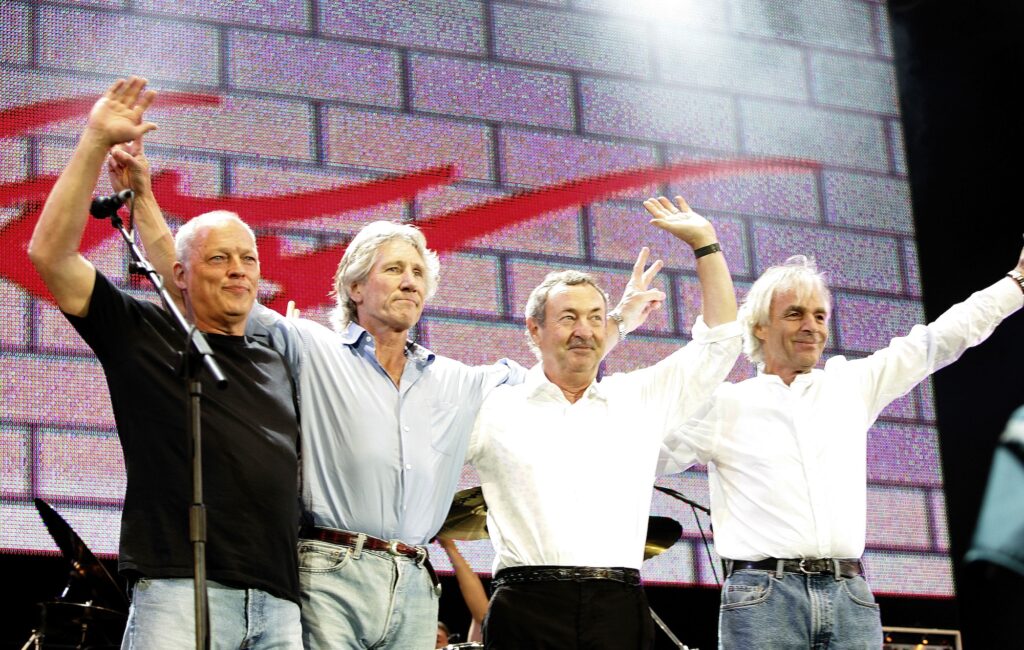 Given the recent arguments between Roger Waters vs David Gilmour and Polly Samson, the hope of Pink Floyd ever reforming is slim to laughable. I can't think of Pink Floyd performing without Richard Wright. Richard's contribution to the band was immense and he is possibly the most under-rated member of the band.
Roger Waters This Is Not A Drill Tour 2022/2023
The Roger Waters This Is Not A Drill Tour started off in 2022 in Pittsburgh, Pennsylvania. He would play for four months mainly in North America calling in South America for a few brief dates. Roger then played all over Europe in 2023 however he goes full circle with his tour, ending in the Americas in 2023. His final date will be Estadio Olimpico Atahualpa, Quito, Ecuador on 9th December 2023.
Roger Waters This Is Not A Drill Tour 2022 in The Americas
July 2022 – North America Month 1
2022-07-06 : PPG Paints Arena, Pittsburgh, Pennsylvania, USA
2022-07-08 : Scotiabank Place (Ottawa), Toronto (Ontario), Canada
2022-07-09 : Scotiabank Place (Ottawa), Toronto (Ontario), Canada
2022-07-12 : TD Banknorth Garden, Boston, Massachussets, USA
2022-07-17 : Centre Videotron, Quebec City (Quebec), Canada
2022-07-20 : Times Union Center, Albany (New York), USA
2022-07-23 : Little Caesars Arena, Detroit, Michigan, USA
2022-07-25 : Bell Centre (Montreal), Montreal (Quebec), Canada
2022-07-26 : United Center (Chicago), Chicago, Ilinois, USA
2022-07-28 : Fiserv Forum, Milwaukee, Wisconsin, USA
2022-07-30 : Target Center, Minneapolis, Minneapolis, USA
August 2022 – North America Month 2
2022-08-02 : Heritage Bank Center, Cincinnati, Ohio, USA
2022-08-05 : Wells Fargo Center, Philadelphia, Pennsylvania, USA
2022-08-06 : Wells Fargo Center, Philadelphia, Pennsylvania, USA
2022-08-10 : Nationwide Arena at Columbus, Columbus, Ohio, USA
2022-08-13 : UBS Arena (Elmont), Elmont, New York, USA
2022-08-16 : Capital One Arena (Washington), Washington, District of Columbia, USA
2022-08-18 : PNC Arena (Raleigh), Raleigh (North Carolina), USA
2022-08-20 : State Farm Arena, Atlanta, Georgia, USA
2022-08-23 : American Airlines Arena at Miami, Miami, Florida, USA
2022-08-25 : Amway Center, Orlando (Florida), USA
2022-08-27 : Bridgestone Arena, Nashville (Tennessee), USA
2022-08-30 : Madison Square Garden (Manhattan), New York, New York, USA
2022-08-31 : Madison Square Garden (Manhattan), New York, New York, USA
September 2022 – North America Month 3
2022-09-03 : Sprint Center (Kansas City), Kansas City, Kansas, USA
2022-09-06 : Pepsi Center (Denver), Denver, Colarado, USA
2022-09-08 : Vivit Smart Home Arena (Salt Lake City), Salt Lake City, Utah, USA
2022-09-10 : Moda Center at Portland, Portland, Maine, USA
2022-09-13 : Rogers Place, Edmonton, Alberta, Canada
2022-09-15 : Rogers Arena (Vancouver), Vancouver, British Columbia, Canada
2022-09-17 : Tacoma Dome (Tacoma), Tacoma, Washington, USA
2022-09-20 : Golden 1 Center, Sacramento, California, USA
2022-09-23 : Chase Center (San Francisco), San Francisco, California, USA
2022-09-24 : Chase Center (San Francisco), San Francisco, California, USA
2022-09-27 : Staples Center (LA), Los Angeles, California, USA
2022-09-28 : Staples Center (LA), Los Angeles, California, USA
October 2022 – North & South America
2022-10-01 : T-Mobile Arena at Las Vegas, Las Vegas (Nevada), USA
2022-10-03 : Gila River Arena, Phoenix, Arizona, USA
2022-10-06 : Moody Center (Austin), Austin, Texas, USA
2022-10-08 : American Airlines Center (Dallas), Dallas, Texas, USA
2022-10-11 : Arena Monterrey, Monterrey, Mexico
2022-10-14 : Palacio de los Deportes (MX), Mexico City, Mexico
2022-10-15 : Palacio de los Deportes (MX), Mexico City, Mexico
Roger Waters Tour 2023 European Tour
March 2023 – European Leg Month 1
2023-03-17 : Altice Arena, Lisbon, Portugal
2023-03-18 : Altice Arena, Lisbon, Portugal
2023-03-21 : Palau Saint Jordi, Barcelona, Spain
2023-03-23 : Wiznik Centre, Madrid, Spain
2023-03-24 : Wiznik Centre, Madrid, Spain
2023-03-27 : Mediolanum Forum, Milan, Italy
2023-03-28 : Mediolanum Forum, Milan, Italy
2023-03-31 : Mediolanum Forum, Milan, Italy
April 2023 – European Leg Month 2
2023-04-01 : Mediolanum Forum, Milan, Italy
2023-04-04 : Ziggo Dome, Amsterdam, Netherlands
2023-04-06 : Ziggo Dome, Amsterdam, Netherlands
2023-04-07 : Ziggo Dome, Amsterdam, Netherlands
2023-04-11 : Telenor, Oslo, Norway
2023-04-12 : Telenor, Oslo, Norway
2023-04-15 : Tele2 Arena, Stockholm, Sweden
2023-04-17 : Royal Arena Copenhagen, Copenhagen, Denmark
2023-04-18 : Royal Arena Copenhagen, Copenhagen, Denmark
2023-04-21 : Unipol Arena (Bologna), Bologna, Italy
2023-04-23 : MVM Dome, Budapest, Hungary
2023-04-25 : Hallenstadion, Zurich, Switzerland
2023-04-28 : Unipol Arena (Bologna), Bologna, Italy
2023-04-29 : Unipol Arena (Bologna), Bologna, Italy
May 2023 – European Leg Month 3
2023-05-03 : Accor Arena, Paris, France
2023-05-04 : Accor Arena, Paris, France
2023-05-07 : Barclays Arena (Hamburg), Hamburg, Germany
2023-05-09 : Lanxess Arena, Cologne, Germany
2023-05-12 : Stade Pierre Mauroy, Lille, France
2023-05-14 : Sportpaleis (Belgium), Antwerp, Belgium
2023-05-17 : Mercedes Benz Arena, Berlin, Germany
2023-05-18 : Mercedes Benz Arena, Berlin, Germany
2023-05-21 : Olympiahalle, Munich, Germany
2023-05-24 : O2 Arena (Prague), Prague, Czech Republic
2023-05-25 : O2 Arena (Prague), Prague, Czech Republic
2023-05-28 : Festhalle, Frankfurt, Germany
2023-05-31 : Utilita Arena (Birmingham), Birmingham, England
June 2023 – European Leg Month 4
2023-06-02 : Ovo Hydro (Glasgow), Glasgow, Scotland
2023-06-03 : Ovo Hydro (Glasgow), Glasgow, Scotland
2023-06-06 : O2 Arena (London), London, England
2023-06-07 : O2 Arena (London), London, England
2023-06-10 : Manchester Evening News Arena, Manchester, England
October 2023 – Redux Concerts plus start of South America Leg
2023-10-08 : The London Palladium, London, England
2023-10-09 : The London Palladium, London, England
2023-10-24 : Arena BRB, Brasilia, Brazil
2023-10-28 : Estadio Olimpico, Rio de Janeiro, Brazil
November 2023 – South American Leg Month 1
2023-11-01 : Estadio Beira Rio, Porto Alegre, Brazil
2023-11-04 : Arena da Baixada, Curitiba, Brazil
2023-11-08 : Mineirao Stadium, Belo Horizonte, Brazil
2023-11-11 : Allianz Parque, Sao Paulo, Brazil
2023-11-12 : Allianz Parque, Sao Paulo, Brazil
2023-11-17 : Estadio Centenario, Montediveo, Uruguay
2023-11-21 : River Plate Football Stadium, Buenos Aires, Argentina
2023-11-22 : River Plate Football Stadium, Buenos Aires, Argentina
2023-11-25 : Estadio Monumental U, Santiago, Chile
2023-11-26 : Estadio Monumental U, Santiago, Chile
2023-11-29 : Estadio Nacional, Lima, Peru
December 2023 – South American Leg Month 2
2023-12-02 : Estadio Nacional de Costa rica, San Jose (Costa Rica), Costa Rica
2023-12-05 : Colisio Live Bogota, Bogotá, Colombia
2023-12-09 : Estadio Olimpico Atahualpa, Quito, Ecuador
Links
Roger Waters official website tour page
All Roger Waters Tour dates from 1984-2023