Scarfe on the Wall Unique Book!
Resources & Links
Downloads – Box Set Images (PDF) Press Release (Word) | Discuss on Forum
---
"Scarfe on The Wall" will be available at a special pre-order price for one month only.
This unique box set is the ultimate collectible for Pink Floyd and Gerald Scarfe fans alike. Comprising a "monograph" book and eight limited edition prints, the set is limited to an edition of 300 and will be available from the middle of August.
The "monograph" book, signed by Roger Waters, contains a rare in-depth interview with Gerald Scarfe about his creative journey and involvement with Pink Floyd in the Earls Court show and film for "The Wall". Together with this interview, the 38 page book contains his preparatory sketches and artwork for the album and animation.
The eight prints accompanying the book include five pieces of artwork used at the time and there are three prints that have never been seen before, inspired by Comfortably Numb, the judge and the band onstage at Earls Court. All of the prints are numbered and signed by Gerald Scarfe, they are giclée prints on thick matt art paper, 16"x20" with borders.

Available now from scarfeonthewall.com copies of the set will be available at the pre-order price £1195 for a limited time only.
To place an order or to make sure you are one of the first people to see the unseen images included in the set please email [email protected].
More Abour Gerald Scarfe
Gerald Scarfe is an internationally renowned illustrator and cartoonist, whose award-winning work has featured in newspapers and magazines, in the theatre, on television and on film, for forty years. However it was Scarfe's collaboration with rock legend Roger Waters and the musical icons Pink Floyd that was to produce the most enduring musical multi-media concept in rock history and one that resulted in a 19 million-unit selling double album and later, a feature film directed by Sir Alan Parker.
Originally commissioned by Pink Floyd to produce a series of animated sequences for the band's Wish You Were Here tour, Scarfe went on to design the album art, tour animation sequences and models for Pink Floyd's 1979 multi-platinum selling album The Wall. Scarfe was also seminal to the later feature film, where he contributed a 15-minute animated sequence and various other visual elements. The unforgettable imagery that Scarfe created, including the characters of 'Pink' and 'Teacher' endure as an intrinsic part of Pink Floyd's visual identity and this work – partnering Scarfe and Waters, ranks among the most powerful and visceral concepts ever in the history of rock.
Click Images to Enlarge!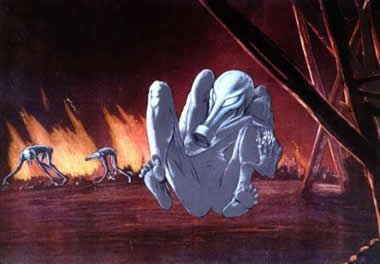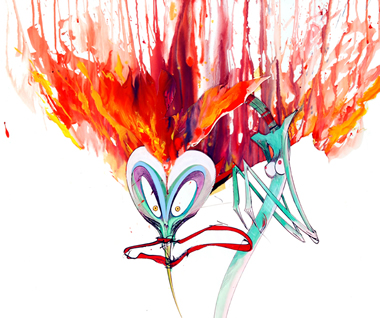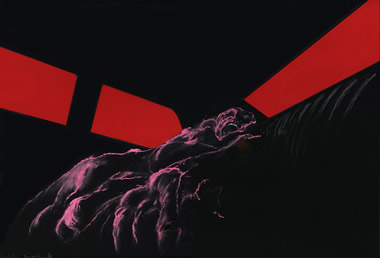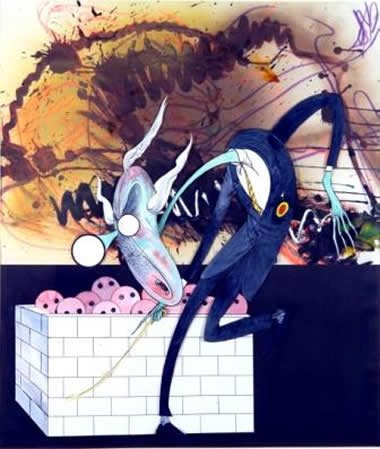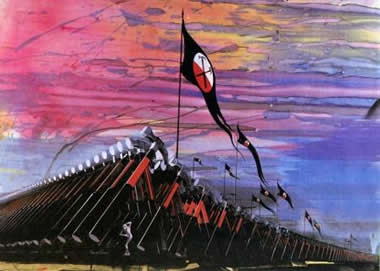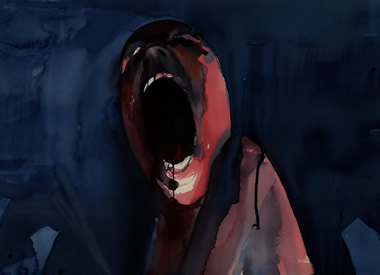 Sources: [ Digby Halsby @ midas public relations ]