Syd Barrett Dies At Age 60
Resources & Links
Pay Your Respects and Discuss | BBC News | Guardian Unlimited | Reuters |
---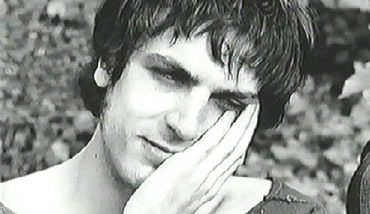 Syd Barrett, the former lead singer of Pink Floyd and one of the key figures of the 60s, died last Friday on 7th July 2006 at the age of 60 from complications arising from diabetes.
The guitarist was the band's first creative force and an influential songwriter, penning their early hits.
He joined Pink Floyd in 1965 but left three years later after one album. He went on to live as a recluse, with his mental deterioration blamed on drugs.
"He died very peacefully a couple of days ago," the band's spokeswoman said.
"There will be a private family funeral."
A statement from Pink Floyd said: "The band are naturally very upset and sad to learn of Syd Barrett's death.
"Syd was the guiding light of the early band line-up and leaves a legacy which continues to inspire."
David Bowie Comments
David Bowie described Barrett as a "major inspiration", saying: "I can't tell you how sad I feel.
"The few times I saw him perform in London at UFO and the Marquee clubs during the '60s will forever be etched in my mind.
"He was so charismatic and such a startlingly original songwriter. Also, along with Anthony Newley, he was the first guy I'd heard to sing pop or rock with a British accent.
"His impact on my thinking was enormous. A major regret is that I never got to know him. A diamond indeed."
A Very Brief History
Born Roger Barrett in Cambridge, he composed songs including See Emily Play and Arnold Layne, both from 1967.
He also wrote most of their album The Piper at the Gates of Dawn. But he struggled to cope with fame and drugs.
Dave Gilmour was brought in to the band in February 1968 and Barrett left that April, releasing two solo albums soon after.
The band's biggest-selling releases, Dark Side of the Moon and The Wall, emerged in the post-Barrett era, with the band selling an estimated 200 million albums worldwide.
Retirement From The Strain
Just as Pink Floyd were about to achieve global success, Barrett retreated from public life and returned to Cambridge.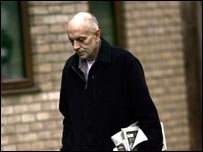 Little was known about his whereabouts for 20 years until he was tracked down living with his mother.
Barrett became one of rock's most reclusive characters but his influence remained, with younger fans and artists discovering his music.
Barrett's biographer Tim Willis said the guitarist's music left a lasting legacy.
"I don't think we would have the David Bowie we have today if it wasn't for Syd," he told BBC Radio Five Live.
"Bowie was very much a kind of clone of Syd in the early years. His influence is still going.
"New bands discover him all the time. There's always a Syd revival going on – if it wasn't the punks, it was REM, and I'm sure that Arnold Layne and Emily Play as pop songs will live forever."
Obituary: Syd Barrett
As a founder member of Pink Floyd, Syd Barrett wrote songs at once wistful, surreal and quintessentially English. Barrett's increasingly erratic mental state led to him leaving the band in 1968.
Syd Barrett's continuing importance, both to his former band-mates and the musical world at large, was made explicit at the 2005 Live 8 concert in London's Hyde Park.
Introducing their classic song, Wish You Were Here, Pink Floyd's Roger Waters said: "This is for the people who can't be here – especially Syd." But it was another Floyd song, the epic Shine On You Crazy Diamond, written as a tribute to Syd Barrett, which will stand as his epitaph.
As a member of Floyd during its formative years, Syd Barrett was a troubled genius whose drug abuse and poetic lyrics personified the psychedelic 60s.
Improvisational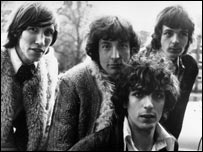 Roger Keith Barrett was born in Cambridge in January 1946. The son of a well-known pathologist, he acquired the nickname "Syd" during his teens, a reference to Sid Barrett, a local jazz drummer.
It was as a student at London's Camberwell School of Art that he became guitarist and vocalist with a band called Tea Set, whose other members were Roger Waters and Bob Klose on guitars, Rick Wright on wind instruments and drummer Nick Mason.
It was Syd Barrett who christened the new group The Pink Floyd Sound, in homage to two of his own musical heroes, the bluesmen Pink Anderson and Floyd Council.
After Klose left the line-up to pursue a career as a photographer, Pink Floyd – as it soon became – played standards like Louie, Louie, often embellishing them with free-form interludes, improvisations in the jazz style, yet also influenced by heavy rock.
By 1966, Floyd was the most influential act in swinging London's burgeoning underground music scene, filling venues like UFO and The Roundhouse with audiences keen to witness their radical sound and its accompanying light-show.
The following year saw Pink Floyd enter the charts with the Barrett-penned single Arnold Layne which, although banned by the BBC, reached an impressive number 21.
The follow-up single, the drug-inspired See Emily Play – also written by Barrett – fared even better, going to number 6 in the charts.
Signing up to the EMI label, the band recorded its first album, The Piper at the Gates of Dawn, in 1967.
With Barrett as its driving force, the album included a number of classic tracks, most notably Astronomy Domine and Interstellar Overdrive, and more whimsical offerings like Bike and The Gnome.
Cult following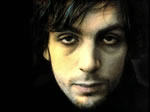 But Syd Barrett soon found himself grappling with his new-found fame and facing a serious drug problem, especially with the psychedelic drug LSD.
His live appearances became shambolic, often silent or confused and, by the end of 1967, the band had been forced to bring in Barrett's friend, one David Gilmour, as a substitute guitarist. In early 1968, Syd Barrett and Pink Floyd went their separate ways.
Syd Barrett's solo career was short. His first album, the inconsistent The Madcap Laughs, appeared in January 1970, and its altogether more polished follow-up, Barratt, hit the record shops that November.
Songs like Gigolo Aunt, Vegetable Man and Dominoes, showcased on his albums and in live sessions recorded for BBC radio, brought Syd Barrett a cult following.
Syd Barrett in a Cambridge street
Barrett ended up a recluse in Cambridge
An Effervescing Elephant, a children's song written by him at the age of 16, has drawn comparisons with Ogden Nash, Hillaire Belloc and Roald Dahl.
But a lack of popular recognition, combined with the increasing fragility of his health, led Syd Barrett to abandon the music industry altogether and, despite a couple of abortive attempts to re-ignite his career, Barrett remained, for more than 30 years, British rock music's greatest recluse.
But he did attend Pink Floyd's recording sessions in 1975, ironically sitting in the studio while the band recorded Shine On You Crazy Diamond.
In recent years, Barrett preferred to be known by his original Christian name, Roger. But, despite continuing mental problems and diabetes, those who met him spoke of a content man who had left his illustrious past behind him. A devoted gardener, regular royalty payments made his later years more comfortable.
Barrett's influence was rich indeed. Artists from David Bowie to REM have acknowledged their debt to him, as have newer acts like Phish and Pearl Jam.
Sources: [ BBC News | Guardian Unlimited | Reuters ]