Syd Barrett: The Summer of Love Concert in Sweden 2020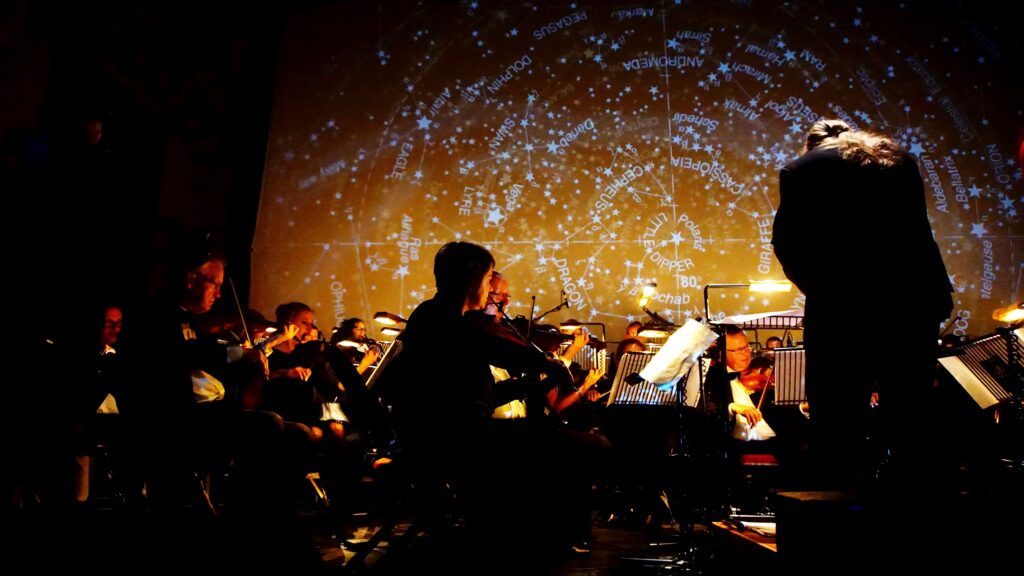 Swedish band Men on the Border are to stage another spectacular concert in tribute to Syd Barrett in August 2020 in Sweden.
Rock band Men On The Border and the Sandviken Symphony Orchestra plan to repeat their 2016 Cambridge success at Berwaldhallen in Stockholm, 14th November 2020.
As a very special guest, we are privileged to announce guitarist Janne Schaffer, best-known for his collaborations with ABBA, and his comprehensive solo career. "I loaned Barrett my amp when Pink Floyd played in Stockholm in 1967, so I'm really looking forward to honouring him at Berwaldhallen, where Pink Floyd were presented with the Polar Prize."
Jan Stumsner, super-guitarist from P-Floyd will also add his own special brand of brilliance to the show.
Syd Barrett: The Summer of Love is based on Syd Barrett's life before, during and after his time in one of the world's biggest rock bands, Pink Floyd. The story is narrated by playwright David Gale, a childhood friend of Syd's and flat-mate when they both moved from Cambridge to London in the mid-1960s.
Music includes interpretations from Barrett's solo career and selected early Pink Floyd songs. 2020 is also a jubilee year as it is now 50 years since both of Barrett's solo albums were released (1970).
Visually the show will also be a cut above the norm. Lighting designer Peter Wynne Willson will transport his liquid light show from London to Stockholm to illuminate Berwaldhallen. Wynne Willson originally created the liquid light for Pink Floyd in 1967 and toured with them for several years. In the intervening years he again toured with Pink Floyd for "The Division Bell" tour and has also worked with U2, Roger Waters and many others.
We all need something to look forward to, and this concert promises to be something special, should the COVID-19 restrictions be lifted by then. The final decision will be taken ahead of the ticket release in August. An alternative concert date in the spring of 2021 is also reserved.
Men On The Border started in 2011 and the first album "Shine!" was released in 2012, entirely composed of interpretations of Syd Barrett's solo songs. This has been followed by many more recordings and the album Blackbird is planned for release in June this year. Current members: Göran Nyström, Phil Etheridge, Odd Westby and Michael Wahlin. At Berwaldhallen Amanda Örtenhag will also join the band.
Tickets are scheduled to go on sale on August 21, at 10.00 CET: Berwaldhallen.se