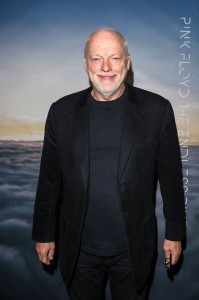 Well we are in the week that millions of fans all over the world have been waiting for since Polly Samson let slip that Pink Floyd were to release a new studio album in memory of the late Richard Wright.
Well, The Endless River is finally here and many people are sharing their opinions on it on our forum. Also feel free to leave a comment below.
You can watch the new promotional music video for Pink Floyd Louder Than Words here below and photos from the launch party follow the video below also. The video looks great and has some really powerful imagery captured by Po Powell and his team.
It was directed by Hipgnosis co-founder Aubrey "Po" Powell and takes footage filmed on the border between Kazakhstan and Uzbekistan. (See Rolling Stone interview).
In addition to watching the music video to Pink Floyd's Louder Than Words single from the Endless River album, you can also see some photos below which were taken at Porchester Hall in England where David Gilmour held his 60th Birthday Party (See photos).
David Gilmour Album & Tour 2015
Don't forget also that David Gilmour's New Album and tour 2015 will be happening next year. If you would like to remain informed about that then please get our free email newsletter, or follow us on Social Media via Facebook or Twitter. Go on, be modern!