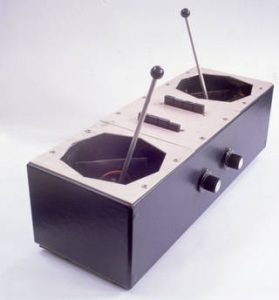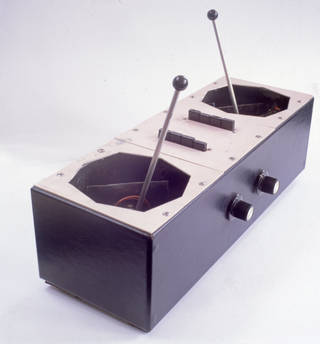 The Victoria and Albert Museum in London will play host to a spectacular exhibition of Pink Floyd's history. It is called The Pink Floyd Exhibition: Their Mortal Remains.
You can get your tickets here.
The exhibition was originally planned to take place in Italy a couple of years ago but planning issues meant it was not feasible.
At the exhibition you can experience an unprecedented, innovative and multi-sensory journey through Pink Floyd's extraordinary worlds, chronicling the music, design and staging of the band, from their debut in the 1960s through to the present day.
Visitors will have the unique opportunity to experience never-before-seen classic Pink Floyd concert footage and a custom-designed laser light show.
It features contributions from all living members of the band and follows a very successful exhibition centered around David Bowie.
Tickets cost £20-£24 and the exhibition runs from 13th May 2017 to 1st October 2017.
You can get your tickets here.
Press Release
London's Victoria and Albert Museum today announced the first major international retrospective of Pink Floyd, one of the world's most pioneering and influential bands. To mark 50 years since the band released their first single Arnold Layne, and over 200 million record sales later, The Pink Floyd Exhibition: Their Mortal Remains will be an immersive, multi-sensory and theatrical journey through Pink Floyd's extraordinary world. A story of sound, design and performance, the exhibition will chronicle the music, iconic visuals and staging of the band, from the underground psychedelic scene in 1960s London to the present day, illustrating their groundbreaking use of special effects, sonic experimentation, powerful imagery and social commentary.
The exhibition marks the first collaboration in decades of Pink Floyd's remaining members and is promoted by Michael Cohl and Iconic Entertainment Studios.
The exhibition will celebrate Pink Floyd's place in history as the cultural landscape changed throughout the 1960s and beyond. Pink Floyd occupied a distinctive experimental space and were the foremost exponents of a psychedelic movement that changed the understanding of music forever. They became one of the most important groups in contemporary music.
Pink Floyd have produced some of the most iconic imagery in popular culture: from pigs flying over Battersea Power Station, The Dark Side of the Moon prism, cows, marching hammers to giant inflatable teachers; their vision brought to life by creative individuals such as modern surrealist and long-time collaborator Storm Thorgerson, satirical illustrator Gerald Scarfe and psychedelic lighting pioneer Peter Wynne-Wilson.
The Pink Floyd Exhibition: Their Mortal Remains, with sonic experience by Sennheiser, will celebrate the band's era-defining work in composition, staging, design, film, music technology, graphic design and photography. It will feature more than 350 objects and artefacts including never-before-seen material, presented alongside works from the V&A's outstanding collections of art, design, architecture and performance. Highlights will include spectacular set and construction pieces from some of Pink Floyd's most innovative and legendary album covers and stage performances including The Dark Side of the Moon, The Wall and The Division Bell, instruments, music technology, original designs, architectural drawings, handwritten lyrics and psychedelic prints and posters.
At the exhibition, visitors will have the unique opportunity to experience never-before-seen classic Pink Floyd concert footage and a custom-designed laser light show.
Martin Roth, Director of the V&A said: "The V&A is perfectly placed to exhibit the work of a band that is as recognisable for its unique visual imagery as for its music. Pink Floyd is an impressive and enduring British design story of creative success. Alongside creating extraordinary music, they have for over five decades been pioneers in uniting sound and vision, from their earliest 1960s performances with experimental light shows, through their spectacular stadium rock shows, to their consistently iconic album covers. The exhibition will locate them within the history of performance, design and musical production by presenting and complementing the material from Pink Floyd's own archive with the V&A's unrivalled collections in architecture, design, graphics and literature."
Michael Cohl of Iconic Entertainment Studios said: "We are proud to have been chosen as the promoter of what will be an incredible exhibition at the V&A. I have always loved being involved with Pink Floyd and the work that goes into making a visual spectacular. This is the culmination of a long history together and I'm happy to work once again with one of the greatest bands of all time."
The exhibition is curated by the V&A by a team led by Victoria Broackes alongside Aubrey 'Po' Powell of Hipgnosis, the Creative Director of Pink Floyd, and Paula Stainton. The curatorial team have worked closely with members of the group on the content of the exhibition, which is being designed by Stufish, the world leading entertainment architects and longtime stage designers for Pink Floyd.
Find out more: